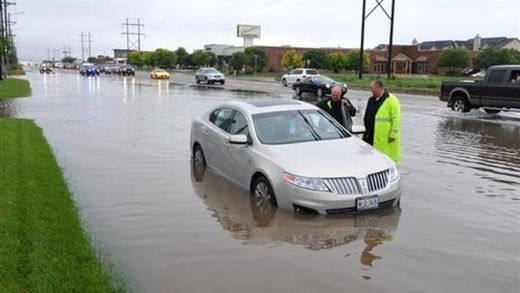 A deluge of rainfall has burst rivers and brought flood warnings to several southern US states, with Texas and Oklahoma the worst hit so far.
Two people died in weather-related accidents in Oklahoma and a man died in San Marcos, Texas.
Parts of Texas saw up to 10 inches (25cm) of rain over a 24-hour period, with more predicted across the region.
There were numerous rescues on Sunday after banks burst, and hundreds of homes were destroyed in central Texas.
Warnings and alerts stretch from Colorado through to Arkansas, Louisiana, Missouri and eastern Kansas.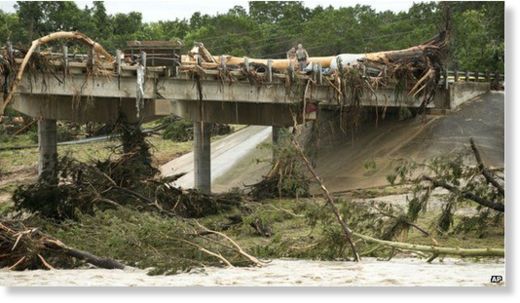 'Worst I've seen'
One of the worst hit rivers was the Blanco in Texas.
At one point it crested at 43ft (13m) - some 30ft above the designated flood stage and 7ft higher than the 1929 record
.