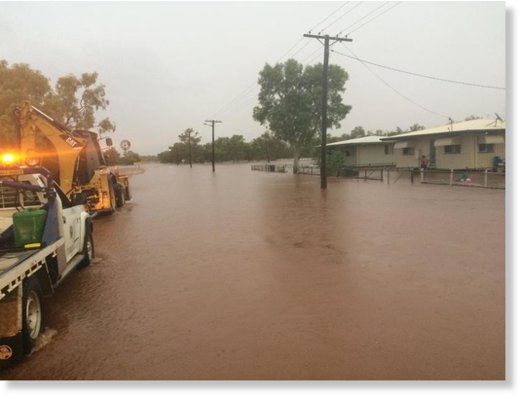 More flooding hit Queensland earlier today, 03 February, this time in the the state's remote north west. Last week, one man died and several were rescued after floods in the Bundaberg area on 31 January.
More heavy rain this week affected communities in the Mount Isa area.
On 03 February, Urandangi recorded 162mm of rain in 24 hours, with most of it falling in around 3 hours. This is just short of its highest ever of 164mm, recorded in December 1984. Surrounding areas also received large amounts of rain.
Local police reported that flooding in the township of Dajarra has led to several people being evacuated from homes this morning. Police also reported that a number of vehicles in the area have been impacted by flood waters. At least person had to be rescued after he was stranded in his car by floodwater. Several roads across the region were closed.