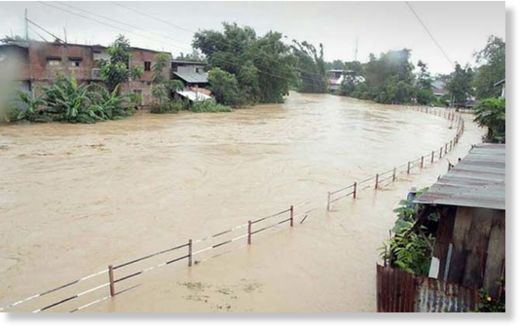 The aftermath of Cyclone Komen has hit large parts of Bengal, Odisha and Manipur, causing floods and landslides in which over 60 people have died so far.
The depression has reached Gangetic West Bengal. Rain will continue but intensity likely to be less. Heavy rains have been predicted for the next 24 hours.
In Bengal, incessant rain has not only sunk large parts of capital Kolkata but also 12 districts
, said Chief Minister Mamata Banerjee.
At least 39 people died and over 1 lakh (100,000) people ended up in relief camps after 1.8 lakh houses were damaged. Farmland of over 21 lakh hectare has been submerged.