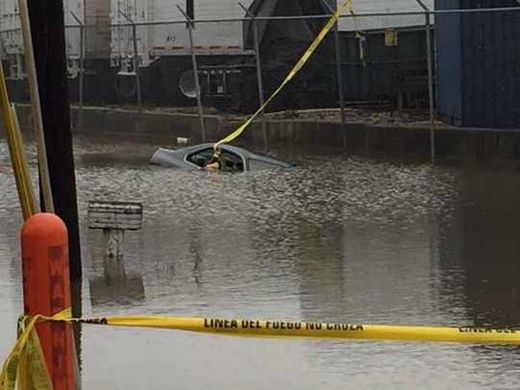 Heavy rain across the south-central US has resulted in at least two deaths and one person missing in north Texas, with flood watches in effect as far north as St. Louis. Some areas received four inches of rain overnight as the storm moved northeast.
Rising floodwaters claimed the lives of two motorists who attempted to drive through high water in Johnson County, Texas,
according
to the
Star-Telegram
in Fort Worth. In Tarrant County, a sheriff's deputy was rescued by Fort Worth firefighters after she tried to assist a 70-year-old motorist whose car was lifted off a bridge by the flooding.
Deputy Krystal Salazar, 26, was found clinging to a tree two hours after she attempted to rescue the stranded senior, who is currently considered missing. Salazar was taken to a nearby hospital for treatment of minor injuries.