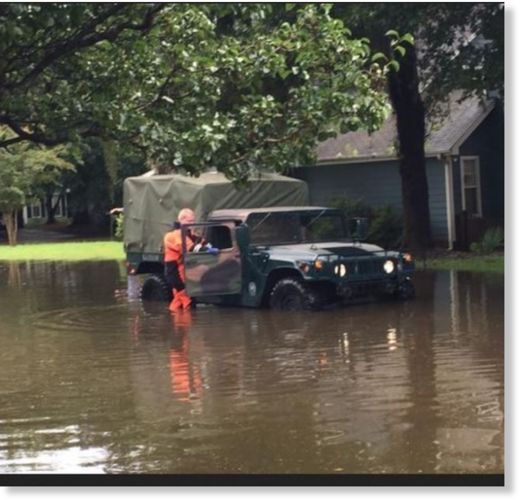 When an unusually high tide — called a "King Tide" — coincided with more than six inches of rain in Charleston on Monday — even the alligators got caught up in the flooding.
During Monday — now officially the 5th wettest on record in the town — part of an embankment collapsed off Interstate 526 in Charleston as heavy rain led to flash flood warnings in the Lowcountry.

Heavy rain caused the collapse near the intersection of I-526 and Dorchester Road according to the National Weather Service.

Firefighters had to carry children home though flooded streets after buses dropped the students off in still-flooded neighborhoods in the afternoon.