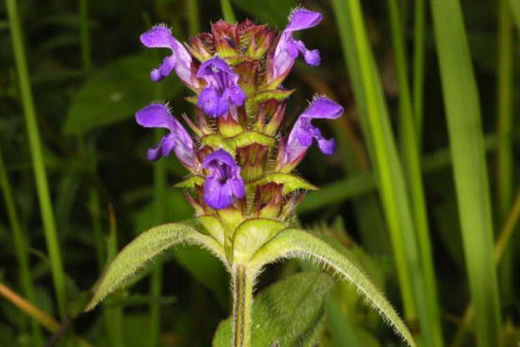 Prunella Vulgaris has a long history of medicinal use. It shows
antiviral
and antibacterial properties, and in China it is used as an anti-cancer drug. It can also be used for the prevention and treatment of cognitive impairments associated with Alzheimer's disease or schizophrenia.
Prunella vulgaris
var. lilacina Nakai (Labiatae) is commonly known as the 'self-heal' herb or heal-all. It is widely distributed in Europe, Asia and North America.
Daily consumption of extracts from Prunella vulgaris var. lilacina may enhance cognitive function in lab mice, says a new study from South Korea. It is often found growing in waste ground, grassland, woodland edges, usually on basic and neutral soils.