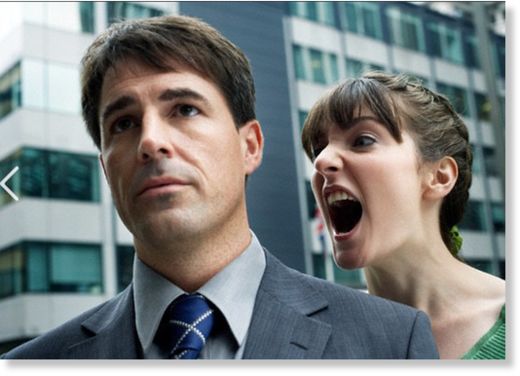 It might sound like a risky strategy but standing up to a hostile boss can actually boost your work life, according to a study.
Employees felt less like victims when they retaliated against their bad bosses and as a result experienced less psychological distress, more job satisfaction and more commitment to their employer
, the researchers from Ohio State University found.
And most surprisingly of all, giving their boss a taste of their own medicine didn't appear to damage the person's career prospects.
Lead author of the study, Professor Bennett Tepper, said: 'Before we did this study, I thought there would be no upside to employees who retaliated against their bosses but that's not what we found.
'The best situation is certainly when there is no hostility. But if your boss is hostile, there appears to be benefits to reciprocating.
'Employees felt better about themselves because they didn't just sit back and take the abuse.'