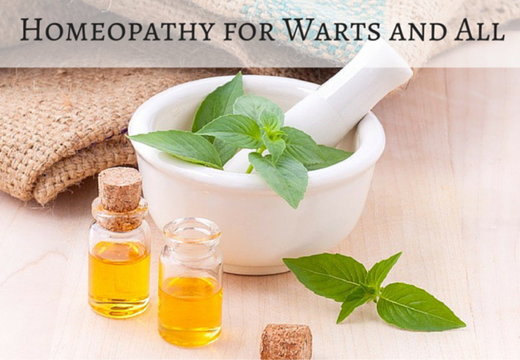 If homeopathy proves one thing, it's that no illness is local. Not even a wart.
Let's begin with a few case histories that illustrate this concept and highlight the effectiveness of homeopathic treatment for warts.
Case #1:
I recall a case from early in my career as a homeopathic physician. A mother brought her young son to me for
treatment of his warts
. It was immediately apparent that the child was out of sorts. He was quite irritable and the mother acknowledged that this was nothing unusual. It was his typical ornery demeanor.
I remember being unable to get a look at him because he refused to look at me. He averted his gaze and covered his face with his hands each time I tried to make eye contact. I asked the mother if he was sensitive to being touched. She confirmed that he disliked being touched and would often recoil when approached. With this information in hand, I prescribed a
homeopathic
remedy called
Antimonium crudum
, which is a sulfide compound made from antimony, an element on the periodic table (Sb: Atomic number 51).