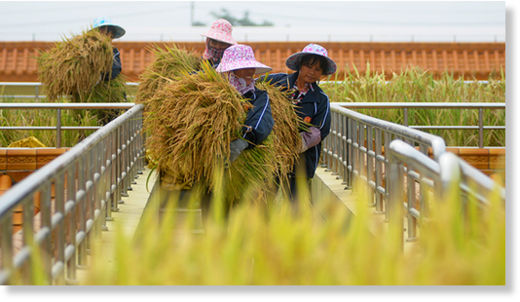 In a surprise U-turn, China's Ministry of Agriculture has decided not to continue with a program which developed genetically-modified rice and corn.
Some environmentalists say public concerns about GM crops played a key role in the decision.
On August 17, when these permits were up for renewal, the Ministry of Agriculture decided not to extend them. In 2009, the ministry's Biosafety Committee issued approval certificates to develop the two crops, rice and corn.
Developed by the Huazhong Agricultural University, near Wuhan, it was hoped that the GMO strains would help to reduce pesticide use by 80 percent, while raising yields by as much as 8 percent, said Huang Jikun, the chief scientist with the Chinese Academy of Sciences, told Reuters in 2009. It is illegal to sell genetically-modified rice on the open market in China.