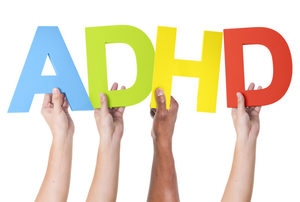 For decades, frustrated parents and teachers have barked at fidgety children with ADHD to "Sit still and concentrate!"
But new research conducted at UCF shows that if you want ADHD kids to learn, you have to let them squirm. The foot-tapping, leg-swinging and chair-scooting movements of children with attention-deficit/hyperactivity disorder are actually vital to how they remember information and work out complex cognitive tasks,
according to a study published in an early online release of the
Journal of Abnormal Child Psychology
.
The findings show the longtime prevailing methods for helping children with ADHD may be misguided.
"
The typical interventions target reducing hyperactivity. It's exactly the opposite of what we should be doing for a majority of children with ADHD
," said one of the study's authors, Mark Rapport, head of the Children's Learning Clinic at the University of Central Florida. "The message isn't 'Let them run around the room,' but you need to be able to facilitate their movement so they can maintain the level of alertness necessary for cognitive activities."