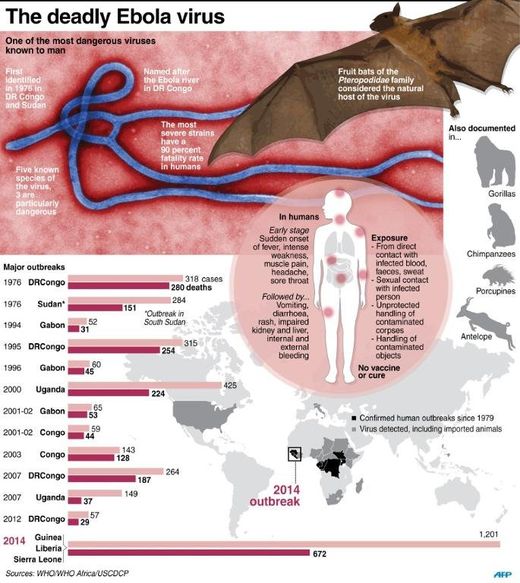 Liberia will close schools and consider quarantining some communities, it said on Wednesday, announcing the toughest measures yet imposed by a West African government to halt the worst Ebola outbreak on record.
Security forces in Liberia were ordered to enforce the steps, part of an action plan that includes placing all non-essential government workers on 30-day compulsory leave.
Ebola has been blamed for 672 deaths in Liberia, neighboring Guinea and Sierra Leone, according to World Health Organisation figures, as under-funded healthcare systems have struggled to cope with the epidemic. Liberia accounted for just under one-fifth of those deaths.
"This is a major public health emergency. It's fierce, deadly and many of our countrymen are dying and we need to act to stop the spread," Lewis Brown, Liberia's information minister, told Reuters.