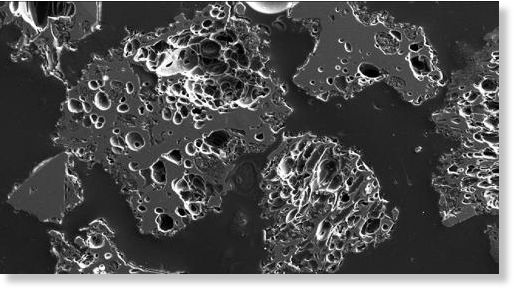 A new study led by University of Alberta researchers has shown that a volcanic eruption 1,200 years ago scattered ash from Alaska to Europe - a discovery that will help researchers understand how future eruptions could affect the world.
Britta Jensen and Duane Froese in the U of A's Faculty of Science led the research, which showed that a distinct deposit of white, sand-sized grains of volcanic ash visible just below the modern forest floor over much of the Yukon and southern Alaska is present not only near the originating Mount Bona-Churchill in Alaska, but also in the Greenland Ice Sheet and across northwestern Europe.
The deposit, commonly known as the White River Ash, is so prominent that locals sometimes refer to it as "Sam McGee's Ashes" in reference to the Robert Service poem.
As part of the study, samples of the White River Ash, along with ash previously assumed to be from Iceland, were gathered from northern Canada, eastern North America, Greenland, Northern Ireland and Germany. By comparing characteristic features of these samples, the researchers showed that all of the ash originated from the same large prehistoric volcanic eruption in Alaska about 1,200 years ago.