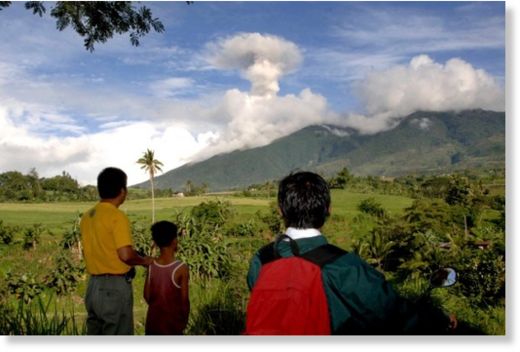 The Philippine Institute of Volcanology and Seismology (Phivolcs) has hoisted Alert Level 1 over Kanlaon volcano on Tuesday after it had a steam explosion.
The steam explosion, which occurred at 9:55 p.m. on Monday, lasted for eight minutes, Phivolcs reported.
The explosion produced a 1.0-1.5 kilometer high white plume above the summit before drifting towards the southwest," it said.
On Tuesday morning, Kanlaon continues to emit steam with minor ash.
Prior to Monday night's steam explosion, only four volcanic quakes were recorded in Kanlaon. However, a volcanic tremor which lasted five hours has since recorded after the explosion.