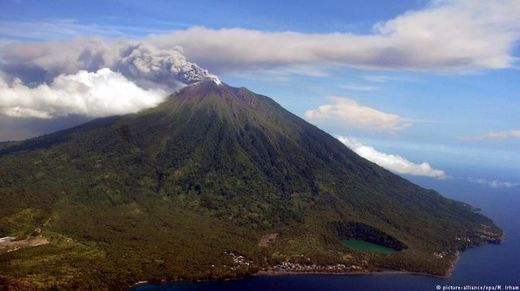 Mount Gamalama in North Maluku province of Indonesia erupted at 13:41 UTC on Thursday, December 18, 2014, sending ash and rocks 2 km into the sky and forcing the authorities to close an airport and issue warnings to planes. Nine people were injured while running to escape the eruption. One person is still unaccounted for, authorities said.
Increased seismicity around the volcano was observed since 08:30 UTC. It then sharply increased at 13:09 UTC (22:09 local time), about 30 minutes before the eruption.
Evacuation orders are still not in place, however, a senior official from the disaster management agency in North Maluku province said the communities are ordered to be on alert of possible cool lava flowing in rivers as rain is frequent in recent days.