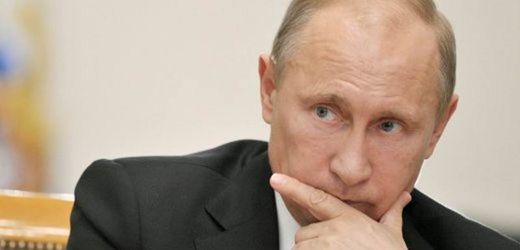 Turkey's provocative action puts Russia one step away from full-scale war with NATO
With today's shoot-down of a Russian SU-24 by a Turkish F-16, the conflict in Syria has entered a very dangerous escalation.
Turkey is a member of the NATO alliance. Let us therefore not mince words: A NATO state has just attacked Russia. Perhaps not since the downing of an American U-2 over Cuba during the Cuban Missile Crisis in 1962, has the world been so close to a third world war.
At that time, the US Joint Chiefs of Staff as well as most of John F. Kennedy's cabinet supported retaliatory bombing and invasion of Cuba. Had such taken place, it would have compelled Soviet leader Nikita Khruschev to seize West Berlin. That in turn would have led to further retaliation by NATO. Within a very short time full-scale war, including nuclear exchange, could have taken place.
Fortunately, Kennedy and his closest circle of advisors were able to foresee the progression of events, resist the warhawks, establish direct communication with Khruschev and find a negotiated settlement to the crisis. Had he reacted rashly or buckled under the pressure for war, it is doubtful the world would exist today.
Like Kennedy, Putin must now display the ultimate statesmanship