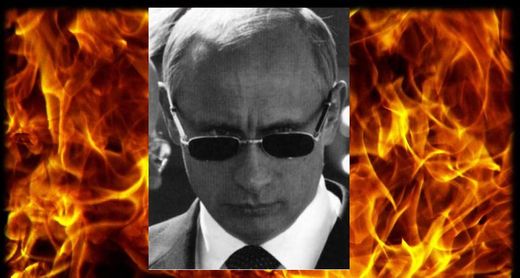 When Russia began its military campaign in Syria, the Obama administration and its allies quickly claimed it was a disaster in the making. Director of National Intelligence James Clapper called Russian President Vladimir Putin "impulsive" and said he was "winging it" in Syria with no long-term strategy. Former United States Ambassador to Russia Michael McFaul
ridiculed
Putin's "supposed strategic genius," arguing the Russian leader "cannot restore Assad's authority over the whole country." Even President Barack Obama joined the chorus, publicly
warning
Putin that he risked an Afghanistan-style Russian "quagmire" in Syria.
It turns out, though, that the joke's on Washington: Thanks to shrewd tactics plus tailwinds from the Paris attacks,
Syria is turning into a major strategic victory for Putin
. Here's what he's accomplished and how he did it.
For starters, as Putin explained in both 2013 and during his recent United Nations speech, what he fears most is power vacuums filled by extremists. As Putin
stated
early in Russia's bombing campaign, Russia did not plan major ground operations, since its goal was simply "to stabilize the legitimate government" to prevent its immediate overthrow. For this reason, as director of the Carnegie Moscow Center Dimitri Trenin
argues
, Putin never meant to help Bashar al-Assad achieve complete military victory, but rather to stave off Syria's collapse.
Putin has already met this first objective. The Assad regime is no longer in imminent danger, and with Russian air support it has actually
re-taken
key areas in central Syria and Aleppo.
As a result, the regime's key territory in its Alawite heartland no longer faces the risk of being overrun.