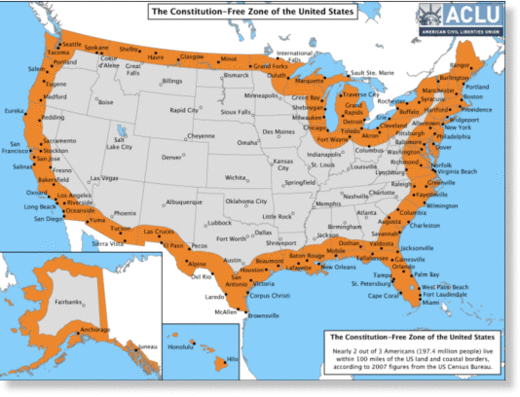 With the agility of a seasoned Border Patrol veteran, the woman rushed after the students. She caught up with them just before they entered the exhibition hall of the eighth annual
Border Security Expo
, reaching out and grabbing the nearest of them by the shoulder. Slightly out of breath, she said, "You can't go in there, give me back your badges."
The astonished students had barely caught a glimpse of the dazzling pavilion of science-fiction-style products in that exhibition hall at the Phoenix Convention Center. There, just beyond their view, more than 100 companies, including Raytheon, General Dynamics, and Verizon, were trying to sell the latest in futuristic border policing technology to anyone with the money to buy it.
The students from Northeastern Illinois University didn't happen to fall into that category. An earnest manager at a nearby registration table insisted that, as they were not studying "border security," they weren't to be admitted. I asked him how he knew just what they were studying. His only answer was to assure me that next year no students would be allowed in at all.
Among the wonders those students would miss was a fake barrel cactus with a hollow interior (for the southern border) and similarly hollow tree stumps (for the northern border), all capable of being outfitted with surveillance cameras. "Anything that grows or exists in nature," Kurt Lugwisen of TimberSpy
told
a local Phoenix television station, "we build it."