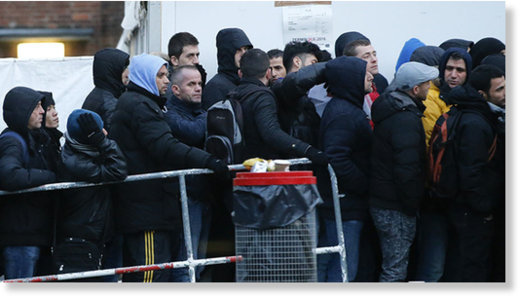 Today, war refugees have become headlines onto themselves. Whether referred to as migrants or asylum seekers by a well-thinking media complex, the semantics of this new crisis nevertheless betrays a very globalist agenda - yet more engineering, yet more manipulation.
With war raging on in the Middle East, millions of people were forced to flee before the advances of terror. Trapped in a conflict which was not of their making, and hunted by armies which have sought only their enslavement and/or annihilation, communities have chosen exile over death, chased out of their lands by the brutality of war. In the face of such human tragedy, Europe opened its borders, inviting in, those who lost everything ... or so we were told.
It is this 'humanitarian' narrative EU officials have volunteered to both their constituents and the media - this idea that Western nations hold a duty of care and protection over the millions displaced by war.
Indeed, Western powers are responsible. Actually no ... their role far exceeds the responsibility since the Mid-East has burnt under their fire. Let us remember which powers in fact engineered and purposely exported destabilization to the MENA over the past decade. From Iraq, to Syria, Libya and Yemen, military pyres have lit up many skies, engulfing all in their wake.