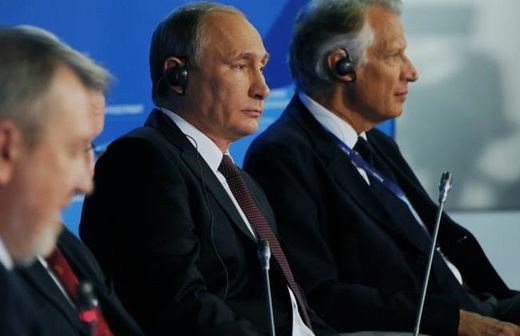 Russian President Vladimir Putin participates in Valdai International Club discussion "World Order: New Rules or No Rules?"
The modern global and regional security system is
seriously fragmented and deformed
, Russian President Vladimir Putin said Friday.
"Unfortunately, there is no guarantee that the existing system of global and regional security can protect us from disruption. The system is seriously weakened, shattered and deformed. International and regional institutions of political, economic and cultural cooperation are going through a very difficult period," Putin said at the plenary session of the 11th meeting of the Valdai International Discussion Club.
The winners in the Cold War seem to be bent on reshaping the world so that it could better accommodate their own needs, Russian President Vladimir Putin said Friday in a comment on US foreign policy.
"It looks like the so-called 'winners' of the Cold War are determined to have it all and reshape the world into a place that could better serve their interests alone,"
Vladimir Putin said at the 11th conference of the Valdai Discussion Forum in the Russian city of Sochi.