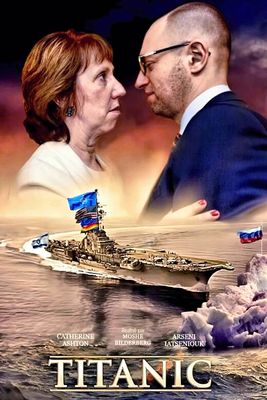 The Ukraine government's latest maneuver - undermining the Minsk-2 agreement with a requirement for a rebel surrender - is likely to drive the country back into a full-scale civil war and push the U.S. and Russia closer to a nuclear showdown, reports Robert Parry.
By adding a poison pill to legislation implementing the latest Minsk agreement,
the Ukrainian government has effectively guaranteed a resumption of the civil war, which U.S. hardliners and the mainstream U.S. media will no doubt blame on ethnic Russian rebels and Russian President Vladimir Putin
.
The U.S. media has focused on the so-called Minsk-2 agreement's cease-fire component, first claiming it was being sabotaged by the rebels and Russia but now acknowledging that it is shaky but relatively successful. But the larger point of Minsk-2 was that
it would provide for a political settlement of the civil war by arranging talks between Kiev and authorities in the east that would lead to giving those areas extensive self-rule by the end of 2015
.
But the implementing law that emerged this week from the Ukrainian parliament in Kiev
inserted a clause requiring the rebels to first surrender to the Ukrainian government and then letting Kiev organize elections
before a federalized structure is determined.