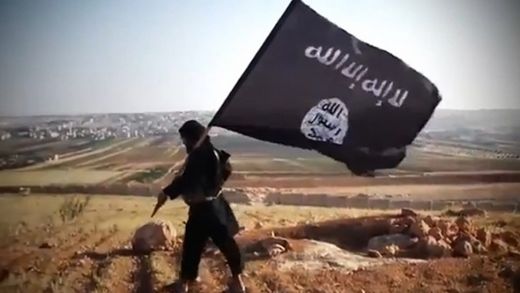 The brutal 'Islamic State' is a symptom of a deepening crisis of civilisation premised on fossil fuel addiction, which is undermining Western hegemony and unravelling state power across the Muslim world.
Debate about the origins of the Islamic State (IS) has largely oscillated between two extreme perspectives. One blames the West. IS is nothing more than a predictable reaction to the occupation of Iraq, yet another result of Western foreign policy blowback. The other attributes IS's emergence purely to the historic or cultural barbarism of the Muslim world, whose backward medieval beliefs and values are a natural incubator for such violent extremism.
The biggest elephant in the room as this banal debate drones on is material infrastructure.
Anyone can have bad, horrific, disgusting ideas. But they can only be fantasies unless we find a way to manifest them materially in the world around us.
So to understand how the ideology that animates IS has managed to garner the material resources to conquer an area bigger than the United Kingdom, we need to inspect its material context more closely.