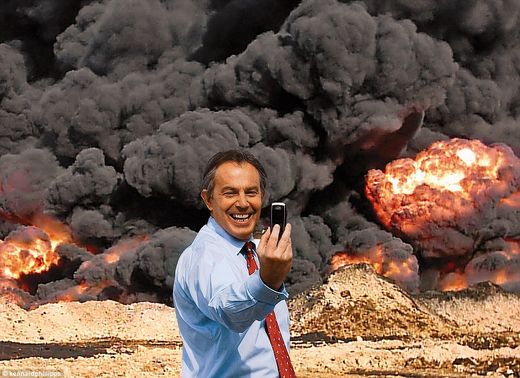 You have stated on your website and confirmed in an interview with the BBC that "We (presumably that's you as prime minister and President Bush) didn't cause the Iraq crisis." The main cause of what is happening in Iraq today is, you said, the "predictable and malign effect" of the Western failure to intervene in Syria. And you are calling for unspecified intervention in Iraq. I presume you mean drone and other air attacks - war without American and British boots on the ground.
I think the leaders of all the major powers are to be condemned for allowing the slaughter and destruction in Syria to proceed, so I agree that intervention to stop it was needed. The question is -
what form should intervention have taken?
In my view what was required at a very early point was a private conversation between President Obama and President Putin. In it Obama would have said to Putin something like, "What's your price for requiring President Assad to stand down and make way for internationally supervised elections?" That's the way an American president who was a real statesman would have played it. My speculation is that Putin would have responded positively on terms acceptable to Obama.
Now to your assertion that you and President Bush should not be blamed in whole or in part for what is happening in Iraq today.