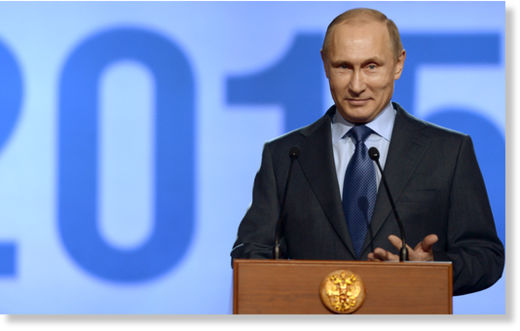 Russia doesn't want to fight a war with Turkey, so Russian generals devised a simple, but effective plan to discourage Turkey from taking any action that could lead to a clash between the two nations.
Last week, Russian warplanes intruded into Turkish airspace twice. Both incidents caused consternation in Ankara and send Turkish leaders into a furor. On both occasions, officials in Moscow politely apologized for the incursions claiming they were unintentional ("navigational errors") and that they would try to avoid similar intrusions in the future.
Then there was a third incident, a more serious incident, that was not a mistake. It was clearly intended to send a message to Turkish President Recep Tayyip Erdogan.
Here's a short summary of what happened from an article at the World Socialist Web Site:
"Turkish officials claimed a third incident on Monday, when an unidentified MiG-29 fighter jet locked its radar for four and a half minutes on eight Turkish F-16 jets that were on patrol on their side of the border, in apparent preparation to open fire." ("US, NATO step up threats to Russia over Syria", World Socialist Web Site)