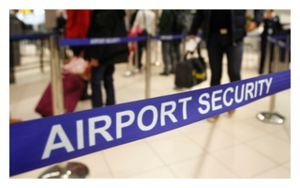 Naveed Shinwari hasn't seen his wife in 26 months. He suspects it's because he refused to become an informant for the FBI.
In February 2012 Shinwari, who has lived in the US since he was 14, flew to Afghanistan to get married. He says that before he could get home to Omaha, Nebraska, he was twice detained and questioned by FBI agents who wanted to know if he knew anything about national security threats. A third FBI visit followed when he got home.
The following month, after Shinwari bought another plane ticket for a temporary job in Connecticut, he couldn't get a boarding pass. Police told him he had been placed on the US no-fly list, although he had never in his life been accused of breaking any law. Another FBI visit soon followed, with agents wanting to know about the "local Omaha community, did I know anyone who's a threat", he says.
"I'm just very frustrated, [and I said] what can I do to clear my name?" recalls Shinwari, 30. "And that's where it was mentioned to me: you help us, we help you. We know you don't have a job; we'll give you money."
Shinwari is one of four American Muslims in a new lawsuit who accuse the FBI of placing them on the no-fly list, either to intimidate them into becoming informants or to retaliate against them for declining.
Filed on Tuesday night in the US district court for the southern district of New York, the case accuses the US attorney general, Eric Holder, the FBI director, James Comey, the homeland security secretary, Jeh Johnson, and two dozen FBI agents of creating an atmosphere in which Muslims who are not accused of wrongdoing are forbidden from flying, apparently as leverage to get them snitching on their communities.