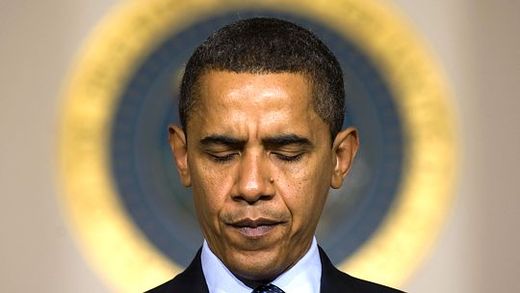 Conservatives angered by Pope Francis'
recent attacks
on capitalism and wealth inequality aren't going to like hearing President Barack Obama's
approval of them
.
The president said Wednesday that growing income inequality had "frayed" the basic bargain at the heart of the U.S. economy during an event sponsored by the Center for American Progress, a liberal think tank with close ties to the White House.
"Some of you may have seen just last week the pope himself spoke about this at eloquent length," Obama said. "'How can it be,' he wrote, 'that it's not a news item when an elderly homeless person dies of exposure, but it is news when the stock market loses two points.' But this increasing inequality is most pronounced in our country. And it challenges the very essence of who we are as a people."
The president noted that the American economy had doubled in size since 1979, but most of that growth has been restricted to a "fortunate few."