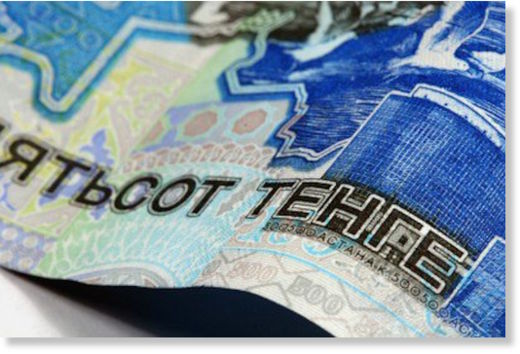 The world is still hell-bent for hydrocarbon-based energy. Russia is one of the world's largest producer of energy. Russia has recently announced that in the future she will no longer trade energy in US dollars, but in rubles and currencies of the trading partners. In fact, this rule will apply to all trading. Russia and China are detaching their economies from that of the western financial system. To confirm this decision, in July 2014 Russia's Gazprom concluded a 400 billion gas deal with China, and in November this year they signed an additional slightly smaller contract - all to be denominated in rubles and renminbi.
The remaining BRICS - Brazil, India and South Africa - plus the members of the Shanghai Cooperation Organization (SCO) - China, Russia, Kazakhstan, Tajikistan, Kirgizstan, Uzbekistan and considered for membership since September 2014 are also India, Pakistan, Afghanistan, Iran and Mongolia, with Turkey also waiting in the wings - will also trade in their local currencies, detached from the dollar-based western casino scheme. A host of other nations increasingly weary of the decay of the western financial system which they are locked into are just waiting for a new monetary scheme to emerge. So far their governments may have been afraid of the emperor's wrath - but gradually they are seeing the light. They are sensing the sham and weakness behind Obama's boisterous noise. They don't want to be sucked into the black hole, when the casino goes down the drain.
To punish Russia for Ukraine, Obama is about to sign into law major new sanctions against Russia, following Congress's unanimous passing of a recent motion to this effect. - That is what the MSM would like you to believe. It is amazing that ten months after the Washington instigated Maidan slaughter and coup where a Washington selected Nazi Government was put in place, the MSM still lies high about the origins of this government and the massacres it is committing in the eastern Ukraine Donbass area.
Congress's unanimity - what Congress and what unanimity? - Out of 425 lawmakers,
only 3 were present
for the vote. The others may have already taken off for their year-end recess, or simply were 'ashamed' or rather afraid to object to the bill. As a matter of fact, of the three who were present to vote, two at first objected. Only after a bit of arm-twisting and what not, they were willing to say yes. This is how the 'unanimous' vote came to be, as trumpeted by the MSM - unanimous by three votes! The public at large is duped again into believing what is not.