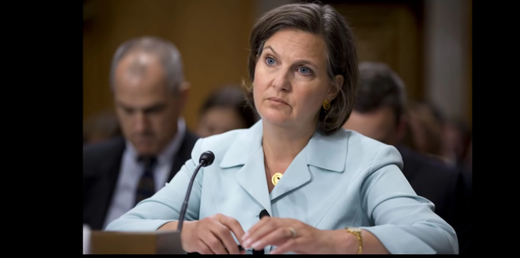 A putsch in Athens to save allied Greece from enemy Russia is in preparation by the US and Germany, with backing from the non-taxpayers of Greece - the Greek oligarchs, Anglo-Greek shipowners, and the Greek Church.
At the highest and lowest level of Greek government, and from Thessaloniki to Milvorni, all Greeks understand what is happening. Yesterday they voted overwhelmingly to resist. According to a high political figure in Athens, a 40-year veteran, "what is actually happening is a slow process of regime change."
Until Sunday afternoon it was a close-run thing. The Yes and No votes were equally balanced, and the margin between them razor thin. At the start of the morning, Rupert Murdoch's London Times
claimed
"Greek security forces have drawn up a secret plan to deploy the army alongside special riot police to contain possible civil unrest after today's referendum on the country's future in Europe. Codenamed Nemesis, it makes provision for troops to patrol large cities if there is widespread and prolonged public disorder.
Details of the plan emerged as polls showed the 'yes' and 'no' camps neck and neck." Greek officers don't speak to the Murdoch press; British and US government agents do.
"It was neck to neck until 3 pm," reports the political veteran in Athens, "then the young started voting. "