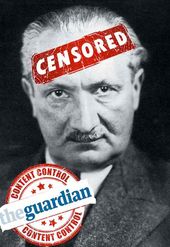 The once well-respected
Guardian
has been reduced in recent years into a lame Zionist mouthpiece - a light
Jewish Chronicle
for Gentiles' consumption. Last week, the paper launched an attack on Martin Heidegger, the 20th century's most influential philosopher.
"Heidegger's 'black notebooks' reveal antisemitism at core of his philosophy"
the paper's headline read
. But what does that mean? Was Heidegger really a Jew hater? Did he oppose people for being ethnically or 'racially' Jewish or was he, instead, critical of Jewish politics, culture, ideology and spirit?
According to the 'progressive' British
Guardian
, the newly published
Black Notebooks
reveals that Heidegger saw 'world Judaism' as the driver of "dehumanising modernity".
Needless to mention that we didn't need a 'new publication' to assert that this was Heidegger's view of Jewish culture and politics. The German thinker, like many of his contemporaries, saw "Jerusalem" as a suppressive and corrupted spiritual, cultural and intellectual influence as opposed to "Athens", which portrayed in his eyes, the birth of humanism, universalism, aesthetics, ethics and pluralism.