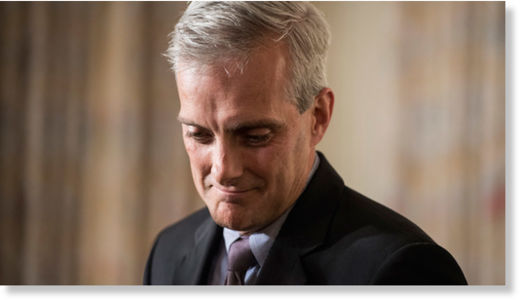 White House Chief of Staff Denis McDonough is deeply involved in negotiating how much to redact from a classified US Senate probe into the CIA's post-9/11 detention and interrogation program, according to a new report
McDonough is playing a top role in hashing out what will be available to the public upon release of an abbreviated executive summary for the 6,000-page report, Huffington Post
reported
citing sources close to the negotiations.
The Senate Intelligence Committee's $40 million investigation into the Central Intelligence Agency's Rendition, Detention, and Interrogation Program - which was active from September 11, 2001 to 2006 -
has found
that the spy agency purposely deceived the US Justice Department to attain legal justification for the use of torture techniques, among other findings that resulted in the report, completed from March 2009 to December 2012. Of that investigative report, the public will only see a 500-page, partially-redacted executive summary that is in the process of declassification.
McDonough's involvement may indicate how monumental the
tug-of-war
between the Senate committee and the CIA has become during the investigation. The committee has alleged that the CIA has spied on its staff, while the intelligence agency has accused the committee of leaking classified information amid its "inquisition" of the CIA, as one intelligence source described the probe.
The White House did confirm that McDonough was involved in the negotiations, but questions over the nature of his participation were left unanswered.
"We're not going to get into the details of our discussions, but White House officials, including Chief of Staff Denis McDonough, are in regular touch with [Intelligence Committee] leadership on a variety of matters, including to discuss the committee's review of the Bush Administration's rendition, detention and interrogation program, in an effort to help ensure the executive summary is completed and declassified consistent with national security interests," Bernadette Meehan, spokeswoman for the National Security Council, told Huffington Post.