Comment:
On the heels of the publication of President Putin's lengthy
interview with ITAR-TASS
(which rivals the 14-year-old
First Person
interviews
in terms of their scope and candidness), the Russian Foreign Ministry has published an important speech given by Foreign Minister Sergey Lavrov at the XXII Assembly of the Council on Foreign and Defence Policy, given last week. Here's what the
Saker
had to say about it:
1) Lavrov is considered very much a "moderate" and his language has always been strictly diplomatic. So when you read Lavrov, just imagine what folks in other Russian ministries are thinking.

2) Lavrov makes no secret of his view of the USA and of his plans for the future of our planet. When you read his words, try to imagine what a US Neocon feels and thinks and you will immediately see why the US elites both hate and fear Russia.

3) Finally, Lavrov openly admits that Russia and China have forged a long-term strategic alliance (proving all the nay-sayers who predicted that China would backstab Russian wrong). This is, I would argue, the single most important strategic development in the past decade.

4) Finally, notice the clear contempt which Lavrov has for a pseudo-Christian "West" which dares not speak in defense of persecuted Christians, denies its own roots, and does not even respect its own traditions.

Friends, what we are witnessing before our eyes is not some petty statement about the Ukraine or sanctions, it is the admission by Lavrov of a fundamental "clash of civilizations", but not between some wholly imaginary "Christian West" and Islam, but between Christian Russia and the post-Christian West.

Russia did not want this conflict. Russia did everything in her power to prevent it. But the West left Russia no choice and Russia now openly declares her willingness to fight and prevail.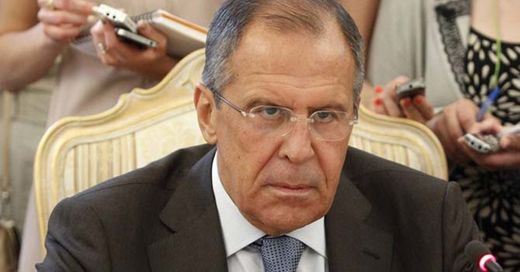 I'm happy to be at this annual Assembly of the Council on Foreign and Defence Policy (Russian abbreviation SVOP). It is always a great pleasure for me to meet people and feel the intellectual potential, which enables the Council, its leaders and representatives to respond to global developments and analyse them. Their analysis is always free from any hysteria, and its members offer well-grounded and solid arguments, taking a step back, since those caught in the midst of events can hardly adopt an unbiased perspective. We are inevitably influenced by the developments, which makes your observations, analysis, discourse and suggestions even more valuable to us.