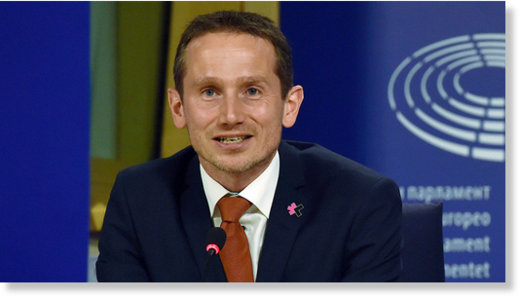 Ukraine must take the steps to peace agreed a year ago in Minsk, or risk losing the support of the European Union, said Denmark's foreign minister. Earlier this week other western powers criticized Kiev, following the resignation of a key minister.
"If Ukraine doesn't come through with the reforms linked to the Minsk peace process, it will be very difficult for Europe to continue united in support for sanctions against Russia," Kristian Jensen told Reuters at the EU foreign ministers' meeting in Amsterdam on Friday. "Ukraine has a deadline. They need to push those reforms now, they can't wait."
Signed by Ukraine, Russia, France, and Germany last February, the Minsk accord lays out 13 steps to secure the end of the armed conflict in Donbas, in eastern Ukraine, which broke out in 2014, after people in the regions refused to accept the forceful change of power in Kiev. The conflict has resulted in over 9,000 deaths and the displacement of more than 2 million people, according to the UN.
The initial stage prescribed a ceasefire, the pullout of heavy armaments, and the introduction of comprehensive international monitoring. Later, a constitutional reform would grant more autonomy to Donbas, which would conduct local elections.