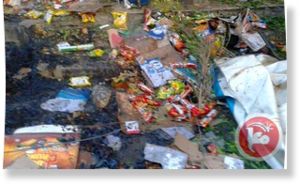 Israeli forces on Monday bombed a park near the beach in Gaza City killing at least 10 Palestinians including eight children on the first day of the Eid al-Fitr holiday, medics said.
The strike on the park in al-Shati refugee camp -- which reports suggested was a drone strike -- hit the playground, killing 10 people,
mostly children as they played with their families while wearing holiday clothes they had been given to celebrate the end of the holy Muslim month of Ramadan.
Eyewitnesses said that 40 were also injured in the strike, which some were calling an "Eid massacre."