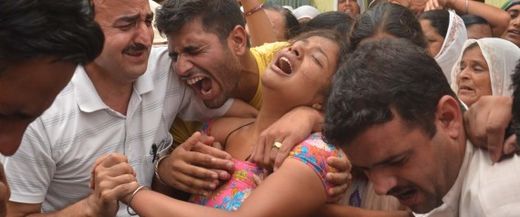 When it was obvious that Narendra Modi would become India's prime minister, Pakistan grew alarmed. Modi's party, the Bharatiya Janata Party, is the party that gave India its nuclear status. Indians voted for Modi and the brave India he promised in hopes that his government would not indulge Pakistani predations, and punish them instead.
Pakistan has developed one core strategy in dealing with India over the decades: deploy Islamist militants to attack India while seeking cover from retaliation under its nuclear weapons. It should be noted that while Pakistan is most notorious for supporting Islamist terrorists, it also
supports
religious and ethnic insurgencies within India as well. Pakistan not only seeks to use terrorism to illegitimately acquire territory in Indian Kashmir, it also wants to resist India's rise in the international system. Until the Modi administration, Pakistan has remained fairly confident that India will not respond militarily to punish Pakistan for its state-sponsored terrorism or to deter it from doing so in the future.