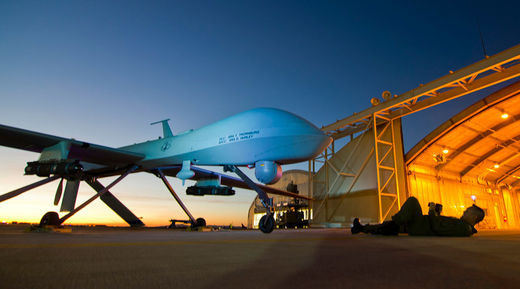 In order to track and lethally target high-level members of the Islamic State in Syria, the US has initiated a secret drone operation that involves the CIA and American Special Forces, the
Washington Post
reported.
Additionally, the campaign is being run separately from America's overall mission against the terrorist group, with the newspaper citing increasing concern over the fact that some 2,500 airstrikes have been unable to significantly pushback the militant organization.
Already, the mission has conducted several recent strikes,
according to the newspaper
, which
cited unnamed officials
as its source. The most recent strike involved the
targeted killing
of a British-born, 21-year-old hacker named Junaid Hussain, who was believed to have been leading the Islamic State's cyber division.
In reference to Hussain, a US official told the
Post
that "these people are being identified and targeted through a separate effort."