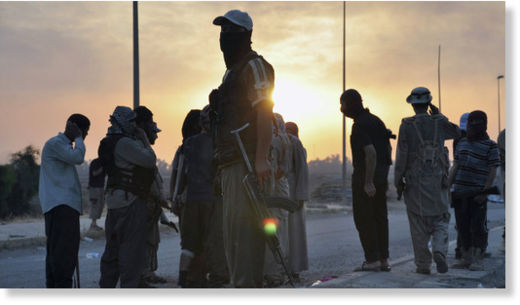 The US' strengthening of extreme jihadi forces and weakening the traditional governments in the Middle East in recent years is now the main problem in Iraq and the region, Martin Sieff, a veteran American foreign correspondent, told RIA Novosti Tuesday.

Comment: It's only a "problem" for those innocent people who will suffer at the hands of the extremists. Obama and the West will not be in that group.


"Although President Barack Obama made clear in his speech that he understood the United States could now only play a limited role in Iraq, the problem is that the United States has recklessly strengthened extreme jihadi forces throughout the Middle East in recent years and it has systematically weakened the traditional governments in the region," Sieff said.
"Al-Qaeda, ISIS and other extreme forces are now taking advantage of these irresponsible policies," the journalists asserted. "A wave of air strikes will not be enough to solve the problem."

Comment: Here, the journalist is missing the main point - that ISIS/Al-Qaeda are Western creations who do exactly what the U.S. wants them to do. The U.S. policies that benefit those groups are no accident. They are a result of the partnership between Western governments and Middle Eastern jihadist groups.


The US military conducted some 15 airstrikes around Mosul dam on Monday. A new round of air strikes was in support of Iraqi and Kurdish forces near the dam fighting against ISIS militants. The dam fell under control of Islamic State (IS) rebels earlier this month. However, the reports coming from the area of who is in control of the dam, government forces or IS, have been contradicting in the past few days.