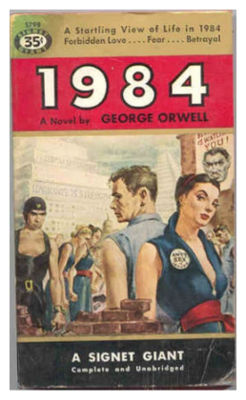 Every day signs are looming larger than life as we know it in the wealthiest nation on earth that it's about to crash and burn, forever changing not for the better. The latest wake-up call arrived in a
Guardian article
earlier this week. The story features a secret prison not unlike the CIA torture detention centers all over the world whereby the Chicago police hold rounded up US citizens for hours or days at a time for interrogation. The same internationally illegal roundups of suspected "potential terrorists" (
which by latest Gestapo America standards can easily be you or me
) that the CIA and military black ops deploy globally, are being covertly conducted not only in Obama's hometown where his thug buddy Rahm rules, but likely every US city and soon coming to a neighborhood near you.
The complete loss of constitutional civil liberties where we can be taken in without warrant, locked up and shackled for indefinite periods of time, where to all our friends and family we simply disappear, those totalitarian Orwellian tactics are here today in secret CIA-like "black site" locations throughout the nation. Lawyers are summarily turned away. Those imprisoned are not booked nor entered in any record-keeping system, only to typically be
beaten and shackled
. It was determined that one man at the Chicago site already died while in custody.
If this inhumane brutality hidden from public view is operating in one major US metropolis, it means that these secret police detention centers are no doubt also up and running in secret locations throughout America.
This worst case scenario of police state USA is just one more nightmare come true. And this comes after it's been determined that
Americans are
at least 100 times more likely
to die at the hands of murdering police than in all other industrialized nations.
For numerous decades the United States has engaged in both high intensive and low intensive counterinsurgency and counterterrorism wars around the globe. But now in the twenty-first century
all those same black ops wars have come home to roost right here in the land of the not-so-free.
To police state USA all American citizens are the potential enemy. It's also fair to say that the police in countless jails and prisons have unlawfully beaten and killed thousands of US citizens while in police custody over the years. Sadly, this form of murder in covert black sites where inmates are literally tortured to death takes police state brutality and slaughter to a whole new unprecedented level. And of course those of color and poor are most often the victims. Two years ago it was reported that a black man is killed by police
every 28 hours
. And with the deaths spiking last year, it's more apt to be closer to every 24 hours now.
On a far less shocking and dramatic note, the latest FCC 3 to 2 vote on Thursday to "maintain net neutrality" has been treated in the press as a triumph for the people. Yet before we internet users celebrate, several keys factors still need to be pondered. We already know the overriding history in North America where giant transnational corporations enjoy more individual rights than us individuals in this age of globalism. The people may have averted a disastrous lost battle but the war of
corporate greed winning out over the rights of people goes on.
The FCC's ruling declared that the internet falls under the rules and regulations of the
telecommunications industry
and we know what's been happening there.
Six corporate entities
virtually control all the world's major media outlets.