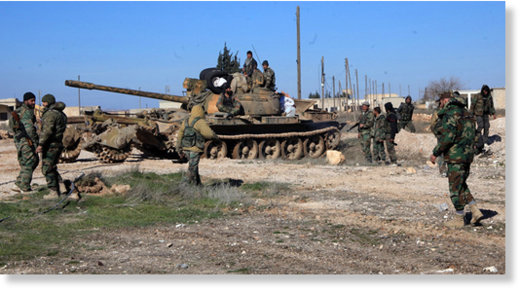 The Syrian conflict has seen many media distortions but there is one especially which I must take vigorous issue with. The news media in the West portrays the recent fighting around Aleppo as a Syrian army attack on Aleppo.
Sometimes there is an admission that the government controls part of Aleppo. However overall the impression given is that Aleppo is a rebel city and that the Syrian government's army is attacking it.
This often comes with lurid claims of
the Syrian airforce
terror bombing ("barrel-bombing") its people — something that has now become part of the standard Western critique of President Assad.
This is an inversion of the truth.