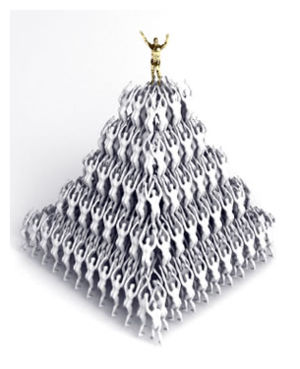 "It seemed like Mrs. Elliott was taking our best friends away from us."
These are the words of a third-grader from Riceville, Iowa. Her schoolteacher, Jane Elliott, had just put her class through an exercise that showcased the viciousness and injustice of white supremacy in the late 1960s.
Jane Elliott has since replicated this exercise countless times, but her original lesson remains a groundbreaking insight into the mechanisms of supremacy as depicted in the documentary
A Class Divided
. By labeling the blue-eyed students in her class smarter and better, and giving them more privileges than the brown-eyed students, Jane Elliott instantly creates division and hostility between the two groups.
She constantly reinforces the superiority of her blue-eyed students who suddenly feel more confident and perform better at tasks than their now demoralized and dejected brown-eyed classmates. This division creates conflict between the students, which greatly upsets them and even leads to physical fights.
Jane Elliott is stunned by the results of her exercise, saying: "I watched what had been marvelous, cooperative, wonderful, thoughtful children turn into nasty, vicious, discriminating little third-graders in a space of fifteen minutes."
Jane Elliott's exercise clearly illustrates how simple it is to ignite conflict between people once a group of individuals is elevated above another. It also demonstrates how supremacy creates powerlessness in the "inferior" group and that the loss of personal power eventually leads to hostility and violence.
This is the system we live under today - a hierarchy that ranks people based on their "worth" and socio-economic status.