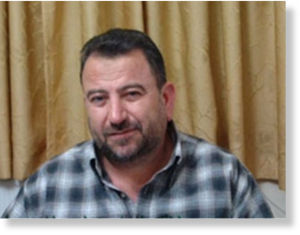 A Hamas official who lives in Turkey has claimed that members of its militant wing kidnapped and killed three Israeli teenagers in June. The killing of the three was initially used by Israel to being its two-week-long bombardment of Gaza, killing 2,000 Palestinians.
Speaking at a conference in Turkey, Saleh Al-Arouri
said
the al-Qassam Brigades were responsible. The claim has been met with skepticism by many. Al-Arouri is the only member of Hamas to make this claim and it stands in contrast to the statements of both the Hamas leader Khaled Meshaal, who is in exile in Qatar, and the Israeli police, both of whom stated that Hamas was not responsible.
Questions must be asked about Al-Arouri's motivation for making this claim and whether or not he is in a position to make any authoritative statements about Hamas, or the operations of any other Palestinian groups or individuals in the West Bank or elsewhere in the occupied territories. First of all, the Turkish government is no friend of the Palestinian people, so why is Al-Arouri living there?