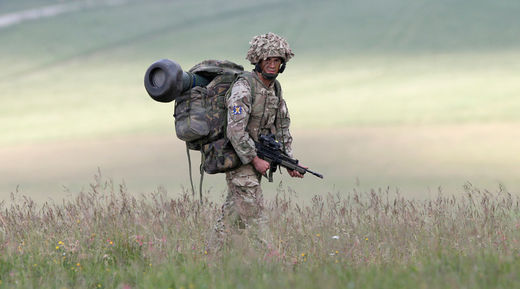 Britain will station "a small number" of troops in the Baltic in a show of force amid tensions between the West and Russia, the country's defense minister, Michael Fallon, has revealed.
Speaking ahead of a meeting of NATO defense ministers in Brussels, Fallon said the deployment is designed to show the military alliance is still strong.
"This is further reassurance for our allies on the eastern flank of NATO - for the Baltic States and for Poland," he said.

Comment: This is a continuing provocative move by NATO on the false premise that Russia will be aggressive. This seems to be more of a ploy to prevent those Eastern nations from joining Russia.


"That is part of our more persistent presence on the eastern side of NATO to respond to any further provocation and aggression."
The troops will be part of a NATO training, evaluation and capacity-building mission in Eastern Europe that will take place in Poland, Latvia, Lithuania and Estonia.
"They will be part of a more persistent presence by NATO forces," Fallon said.