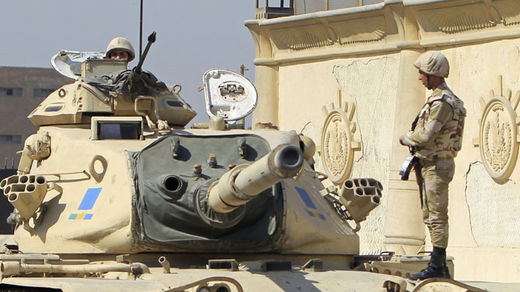 President Obama has lifted his arms embargo on Egypt, authorizing the deliveries of US weapons valued at over $1.3 billion, suspended after the 2013 military coup.
Egyptian forces have been fighting Islamic militants in Yemen and Libya.
Among the weapons systems released are twelve F-16 aircraft, 20 "Harpoon" anti-ship missiles, and 125 upgrade kits for US-made M1A1 Abrams tanks in Egyptian service. The "executive hold" on weapons deliveries was imposed after the military overthrew the Muslim Brotherhood government of President Mohamed Morsi in October 2013.
Egypt is the second-largest recipient of US military aid in the world.

Comment: Yup, defense contractors want money.