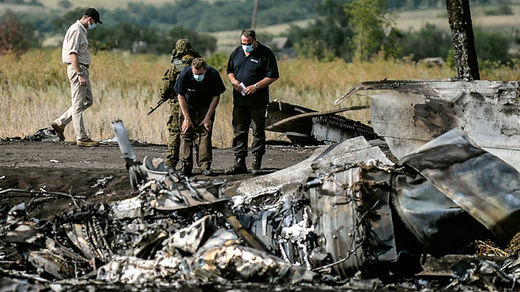 The Dutch Prime Minister, Mark Rutte, has called Ukrainian President Petro Poroshenko to ask government forces to stop fighting around the Malaysia Airlines crash site
after experts were unable to get there for a third day running
.
"
The prime minister this morning called the Ukrainian president with a request to halt hostilities around the crash site
," Jean Fransman, a spokesman for the Dutch PM, told AFP. "Rutte expressed his concern about the fact it appeared the investigators may today yet again not reach the site."
The Dutch Ministry for Security and Justice confirmed that the team of forensic experts and police officers from the Netherlands and Australia had not even attempted to try and reach the place where the Boeing 777 was downed due to heavy fighting in the vicinity. This is the third day they have been prevented from reaching the site due to the conflict.
The Australian Federal Police again deemed the situation too risky without firm commitments from opposing Ukrainian and anti-government forces which would guarantee the investigators' safe passage to the area.
Special envoy Angus Houston said there was a lot of fighting
just south of the MH17 crash site
and the situation remained "very fluid, very dynamic."
"You just have to accept the fact that you don't go into a fast-moving conflict with a mission like ours,"
The Australian
newspaper reported him as saying.
Monitors from the Organization for Security and Co-operation in Europe have been trying to negotiate the investigators' passage to the crash site from the city, which is encircled by Ukrainian troops,
but the message to let them pass has not been heeded by Ukraine government forces
.