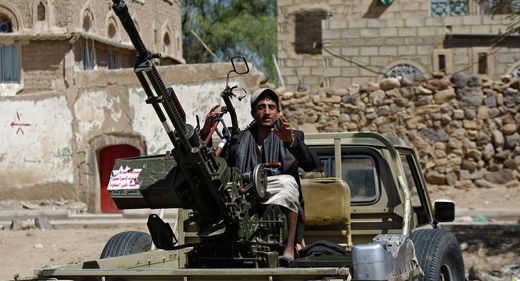 The United States used the presence of al-Qaeda affiliated terrorist cells in Yemen to blackmail the government in Sanaa, Yemeni president's adviser Saleh Samad told RIA Novosti Friday.
"
Political vacuum
in the country at the time when the government was being formed prevented authorities from taking drastic measures and declaring war on terror.
The United States used al-Qaeda to blackmail the Yemeni government and impose its diktat authority
," the adviser said.

Comment: Psychopaths thrive in chaos, and use it to impose their demented aims.