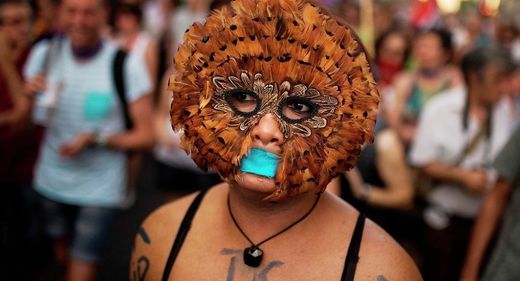 Protests are expected across Spain today as the government's controversial Citizen Safety Law comes into effect. While officials claim the measures will ensure demonstrations are safer, critics argue that the so-called 'gag law' will turn Spain into a police state, limiting the right to protest.
Prime Minister Mariano Rajoy's Citizen Safety Law has been one of the most hotly-debated pieces of Spanish legislation in recent times, with political opponents and civil rights activists arguing that it will simply act as a tool for the government to shut down public unrest.
Despite assertions from the ruling Popular Party (PP) that "demonstrations will be freer because they will be protected from violent elements," political opponents say it will turn Spain into a "police state" and have vowed to repeal the measures if they win this year's national elections.