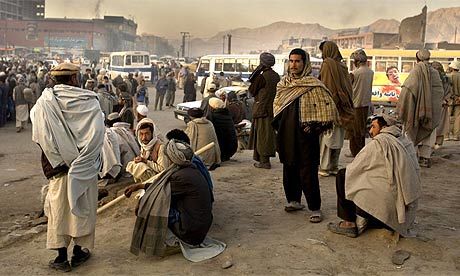 The most remarkable development in the management of America's relations with other countries during the quarter-century since the end of World War II has been the assumption of more and more control over military, financial and diplomatic operations at home and abroad by men whose activities are secret, whose budget is secret, whose very identities as often as not are secret -- in short, by a Secret Team whose actions only those implicated in them are in a position to monitor and to understand...

The Secret Team (ST) being described herein consists of security-cleared individuals in and out of government who receive secret intelligence data gathered by the CIA and the National Security Agency (NSA) and who react to those data, when it seems appropriate to them, with paramilitary plans and activities, e.g. training and "advising" -- a not exactly impenetrable euphemism for such things as leading into battle and actual combat -- Laotian tribal troops, Tibetan rebel horsemen, or Jordanian elite Palace Guards...

- L. Fletcher Prouty, The Secret Team
On October 21st, 2001, America invaded Afghanistan under the false pretext of waging a "War on Terror". They toppled the Taliban government, itself a reaction to the mujahadeen America had placed in power to fight the Soviets, placed their puppet Karzai in power, and chaos has ensued ever since.
Due to the chaos, pathological individuals have had a heyday in the production and selling of drugs, constant bombings, and the inability of the central government to enforce the rule of law across the country. The most recent developments in the country continue to reek with the involvement of "Secret Teams" using the chaos to play their pathological games with the people of Afghanistan.