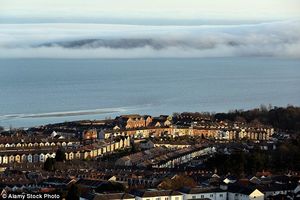 A ghostly sound of an air raid siren has been waking people in hundreds of homes in a city that was heavily bombed by the Nazis 75 years ago.
Noise abatement officials launched an investigation into the mysterious noise which has been heard more frequently across Swansea, South Wales, in recent months, but admit it cannot be traced.
Reports of the wailing sound have stretched back for more than a year, with many residents in area of Townhill comparing it to a 'war or old factory siren'.