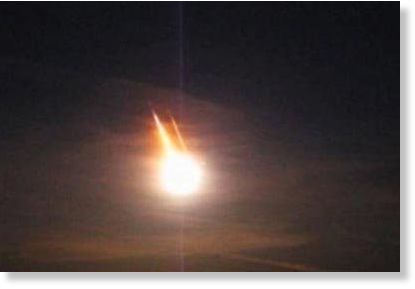 Witnesses say a large fireball was seen in the sky before crashing in Avaj in the Qazvin province of the country.
Mohammad Ali Ahani, director of Iran's Qazvin Crisis Management organisation,
confirmed to the media that a large rock hit on July 31.
Rock pieces are also thought to have hit the area of Eshtehard, in the Alborz province, according to a local governor.