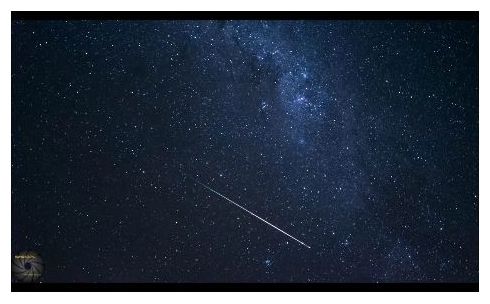 A picture of two near earth meteors taken near Omanawa this week is being offered as an explanation for mysterious bangs heard in the sky over the lower Kaimai area.
Omanawa resident and EOL CEO Terry Coles heard what sounded like two large explosions last Saturday night. He wondered at the time if they were sonic booms from a meteor.
His suspicions were confirmed on Tuesday when he set up a camera on the balcony to take continuous exposures for a timelapse video he's working on about the night sky over the Kaimais.
"I left the camera running as I needed several thousand consecutive images and went inside where it was warm," says Terry.
"Just after 11pm I heard three more explosions in quick succession, louder this time as if they were close by."
Suspecting he had missed something special he sifted through hundreds of images from Tuesday night and found something in just one frame.
"Two beautiful meteors one behind the other with an amazing green tail. The timestamp on the image coincided with when I had heard the booms."
"A stroke of luck that I had the camera pointing at the right bit of sky, even if it was only a wide angle lens so not a close up view unfortunately."
The colour is caused by the super-heating of magnesium atoms.