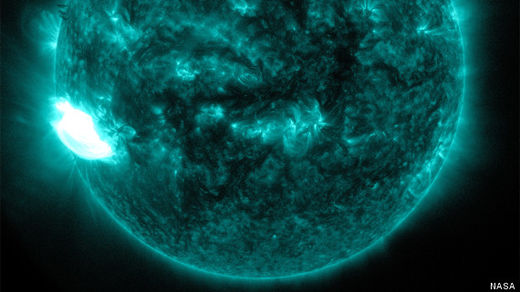 The Sun has fired off a
massive X-Class solar flare
which astronomers are suggesting could be the start of a
huge increase in solar activity
.
NASA's Solar Dynamic Observatory captured the X-class flare -- the most powerful there is -- erupting from a massive Active Region on the star's surface.
Since the solar flare the
sun spot has apparently doubled in size
and is now around 78,000 miles wide -- that's almost as wide as Jupiter.