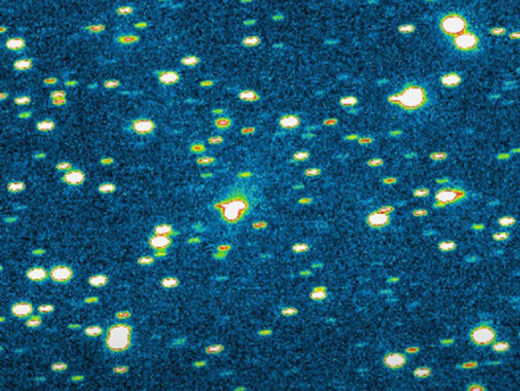 It's confirmed! Australian amateur astronomer Terry Lovejoy just discovered his fifth comet, C/2014 Q2 (Lovejoy). He found it August 17th using a Celestron C8 fitted with a CCD camera at his roll-off roof observatory in Brisbane, Australia.
"I take large sets of image triplets, i.e 3 images per star field and use software to find moving objects," said Lovejoy. "The software I use outputs suspects that I check manually by eye."
Most of what pops up on the camera are asteroids, known comets, or false alarms but not this time. Lovejoy's latest find is a faint, fuzzy object in the constellation Puppis in the morning sky.