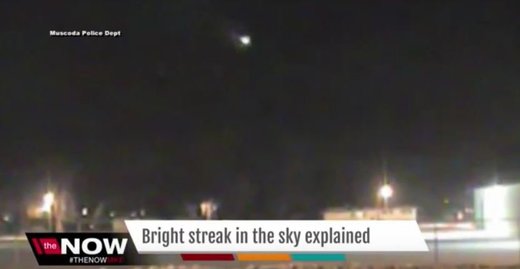 Multiple sources have reported seeing some sort of fireball or meteor over the skies of southern Wisconsin Monday evening.
The Muscoda Police Department caught video of the fireball on a squad dash cam facing east:
That wasn't the only sighting. UW-Madison's Atmospheric and Oceanic Sciences school also caught the spectacular display from
one of their rooftop cameras.