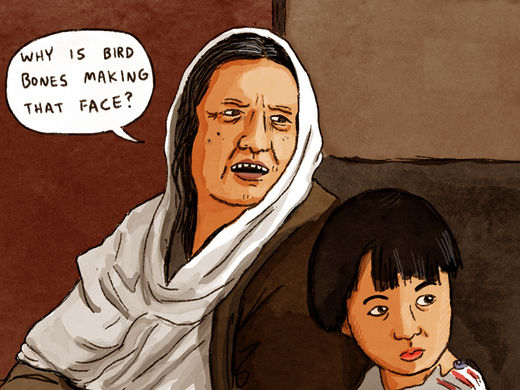 I read a long article called
"My Terrifying Night with Afghanistan's Only Female Warlord"
last month. It was utter crap, and so similar to a lot of utter crap I've been reading about the women fighters of the Kurdish YPJ militia in Syria that I realized it's time somebody called foul on the offensive, ignorant crap going around about what the media likes to call "women warriors." I don't particularly enjoy the role of progressive scold, and it don't hardly come natural to me, but somebody's gotta do it.
What happens,
in every case where writers and TV reporters with no background in military reporting try to describe "women warriors" is that they sexualize everything, ignore the real context, and betray a deep misogyny in every word they write or speak on camera
. I mean, to the point that it's surprising, at least to me, because a lot of these people make a big deal about being progressive. I'm kinda shocked, actually, how crude their gender bias is. Nobody seems to be even trying to hide it.
Reporters seem to insist on trying to "humanize," i.e. feminize and sexualize, their subjects by asking them about boyfriends, marriage, and kids. You can see that sort of tilt in nearly every story about the magnificent fighters of the YPJ, the women's military force defending Kobane and other Kurdish Syrian cities against Islamic State. YPJ fighters dominate the mixed YPJ/G forces in Rojava (Kurdish North Syria); the overall commander of Kurdish resistance to the IS swine attacking Kobane is female, for example.
But even well-meaning reporters insist on bringing the conversation back to boyfriends, marriage, and kids
, like this generally good story by
Australia's 60 Minutes
, which drags in the question of boyfriends, etc., at the
8:49 point
.