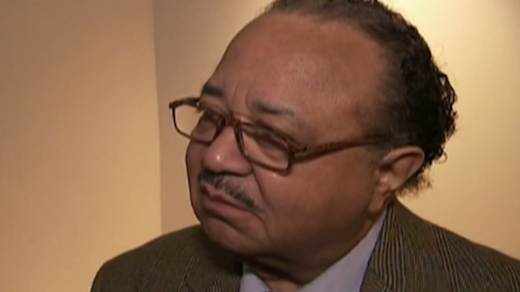 An Alabama lawmaker said his Republican colleagues would
change their position on abortion
if their daughters were carrying black babies.
State Rep. Alvin Holmes, a Montgomery Democrat, emphatically made the comments Tuesday during a debate on a bill that would ban abortions after a fetal heartbeat was detected.
The bill
passed Tuesday by a 73-29 vote
but is certain to face a legal challenge.
The bill's sponsor, state Rep. Mary Sue McClurkin, an Indian Springs Republican, compared the measure to the landmark Brown v. Board of Education ruling that overturned segregation.
That apparently offended Holmes, who is black, and he accused abortion opponents of racist hypocrisy.
"Ninety-nine percent of the all of the white people in here are going to raise their hand that they are against abortion," Holmes said. "On the other hand, 99 percent of the whites who are sitting in here now, if their daughter got pregnant by a black man, they are going to make their daughter have an abortion. They ain't going to let her have the baby."