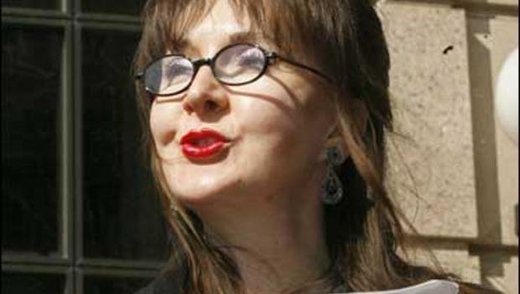 Yes, Madam. Call us crazy, but we do think it's a little strange when a person ends up dead exactly the way they said would never happen.
Especially if that person was in possession of documents that could topple the careers of hundreds of powerful people.
"D.C. Madam" Deborah Jeane Palfrey said she would never commit suicide.
Now, to be sure, we know that some people who make such declarations do go on to kill themselves. And we know that no physical evidence was reported that proved Palfrey was murdered.
Still, we find her death worth a closer look. Especially since she said, shortly before her death, that
someone had put out a contract on her
.
Her death was two election cycles ago, but now, her little black book is in the news again. Which is all to the good, in our opinion. Any attention to her rather
suspicious death
is more than welcome.