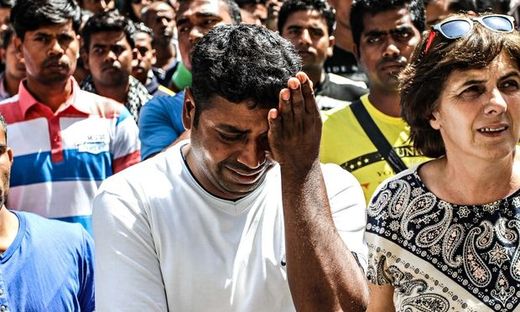 A Greek court's decision to acquit local farmers who
admitted shooting 28 Bangladeshi strawberry pickers when they dared to ask for months of back pay
has sparked outrage in the country.
Politicians, unionists and anti-racist groups roundly condemned the verdict describing it as a black mark for justice in a case that had shone a light on the appalling conditions in which migrant workers are often kept in Greece.
"I feel shame as a Greek," said the victim's lawyer, Moisis Karabeyidis, after the tribunal in the western port city of Patras, delivered the shock ruling. "
This decision is an outrage and a disgrace ... the court showed an appalling attitude toward the victims
."