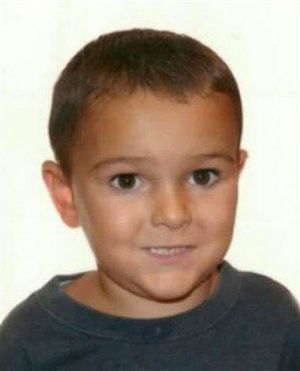 The parents say they want to give their 5 year-old-boy with a brain tumor the best chance to live with a revolutionary new treatment they learned about on the Internet. Their British hospital says the boy has a 70 percent to 80 percent chance of survival with the treatment it offers, and it's the parents who are putting the child at risk.
Britain has become riveted by the case of little Ashya King, whose parents plucked him from a hospital in southern England and fled to Spain amid a dispute over treatment - with British justice close on the family's heels.
Brett and Naghemeh King signaled Monday they would fight extradition, defying doctors and the legal system as a British court considers a ruling on forcing the family to come home.
"I'm not coming back to England if I cannot give him the treatment I want, which is proper treatment," Brett King said as he cradled the child in a video posted before his arrest. "I just want positive results for my son."
The Kings are seeking a new type of proton beam radiation therapy that typically costs at least $33,000. The Southampton General Hospital says that more conventional methods have a very high chance of succeeding. It said that while proton beam therapy is effective for some tumors, in other cases "there isn't evidence that this is a beneficial treatment."