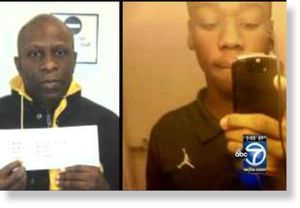 A 45-year-old convicted sex offender partnered with a 19-year-old District Heights man in Maryland to lure and rape a 14-year-old girl that they met on Instagram, an online photo sharing service.
Washington, D.C. police said that Orlando Roberts, who is a sex offender, and Javon Henson met the 14-year-old girl on Instagram, and then continued contacting her using the Kik online messaging service.
According to
WJLA
, Roberts presented himself as Henson's father, and offered to lie to the victim's mother about the age of his "son" so they could all go on a picnic together.