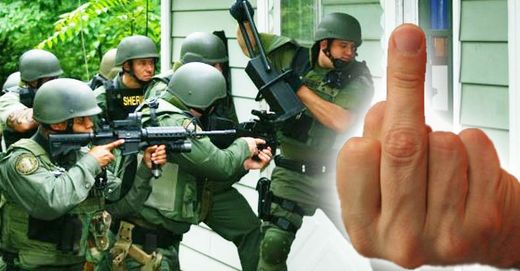 Tina Warren has been fighting her local government over rising water bills, leaving her at odds with the town's mayor, Bill Kirkpatrick. Warren has been running a number of campaigns against his policies, and she has even been flipping the mayor the middle finger every time she sees him.
Tina's local activism made her a target for the local police, who pulled her over several times, reportedly demanding that she stop a petition drive that she was organizing about water bills.
According to Warren, her house was also raided and searched for drugs on Kirkpatrick's orders. Now she is filing a harassment lawsuit against the city, stating that the mayor and the local police colluded to intimidate her and prevent her activism.