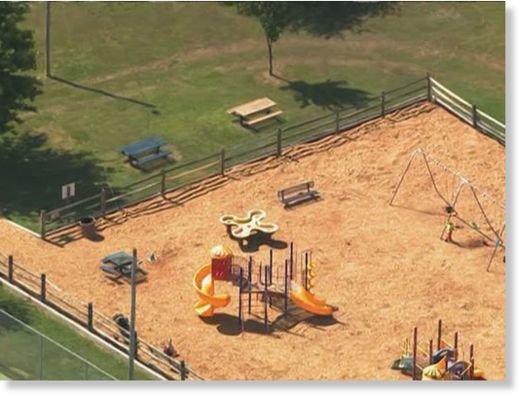 A woman was found pushing her dead 3-year-old son in a park swing Friday, and authorities say she may have been there for hours, or even since the day before.
There were no obvious signs of foul play, but it has not been ruled out, said Diane Richardson, a spokeswoman with the Charles County Sheriff's Office.
Richardson said authorities are trying to trace the 24-year-old woman's movements over the past several days "to find out what was going on in her life, what led to this moment."
Sheriff's deputies went to the park in La Plata, Maryland, about 7 a.m. after being called to check on the welfare of the woman and child, Richardson said. The officers went to remove the boy from the swing and give him first aid, but "it was instantaneously clear the child was dead," she said. There were no signs of trauma to his body.