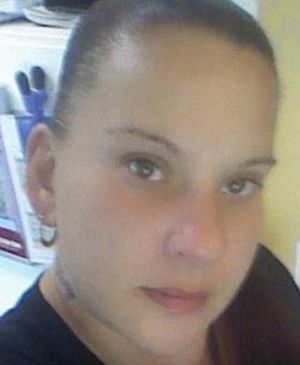 Yolanda Ostoloza faces 15 years in prison for sexually exploiting the girl
She was arrested after undercover detectives set up date with her daughter
Ostoloza, 39, told police she thought the girl was going to do 'fetish stuff'
A Florida mother who brought her 15-year-old daughter more than 1,300 miles to New York to pimp her out to Super Bowl fans has been found guilty of sexually exploiting the teenager.
Yolanda Ostoloza, 39, faces up to 15 years in prison after she was convicted of promoting prostitution and endangering the welfare of a child in Manhattan Supreme Court.
She was arrested in January after undercover Bronx detectives set up a date with her daughter at the New York Hilton in Midtown and struck up a deal to pay $200 for an undisclosed sex act.
The girl told detectives that she was just 15 and her mother was waiting for her at another hotel, the
New York Daily News
reported.
'Think about what a barely 15-year-old girl is supposed to be doing. Planning for her Sweet 16, preparing to get her driver's permit,' Manhattan Assistant District Attorney Rachel Ehrhardt said in summations at the trail.
'Doing her homework during her sophomore year of high school. Maybe even thinking about a high school sweetheart.'
'But for [Ostoloza's daughter], her mother had another plan for her... sexually exploit her child for money.'
Officers found Ostoloza waiting for her daughter at the Double Tree Metropolitan, where she was arrested and later charged. Her arrest was part of a NYPD crackdown on prostitution across the city during Superbowl week.
According to the
Daily News
, after she was arrested, the mother told police she thought her daughter was just going to do 'fetish stuff'.