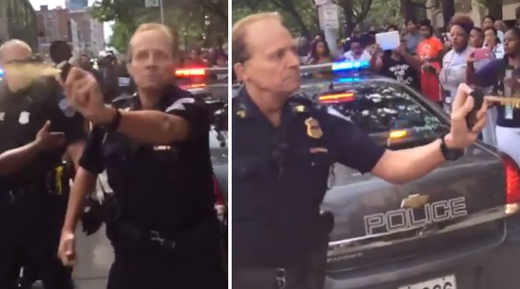 Cleveland police have used pepper spray against activists attending the national convention of the Movement for Black Lives. Scuffles and arrests were reported after the weekend conference wrapped-up and people poured onto the streets.
Hundreds of activists from across the nation gathered at Cleveland State University this weekend for the first national conference to discuss escalating tensions between US police and black communities.
Following the closing session on Sunday, as most of the attendees left, dozens of people remained in the streets. Police, apparently concerned by the crowd potentially blocking traffic, moved in to disperse the gathering.
Pepper spray was used on at least one occasion, with videos being posted online showing a police officer spraying it virtually at a camera operator.