Jackie was just starting her freshman year at the University of Virginia when she was brutally assaulted by seven men at a frat party. When she tried to hold them accountable, a whole new kind of abuse began.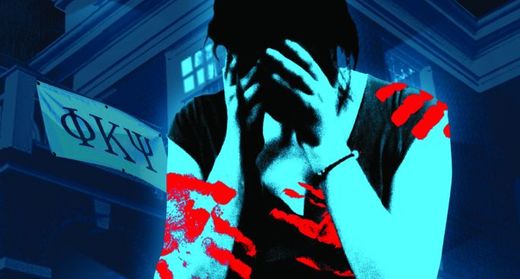 Sipping from a plastic cup, Jackie grimaced, then discreetly spilled her spiked punch onto the sludgy fraternity-house floor. The University of Virginia freshman wasn't a drinker, but she didn't want to seem like a goody-goody at her very first frat party - and she especially wanted to impress her date, the handsome Phi Kappa Psi brother who'd brought her here. Jackie was sober but giddy with discovery as she looked around the room crammed with rowdy strangers guzzling beer and dancing to loud music. She smiled at her date, whom we'll call Drew, a good-looking junior - or in UVA parlance, a third-year - and he smiled enticingly back.
"Want to go upstairs, where it's quieter?" Drew shouted into her ear, and Jackie's heart quickened. She took his hand as he threaded them out of the crowded room and up a staircase.
Four weeks into UVA's 2012 school year, 18-year-old Jackie was crushing it at college. A chatty, straight-A achiever from a rural Virginia town, she'd initially been intimidated by UVA's aura of preppy success, where throngs of toned, tanned and overwhelmingly blond students fanned across a landscape of neoclassical brick buildings, hurrying to classes, clubs, sports, internships, part-time jobs, volunteer work and parties; Jackie's orientation leader had warned her that UVA students' schedules were so packed that "no one has time to date - people just hook up." But despite her reservations, Jackie had flung herself into campus life, attending events, joining clubs, making friends and, now, being asked on an actual date. She and Drew had met while working lifeguard shifts together at the university pool, and Jackie had been floored by Drew's invitation to dinner, followed by a "date function" at his fraternity, Phi Kappa Psi. The "upper tier" frat had a reputation of tremendous wealth, and its imposingly large house overlooked a vast manicured field, giving "Phi Psi" the undisputed best real estate along UVA's fraternity row known as Rugby Road.