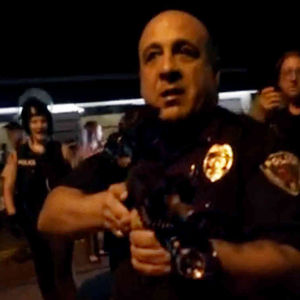 An officer who pointed a semi-automatic assault rifle at a Ferguson, Missouri, protester and threatened to kill him -- a tense episode caught on video and posted online -- is off the job, at least for now.
The St. Louis County Police Department announced Wednesday that a police officer from St. Ann, Missouri, "has been relieved of duty and suspended indefinitely" over the incident.
Police threatening to kill a citizen takes on special significance given what protesters are loudly, passionately demanding: charges against Ferguson Police Officer Darren Wilson for the August 9 fatal shooting of Michael Brown, an unarmed African-American teen.