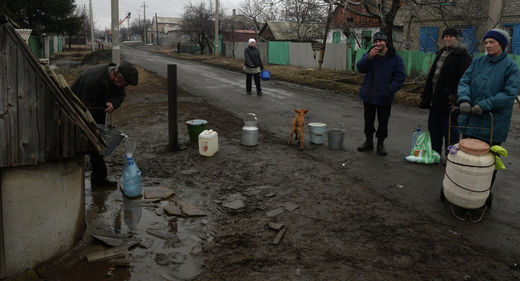 The water treatment chemicals - mainly aluminium sulphate — will provide 3.5 million people on both sides of the contact line with clean drinking water, according to Swiss authorities.
The convoy is allegedly the largest to have crossed the line of contact between Kiev-led forces and Donetsk militia since an armed conflict broke out in eastern Ukraine in April 2014.
"A 15-truck convoy organized by Swiss Humanitarian Aid reached the city of Donetsk in eastern Ukraine today. After a journey of several hours from Dnipropetrovsk through areas on both sides of the contact line, the convoy delivered approximately 300 tonnes of chemicals to the Donetsk water company," the statement, published Friday, reads.