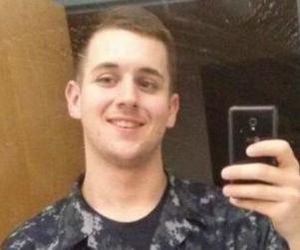 The father of a 2-month-old boy has been arrested on charges of child abuse.
The baby had 29 bones broken in his body when taken to the hospital for examination by his mother Krishna Rittenhouse.
The father, Jordan Rittenhouse, a Navy sailor, has been charged with first-degree assault and risk of injury to a minor for allegedly causing the injuries to his son, reports
The Day
.
A doctor treating the baby said it is the "worst case of serious physical injury she has seen in her career."
Doctors discovered the child had multiple rib fractures upon examination.
The fractures were in various states of healing, showing abuse over time.
Some of the injuries were consistent with squeezing, while others were not.
Dr. Andrea Asnes told police "she was surprised the victim was alive," according to the police warrant.