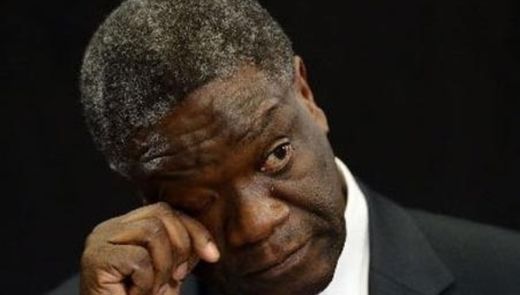 The European Union has awarded a top human rights prize to a Congolese doctor renowned for treating victims of sexual violence in a country with the dubious title of rape capital of the world.
Congolese gynecologist Denis Mukwege won the European Union's Sakharov Prize for Freedom of Thought, E.U. Parliament president Martin Schulz announced on Tuesday.
According to Schulz, Mukwege was "unanimously" selected by judges for his "fight for the protection especially of women."
Mukwege is widely regarded as the world's leading expert on treating internal injuries caused by gang rape. He is also the founder of the Panzi Hospital in the Democratic Republic of the Congo (DRC). Since the outbreak of the Second Congo War, Mukwege and his team have treated more than 30,000 rape victims.
During the war, Mukwege became known for working up to 18 hours a day, and performing as many as 10 surgeries in a single shift. Since the war he has been credited with revolutionizing treatment of rape injuries, and has become one of the most well-known African doctors on the world stage.