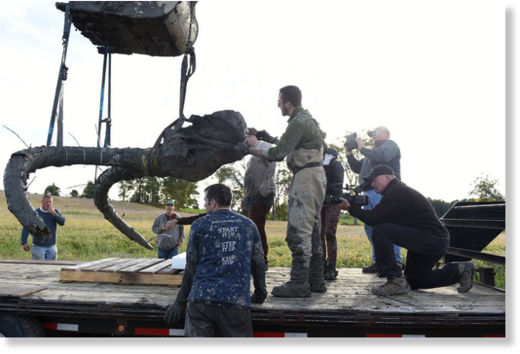 A farmer near Chelsea made a startling discovery Monday night: bones of a woolly mammoth possibly butchered by early human hunters thousands of years ago.
James Bristle and a friend were digging in a soy field off of
Scio Church Road west of Fletcher
in Washtenaw County's Lima Township when they came up with something very out of the ordinary.
"It was probably a rib bone that came up," he said. "We thought it was a bent fence post. It was covered in mud."