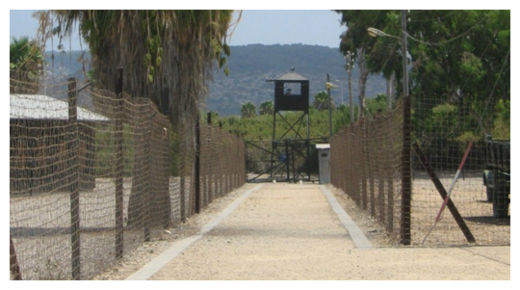 The gruesome and shameful history of
British concentration camps for Jewish refugees in Palestine during the Second World War still remains largely unspoken.
When one refers to the issue of Jewish concentration camps, the dark history of the Nazi Holocaust aimed against European Jews usually comes to mind; however, it was not only fascist regimes who detained Jews in the 1930s-1940s.
Remarkably, the story of British concentration camps for Jewish refugees still remains largely untold.
"Today, when Europe is shutting its borders in the face of the huge flow of Arab refugees from Syria and Iraq, it is worth mentioning that Britain, now lecturing others on moral values, in 1939-1948 captured and detained, in its own concentration camps, thousands of Jewish refugees who escaped doom in Nazi death camps," Russian-Israeli travel blogger Alexander Lapshin wrote on his Facebook page.
In the 1930s European Jews were not welcomed anymore in Nazi-controlled Germany. The Jewish community was stigmatized, and anti-Semitism was on the rise. In the face of increasing repression many Jews fled Germany. Needless to say, the nationwide
Kristallnacht
("Night of Crystal") in Germany in November 1938 facilitated a sharp increase in Jewish emigration.
But where could they go? It was a time when Palestine was seen by many as the only light at the end of the tunnel.