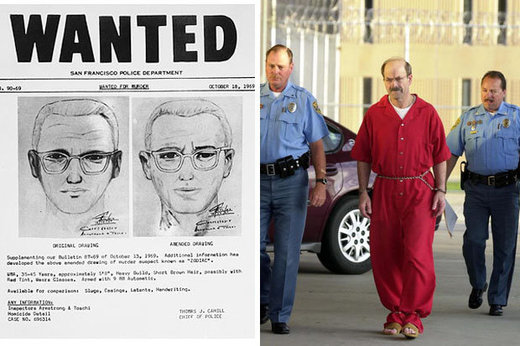 The Zodiac Killer murdered at least seven people and possibly up to 20 in northern California between December 1968 and October 1969 and it has remained one of the world's greatest unsolved crimes.
The case has spawned dozens of books and a film, starring Jake Gyllenhaal and Mark Ruffalo. The Zodiac nickname was derived from a series of cryptic and taunting letters which were posted to the media from the San Francisco Bay area. They included ciphers and only one of the four has been decoded.
But now a former detective, Kimberly McGath, has identified the Zodiac as Dennis Rader. Rader, now 70, is better known as the BTK Killer. He derived his grisly nickname from the fact that he Bound, Tortured and Killed his ten victims in Wichita, Kansas between 1974 and 1991. Rader was in the US Air Force from 1966 and 1970 before settling down with a wife in Kansas.
The BTK Killer sent numerous letters to the media but suddenly stopped. He then vanished until 2004 when he suddenly started sending letters again. The following year Rader was arrested after he sent police a floppy disk, which was traced back to him. Faced with a mountain of forensic evidence Rader confessed to being the BTK Killer and is now serving life imprisonment with no parole. But he has never been questioned about the Zodiac killings.
Ms McGath has been studying links between the two killers for two years, especially the letters they both wrote, and she told Daily Star Online : "There are just so many similarities between Zodiac and BTK."
She said the authorities ruled out a link because of a "general alibi" assuming Rader was serving in the US air force in Japan at the time of Zodiac's crimes. But she said he could easily have travelled back to California to carry out the killings and
she points out in her book
how close many of the killings were to air force bases.