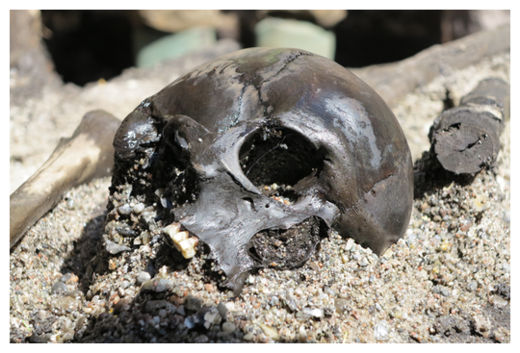 The bones of dozens of Iron Age warriors found in Denmark were collected and ritually mutilated after spending months on the battlefield, archaeologists say.
At least six months after the soldiers died, their bones were collected, scraped of remaining flesh, sorted and dumped in a lake. Some were handled in a truly bizarre manner; for instance, four
pelvises
were found strung on a stick.
"We think it's a kind of ritual closure of the war," said Mads Kähler Holst, project manager at the dig and head of the department of archaeology at the Moesgård Museum in Denmark. The victors seem to have carried out their gruesome work on a spit of land extending into the lake where the bones were dumped, the researchers said. [
See Photos of the Mutilated Iron Age Skeletons
]