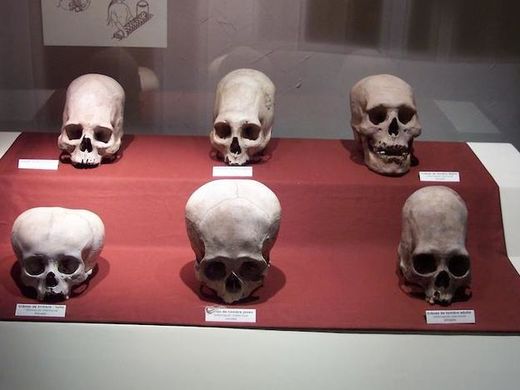 Ever since their discovery by Julio Tello in 1928, the bizarre Paracas Skulls have amazed and terrified in equal measure. Uncovered in a tomb in South Peru, and
believed to be around 3,000 years old
, the skulls feature strange elongated craniums which gives them a decidedly inhuman appearance.
In fact, some have claimed they could in fact be the skulls of ancient alien visitors who apparently frequented South America, with other clues including the
Nazca Lines
and stepped pyramids. Now, an expert on these skulls, Brien Foerster, has claimed he has scientific evidence to back up these claims.
The traditional logic dictates that the skulls were created via a process of 'binding' - in which rope and wood was used to change the shape of a new born infant's skull. This was not unique to the Paracas region, and was practiced all over the South American continent by indigenous tribes. Over 300 elongated skulls of different shapes and sizes were discovered by Tello alone, suggesting the process may have been widespread and used to illustrate a highborn status.
The Paracas skulls are particularly strange, however, as they are 60% heavier than most normal skulls
.