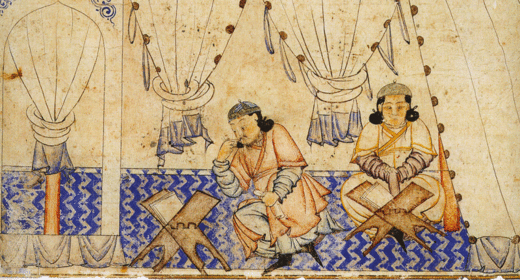 Scholars believe a copy of the Koran held in England may be even older than the Prophet Muhammad.
Carbon dating of a fragment from a Koran stored at a Birmingham library suggests that the book was produced between 568 and 545 A.D., said scientists at the University of Oxford, but Islamic scholars generally believe Muhammad lived between 570 and 632 A.D.
If the carbon dating is accurate, the Koran was made before the first formal text was assembled on orders from the caliph Uthman in 653 — and it could date from Muhammad's childhood or even before his birth,
reported
The Times
of London.
That's comparable to the discovery of gospel sayings dating from Jesus Christ's infancy, academics say.
Muslim scholars strongly dispute the findings, which contradict most accounts of the prophet's life, but some historians say evidence was mounting that traditional accounts of Islam's origins are unreliable.
"It destabilizes, to put it mildly, the idea that we can know anything with certainty about how the Koran emerged — and that in turn has implications for the historicity of Mohammed and the Companions [his followers]," said Tim Holland, the author of
In The Shadow of the Sword.
Other very old Korans suggest that holy verses circulated in written form before Muhammad's death.