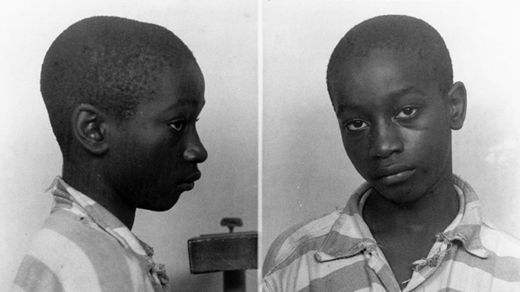 It took 70 years, but a 14-year-old African American boy from Alcolu, South Carolina who was executed for allegedly killing two white girls has now been exonerated of murder.
In a ruling issued Wednesday by Circuit Judge Carmen Mullen, the murder conviction against George Stinney was vacated over concerns that
the young boy's constitutional right to a fair trial was violated to the point that his name should be cleared
,
WIS TV
reported.
Stinney, who was
so small at the time of his execution by electric chair that he had to sit on a phone book
, is often cited as
the youngest American to be put to death by the state in the 20th century
.
During his trial in 1944,
Stinney's white lawyer did not present witnesses or cross-examine witnesses presented by the prosecution
. In 2009, Stinney's sister claimed in an affidavit that her brother could not have killed the two young girls because he was with her at the time their deaths occurred.
"
The state, as an entity, has very unclean hands
," attorney Miller Shealy argued at a hearing in January, as quoted by the
Huffington Post
.