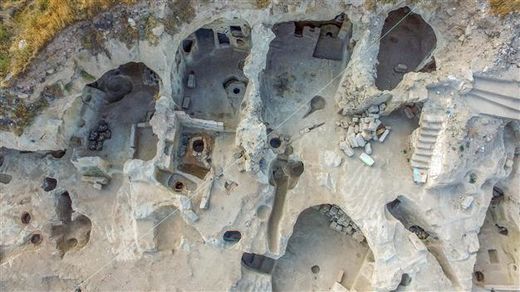 An underground city found in Turkey's touristic Cappadocia will "rewrite the history of the city", according to the mayor in the Central Anatolian Nevşehir province, adding they had discovered people had permanently lived in the underground city, unlike other cities which were mostly carved into rocks for temporary protection.
Hasan Ünver, the mayor of Nevşehir, where Cappadocia is located, said the new findings at the ancient underground city in the province would rewrite history.
"When the works are finalized the history of Cappadocia will be rewritten," said Ünver, adding the findings found during the excavations dated back as the Hittite era.
"We have reached significant discoveries; new long tunnels and spaces where people lived all together. Places where linseed oil was produced, chapels and tunnels combining various living spaces in the underground city were found," said Ünver.