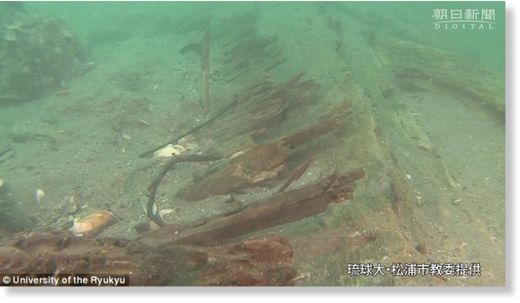 The Mongolian ship which was sent to invade Japan in the 13th Century had been decaying underwater for over 700 years.
Dispatched by Genghis Khan's grandson Kublai, it formed part of two massive armadas - made up of 4,000 ships and 140,000 men - tasked with invading the island and expanding the legendary Yuan Dynasty in 1274 and 1281.
But both fleets were destroyed by destructive typhoon winds which have gone down in Japanese history as 'kamikaze' - or the divine wind - which saved the country from foreign invasion.
It was found in a bay close to the city of Matsuura on the west coast of Kyushu island - and archaeologists believe it was taking shelter from the storm when it sunk.