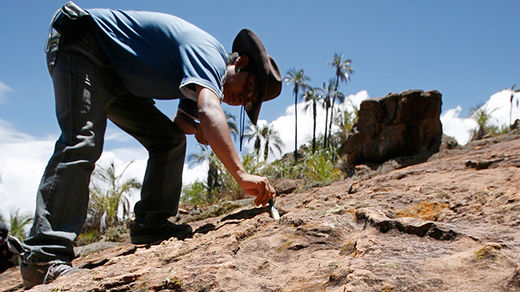 Hundreds of prints from extinct carnivores and herbivores likely to be 100 million years old have been unearthed in northeastern British Columbia, pressed into a surface spanning an area the size of three Canadian football fields, local media reported.
Many of the three-toed prints discovered near Williston Lake about 1,500km northeast of Vancouver reportedly resemble the Toronto Raptors logo.
"We're looking at a few hundred foot prints that were exposed when I visited the site. If it keeps up that density and we are able to peel back a bit of the surface and expand it by another 1,000 square meters we're likely to find there are thousands of foot prints," paleontologist Rich McCrea told
CBC News
.