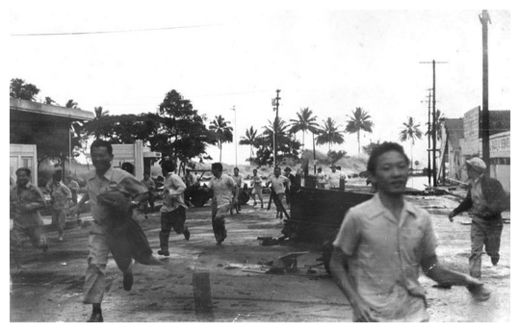 A powerful earthquake in Alaska sent towering waves up to 30 feet (9 meters) tall crashing down on Hawaii about 500 years ago, leaving behind fragments of coral, mollusk shells and coarse beach sand in a sinkhole located on the island of Kauai, new research finds.
The quake, likely a magnitude 9.0, sent the mighty waves toward Hawaii sometime between 1425 and 1665, the study found. It's possible that another large Alaskan earthquake could trigger a
comparable tsunami
on Hawaii's shores in the future, experts said.
The tsunami was at least three times the size of the damaging 1946 tsunami, which was driven by an 8.6-magnitude earthquake off the Aleutian Islands. Mammoth tsunamis, like the one described in the study, are rare, and likely happen once every thousand years.
There's a 0.1 percent chance it could happen in any given year, the same probability that northeastern Japan had for the 9.0-magnitude
2011 Tohoku earthquake
and related tsunami, said Gerald Fryer, a geophysicist at the pacific Tsunami Warning Center in Ewa Beach, Hawaii, who was not involved in the study.
Results of the study have already prompted Honolulu officials to
revise their tsunami evacuation maps
, Fryer said. The new maps, which will affect nearly 1 million people who live in Honolulu County, would include more than twice the area of evacuation in some areas, Fryer
said in a statement
. County officials hope to distribute the new maps by the end of 2014, Fryer said.