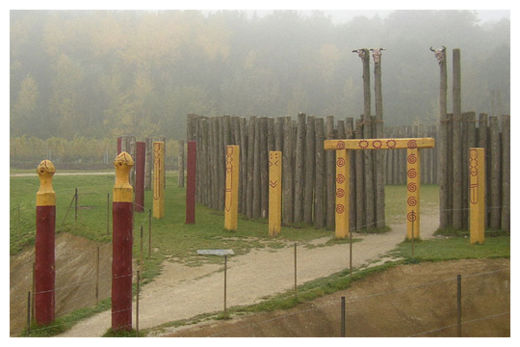 In a sensational find for Austrian archaeologists, aerial photographs taken two years ago on the southern outskirts of the Burgenland town of Rechnitz have revealed the existence of circular trenches dating back to the Neolithic Period.
The mysterious millennia-old sites are currently being surveyed by experts who believe they once served both as a giant calendar and a place for rituals. It appears that circa 5,000 BC there was a large circular area in a field on the southern outskirts of Rechnitz, surrounded by wooden poles. It was only after aerial photographs were taken of the district that remnants of an ancient trench system became visible.
Archaeologist Klaus Löcker told the ORF that the concentric circular trenches - some up to four metres deep - will now be made visible using magnetic measuring techniques.