The Shigir Idol is the world's oldest known wooden statue. Built in 9,000 BC, it bears a secret code which nobody has ever been able to decipher.
Even more startling is that it was written 7,000 years before writing was thought to have begun.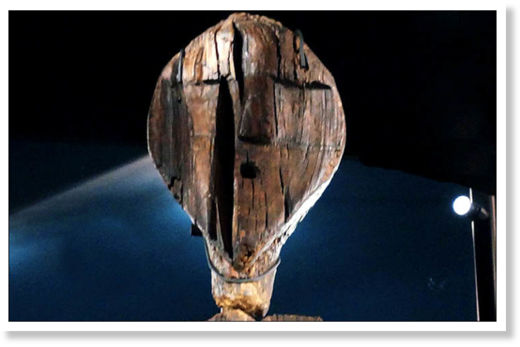 The Shigir Idol was found in a peat bog in Kirovgrad, Siberia in 1890, but has always remained something of a mystery. Earlier radiocarbon analysis suggested it was 9,500 years old, but now new technology has dated it as 1,500 older. German scientists described the results as "sensational".
The
Mail Online
reports that;
"Research was conducted in Mannheim, Germany, at one of the world's most advanced laboratories using Accelerated Mass Spectrometry, on seven minuscule wooden samples."
"The results were astonishing, as samples from inside parts of the idol showed its age as 11,000 calendar years, to the very beginning of the Holocene epoch."
Built at the end of the last Ice Age, it is some 5,000 years older than the pyramids and 6,500 years older than Stonehenge.
The
Siberian Times
quoted a spokesperson for the Sverdlovsk Regional History Museum, where it is on display, who said.
"This confirms that hunters and fishermen from Urals created works of art as developed and as monumental as ancient farmers of the Middle East".