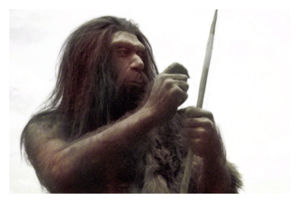 DNA from a man who lived 40,000 years ago in Romania reveals that up to 11 percent of his genome came from Neanderthals.
Because large segments of the individual's chromosomes are of Neanderthal origin, a Neanderthal was among the man's ancestors as recently as four generations back in his family tree, reports a study published in the latest issue of the journal
Nature
.
The finding reveals that some of the first members of our species who came to Europe interbred with the local Neanderthals.
To this day, individuals of European and Asian heritage retain Neanderthal DNA in their genomes, but whether or not Neanderthals went extinct or simply were absorbed into the modern human population remains a matter of definition, senior author Svante Pääbo told Discovery News.
"Some Neanderthals clearly became incorporated in modern human societies," said Pääbo, director of the Department of Evolutionary Genetics at the Max Planck Institute for Evolutionary Anthropology. "It is still unclear exactly how much of the complete Neanderthal genome exists today in people, but it seems to approach something like 40 percent."
"But, of course, the Neanderthals are clearly extinct in the sense that they do not exist as an independent, separate group since some 30,000 or 40,000 years."
David Reich from Harvard Medical School coordinated the population genetic analysis of the study, which was an international effort. At the center of the research were the remains of the man, named "Oase 1," unearthed at a cave system called Peștera cu Oase in Romania.
The researchers believe that the man derived from the same expansion out of Africa as other modern people, but was likely to have been part of an early "pioneer foray into Europe," ahead of other migrations that were to come later.
Under what conditions his relatives, and those of other early Neanderthal-human hybrids, interbred is a big question.