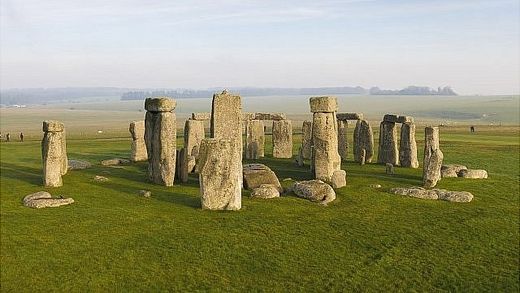 The giant bluestones of Stonehenge may have been chosen because of their acoustic properties, claim researchers.
A study shows rocks in the Preseli Hills, the Pembrokeshire source of part of the monument, have a sonic property.
Researcher Paul Devereux said: "It hasn't been considered until now that sound might have been a factor."
The study, by London's Royal College of Art, was to try and record what "Stone Age eyes and ears" would have heard and seen in a prehistoric landscape.
Since the 1920s, it has been known stones quarried in Mynydd Preseli were hauled 199 miles (320 km) to Wiltshire by its makers. But, trying to establish why has been more difficult.