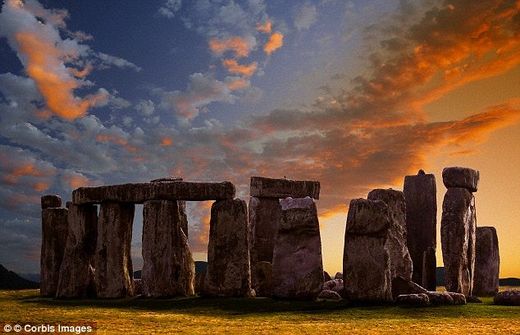 Humans have marvelled at the majesty of Stonehenge for thousands of years, but the famous landmark's original purpose has remained a mystery.
Now, a new technique has revealed
15 previously unknown Neolithic monuments around the mysterious monument in Wiltshire
.
And one archaeologist thinks they could provide evidence that
the stone circle was at the heart of a busy heathen processional route over 4,000 years ago
.
Archaeologist Vince Gaffney, of the University of Birmingham, is involved in the Stonehenge Hidden Landscapes Project - a four-year collaboration with the Ludwig Boltzmann Institute for Archaeological Prospection and Virtual Archaeology in Austria.
The team has conducted the first detailed underground survey of the area surrounding Stonehenge, covering around four square miles (6km), journalist Ed Caesar reported for
Smithsonian
.
They discovered evidence of 15 unknown and poorly-understood late Neolithic monuments,
including other henges, barrows, pits and ditches
, which could all harbour valuable information about the prehistoric site.