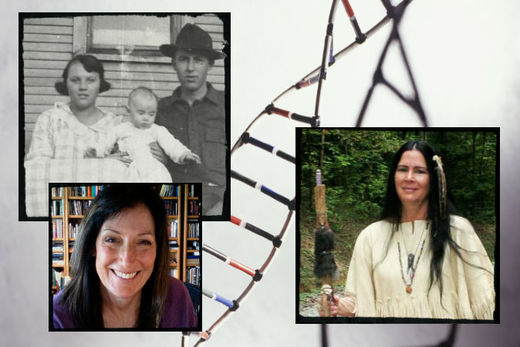 The universe is full of mysteries that challenge our current knowledge. In "Beyond Science"
Epoch Times
collects stories about these strange phenomena to stimulate the imagination and open up previously undreamed of possibilities. Are they true? You decide.
Geneticist Dr. Donald Yates has been studying Cherokee DNA, particularly genetic markers passed on only from a mother to her children, not passed on along paternal lines. Anomalies in Native American DNA are often dismissed as signs of racial admixture after colonization, the anomalies are not attributed to the origins of Native peoples.
Yates chose to focus on the maternal line to make it easier to filter out any colonial-era admixture. It was far more common for male colonists to mate with Native American women than it was for female colonists to mate with Native American men when the Old World first met the New.