Treasure trove of extinct prehistoric mammals including North American lion and American cheetah dating back 25,000 years found in cave.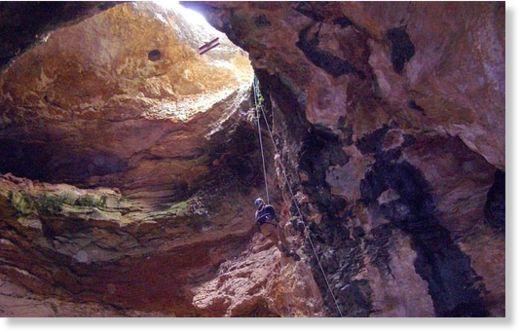 A treasure trove of hundreds of large Ice Age-era prehistoric mammals has been unexpectedly discovered in a cave in Wyoming.
The ancient sinkhole is believed to have opened up 25,000 years ago, trapping a large number of unsuspecting creatures who fell into it over the course of thousands of years and whose remains were preserved in the cool, dark conditions.
Many are large animals which became extinct tens of thousands of years ago, including the North American lion and American cheetah.
Smaller mammals have also been unearthed, such as fully preserved skeletons of tiny rodents best studied under a microscope.
The find in Natural Trap Cave, at the base of the Bighorn Mountains in northern Wyoming, had gone unexplored for more than 30 years, and scientists had no idea of the scale of the remains they would find when they began digging at the end of last month.