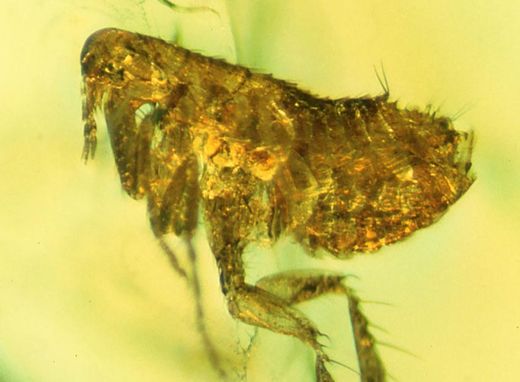 Closely related ancestors of the bacteria that cause the bubonic plague may be millions of years older than the 14th century, when the disease devastated Asia and killed more than half of Europe's population. And diseases like it, borne by insects, may have played a role in the mass extinctions of dinosaurs, a researcher says.
Dr. George Poinar Jr., an entomologist at Oregon State University in the United States has possibly identified a previously unknown strain of the plague bacteria. The fossilized bacteria are preserved on a flea encased in amber. If the bacteria do belong to the bubonic plague, then at 20 million years, they are the oldest known evidence for that disease.
Poinar, who specializes in specimens caught in amber, says if the fossilized bacteria are related to the plague's
Yersinia
pestis
bug, the disease predates the human race and traveled around much of the world.