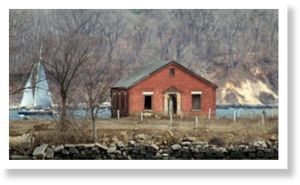 Most New Yorkers don't even know it exists. But a million forgotten souls are buried in mass graves dug by convicts on a tiny, forbidden island east of the Bronx.
Since 1869, still-born babies, the homeless, the poor and the unclaimed have been stacked one upon the other, three coffins deep, on Hart Island.
Corpses are interned in great, anonymous trenches. There are no tombstones. Small white posts in the ground mark each 150 adult bodies. A thousand children and infants are buried together per grave.