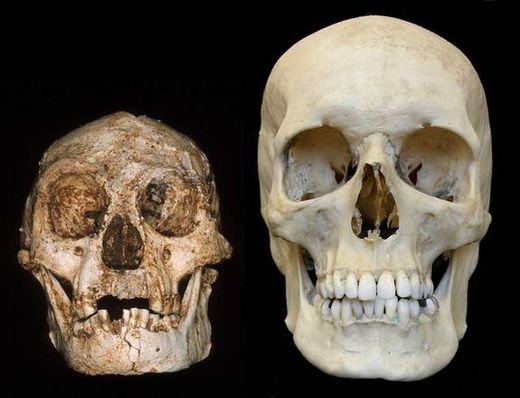 An ancient, 3-foot-tall (0.9 meters) human whose diminutive stature has earned it the nickname "hobbit" has puzzled evolutionary scientists since its little bones were discovered on the Indonesian island of Flores. Some have suggested the individual was a
Homo sapien
with some miniaturizing disorder.
Now, teeth from the hobbit suggest it belonged to a unique species rather than a modern human with a growth disorder. The new research also suggests
hobbits may share a direct ancestor with modern humans
.
The 18,000-year-old fossil remains of the hobbit were discovered in 2003. Since then, scientists have suggested that the hobbit, which had a brain about the size of a grapefruit, was a unique branch of the human lineage
Homo
, dubbed
Homo floresiensis
. However, other researchers have argued the hobbit was really a modern human with microcephaly, a condition that leads to an abnormally small head, a small body and some mental retardation.