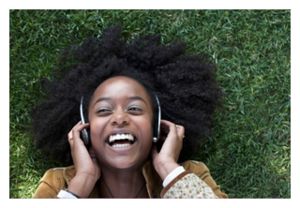 While previous studies have found that listening to music (especially classical music) has a positive impact on a person's cognitive ability and brain function, the molecular mechanisms responsible for these benefits had remained unclear -
until now.
Researchers from the Haartman Institute Department of Medical Genetics at the University of Helsinki in Finland, the University of the Arts' Sibelius Academy (a music institution) and the Aalto University Department of Information and Computer Science investigated the effect of a musical performance on the gene expression profiles of professional musicians.
"Several neuroscientific studies have demonstrated that the brains of professional musicians and non-musicians differ structurally and functionally and that musical training enhances cognition,"
the authors wrote in a recent edition of the journal
Scientific Reports
.
"However, the molecules and molecular mechanisms involved in music performance remain largely unexplored."
They investigated the effect that music has on the genome-wide peripheral blood transcriptome of professional musicians. The research team analyzed the gene expression profiles of members of a professional orchestra (
Tapiola Sinfonietta
) and the Sibelius-Academy after a two-hour long concert performance, and then again following a "music-free" control session.