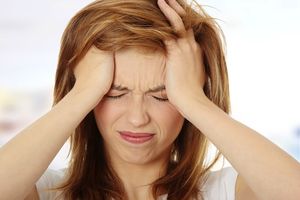 "I don't believe in anything. That's my cardinal rule. I do it for my mental health. If I believe in God, then I start talking to God and God starts talking to me. As soon as I start believing in something, then it talks to me. So, I don't believe in anything."
Sara, whose name we changed to protect her identity, was diagnosed with schizophrenia at age 19 during her senior year at New York University. She had not experienced any trauma as a child - no abuse, no bouts of depression, nothing that would raise any red flags. She led a more or less happy life. But in high school she experimented with drugs, and upon travelling abroad around the same time, she experienced intense culture shock.
This series of events may have been Sara's personalized recipe for mental illness, cooked up with all the flavors of her unique position in life, her temperament, and her family's history. Her mind became a prison; she felt as though people were constantly laughing at her. She could no longer distinguish fantasy from reality. She assumed she wouldn't go back to school.