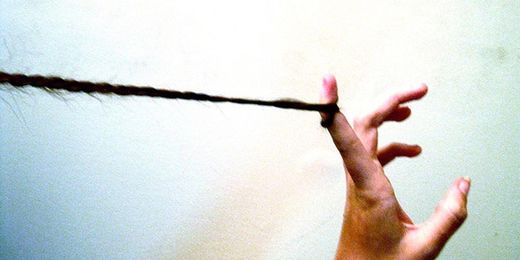 Many people look upon plucking the hair on their eyebrows or other body parts as a painful step of their grooming regimen. But some others have to fight the urge to do so. Their compulsive hair plucking sometimes leads to upsetting consequences. And scientists are still trying to untangle the reasons behind this condition, called trichotillomania.
The effects of trichotillomania have been written of
since
Hippocrates, but the condition didn't get a clinical definition until French dermatologist Francois Hallopeau recognized it in 1889. People with trichotillomania feel compelled to tug hair from their head, brows and eyelashes, or other areas. A subset of affected people also eat the hairs, which can build up into hairballs, causing gastrointestinal problems.
Estimates
suggest the condition affects up to 4 percent of the population (or about 12 million in the United States), and women are
four times
more likely to be affected. Symptoms usually begin before age 17 and could last for years.