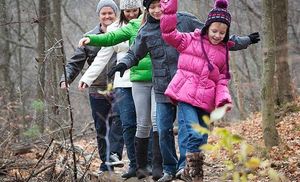 It's well-known that
when we're in a good mood, our style of walking tends to reflect how we feel
: we bounce along, shoulders back, swinging our arms in style.
Sometimes, just from our gait, it's more obvious to other people how we feel than to ourselves.
Now, a new study finds that
it also works the other way around
: people who imitate a happy style of walking, even without realising it, find themselves feeling happier (
Michalak et al., 2015
).