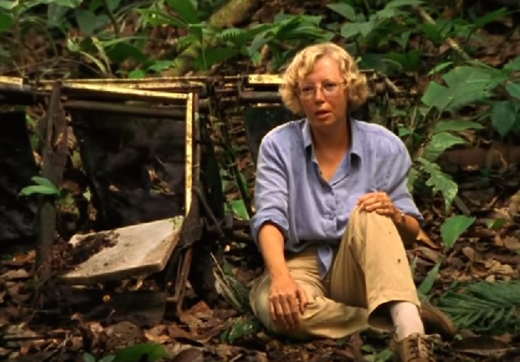 Juliane Koepcke was 17 years old on Christmas Eve 1971, when the plane supposed to fly her and 91 other passengers from Lima, Peru, to Pucallpa, Peru, was struck by lightning and exploded in the air.
Everyone on board died that night except for Koepcke, who was believed to be dead before she reappeared after trekking through the jungle for 11 days.
In a 2010 interview with
Vice News
and a 2000
German documentary
about her story, Koepcke goes over what happened during those days that changed her life.
Seat 19F
Koepcke and her mother boarded a plane to Pucallpa on Christmas Eve 1971 to celebrate Christmas with her father in an outpost in the middle of the Amazon forest where her parents both worked. While they were happy to catch the flight out before Christmas, mixed feelings about the airline's bad reputation — two planes had crashed recently — plagued them as well.