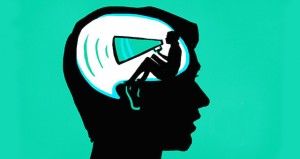 When you reflect on your life, do you sometimes lament the choices you've made, directions you took or didn't take, and wonder what could have been? You may find that you've achieved success in one or more areas of life, yet feel like you have fallen short in others. You might ask if your life is really going as planned?
But do you ever ask yourself if the plan was even really
yours
to begin with?
If it wasn't yours, what got in the way of living the life you wanted to live?
Have you stopped to think about what you believe and how it has impacted who you are and what you have become? If you take a minute to reflect on the path you've taken so far, can you say it was aligned with what you really wanted for yourself?
If you weren't listening to your own heart-felt desires and aspirations, what were you listening to? Whose voice was in your head that made you choose a certain direction in life? Was it your parents, caretakers, family,
religion
, other authority figures, friends, peers, media and entertainment personalities, advertisers, the Internet?