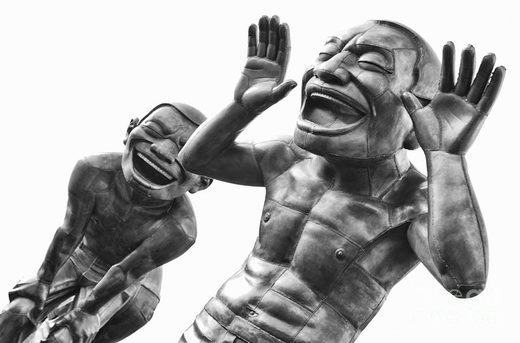 "Laughter is part of the human survival kit." - Comedian David Nathan
Whether its Larry, Mo and Curly that tickle your funny bone or watching George Carlin,
Amy Shumer
, and Chris Rock standup on Youtube, there's nothing like a fit of laughter to make this crazy world better - but there's more. Your body, mind, and heart will benefit from that giggle-fit, too. Here are ten reasons to laugh however you may - fart jokes are
not
out of the question:
Laughter Cures Illness
Faster
. Hunter Campbell, M.D., the American physician whose life inspired the 1998 movie
Patch Adams
, took laughter therapy to a new level. He opened a
free, full-scale hospital that actually used laughter as medicine
, and it worked! It relieved tension and the fight or flight response of his patients, many of whom were in constant pain. If laughter can do that for patients in a hospital what do you think it can do for you?