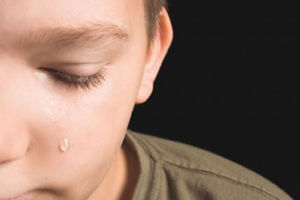 Children who are spanked are more likely to be aggressive toward other children and adults. Over the long term they tend to be more difficult and noncompliant, have various behavior problems, can develop anxiety disorders or depression, and later develop antisocial behavior. They are more at risk to be involved in intimate partner violence, and they are at risk to become child abusers. A new study based on real-time audio recordings of parents practicing corporal punishment discovered that spanking was far more common than parents admit, that children were hit for trivial misdeeds and that children then misbehaved within 10 minutes of being punished.
Experts in the mental health of children have always emphasized that displays of physical aggression typically leads to behavioral problems. Children universally seek to understand their world through the love and nurturing comfort of care-givers,
not physical pain by consequence of misbehaving
.