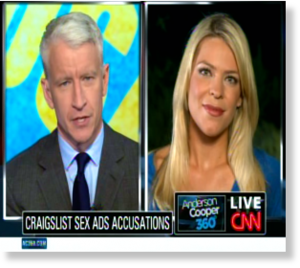 I invite you to take a step back and clear your mind of decades of false propaganda. Governments worldwide lied to us about the medicinal benefits of marijuana. The public has also been misled about psychedelics.
These non-addictive substances- MDMA, ayahuasca, ibogaine, psilocybin mushrooms, peyote, and many more- are proven to rapidly and effectively help people heal from trauma, PTSD, anxiety, addiction and depression.
Psychedelics saved my life.
My Experience with Anxiety and PTSD Symptoms
I was drawn to journalism at a young age by the desire to provide a voice for the 'little guy'. For nearly a decade working as a CNN investigative correspondent and independent journalist, I became a mouthpiece for the
oppressed
,
victimized
and
marginalized
. My
path of submersion journalism
brought me closest to the plight of my sources, by living the story to get a true understanding of what was happening.
After several years of reporting, I realized an unfortunate consequence of my style- I had immersed myself too deeply in the trauma and suffering of the people I'd interviewed. I began to have trouble sleeping as their faces appeared in my darkest dreams. I spent too long absorbed in a world of despair and my inability to deflect it allowed the trauma of others to settle inside my mind and being. Combine that with several violent experiences while working in the field and I was at my worst. A life reporting on the edge had led me to the brink of my own sanity.
Because I could not find a way to process my anguish, it grew into a monster, manifesting itself into a constant state of anxiety, short-term memory loss, sleeplessness, and hyper arousal. The heart palpitations made me feel like I was knocking on death's door.