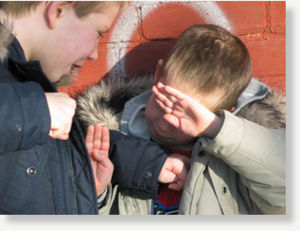 The severe effect on adult mental health of an experience suffered by one in five children.
Bullying as a child has a worse effect on adult mental health than parental abuse, new research shows.
The study, published in
The Lancet Psychiatry
found very severe outcomes for bullied children
(
Lereya et al., 2015
).
Professor Dieter Wolke from Warwick's Department of Psychology and Warwick Medical School, who led the research, said:
"The mental health outcomes we were looking for included anxiety, depression or suicidal tendencies.

Our results showed those who were bullied were more likely to suffer from mental health problems than those who were maltreated.

Being both bullied and maltreated also increased the risk of overall mental health problems, anxiety and depression in both groups."
While both abuse and bullying are known to cause mental health problems later on, this is the first study to compare them.