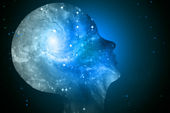 A growing number of scientists are calling for a shift in scientific methods to acknowledge phenomena commonly experienced but difficult to study according to conventional methods.
Here's a look at some insights from scientists who explore paranormal phenomena or matters related to human consciousness. They discuss how science can move forward.
Dr. Gary Schwartz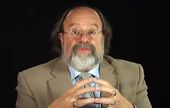 Dr. Gary Schwartz received his doctorate from Harvard, taught psychiatry and psychology at Yale, and is now a professor at the University of Arizona. He has studied individuals who say they are able to predict the future.
"If you're going to test someone who claims to do extraordinary things, it's essential that you design the experiment to be as close as possible to what they actually do," said Dr. Schwartz on his website." And if you don't design an experiment around their actual skills, you can end up asking people to do things that they actually can't do or that don't really represent what they do."
Schwartz tailors the tests specifically to the individual abilities instead of imposing a cookie-cutter test of precognition. Not everyone who can predict the future can predict it in the same way, he says. He has found people he considers "the real deal."
Dr. Bernard Beitman
Dr. Bernard Beitman, a psychiatrist at the University of Virginia, proposes the establishment of a transdisciplinary study called "Coincidence Studies."
He wrote in a
2011 paper
: "One of the biggest challenges in the development of the new discipline of Coincidence Studies is providing a systematic place in scientific research for subjectivity and for human consciousness. Meaningful coincidences depend upon the mind of the observer. The question of how to develop methods and an accompanying technical language that includes and respects the subjective element built into the fabric of coincidence needs to be answered."