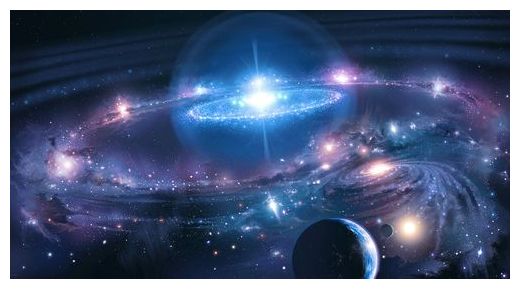 One way to think of the Universe is like a grand resonating drum, reverberating in the field of consciousness. Like a cave that responds to sound waves with an echo, the universe actually responds to thoughts and intentions as well as actions. It's important to realize that more than just echoing these back to you in the precise form you sent them, the Universe
collaborates with you
.
Open Your Eyes And Expand Your Vision
As your partner in the projects you want to realize, the experiences you want to attract and the goals you want to achieve, the Universe may have different options or interpretations to offer which could differ from what you expect. This is why it is necessary to be open minded and trust in this process. In fact, it can help to consider,
what if the Universe has plans for me that are even better than the ones I can imagine
? You'll never find out unless you can let go of some of that control and expand your vision.
Many people have a narrow view when it comes to their goals and desires, keeping a tight grip on their initial vision: "My future job/partner/project must look
exactly
like X, or I will not accept. I met this expectation of myself."