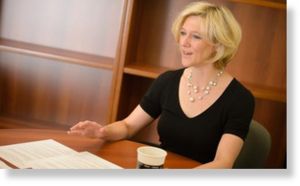 Young adult women who read "Fifty Shades of Grey" are more likely than nonreaders to exhibit signs of eating disorders and have a verbally abusive partner
, finds a new study led by a Michigan State University researcher.
Further, women who read all three books in the blockbuster "Fifty Shades" erotic romance series are at increased risk of engaging in binge drinking and having multiple sex partners.
All are known risks associated with being in an abusive relationship, much like the lead character, Anastasia, is in "Fifty Shades," said Amy Bonomi, the study's lead investigator. And while the study did not distinguish whether women experienced the health behaviors before or after reading the books, it's a potential problem either way, she said.
"If women experienced adverse health behaviors such as disordered eating first, reading 'Fifty Shades' might reaffirm those experiences and potentially aggravate related trauma," said Bonomi, chairperson and professor in MSU's Department of Human Development and Family Studies.
"Likewise, if they read 'Fifty Shades' before experiencing the health behaviors seen in our study, it's possible the books influenced the onset of these behaviors."