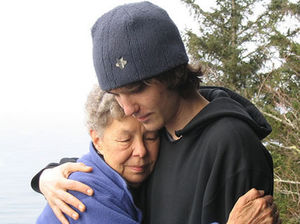 Hugs make you feel good for a reason and it's not just the loving embrace that gives us that warm feeling in our hearts. It's much more.
It affects the entire body to such an extent that many scientists claim it is equivalent to the effect of many different drugs operating on the body simultaneously.
Even seemingly trivial instances of interpersonal touch can help people deal with their emotions with clarity and more effectively.
1. REDUCE WORRY OF MORTALITY
In a study on fears and self-esteem, research published in the journal
Psychological Science
revealed that hugs and touch significantly reduce worry of mortality. The studies found that hugging — even if it was just an inanimate object like a teddy bear —
helps soothe individuals'
existential fears
.
"Interpersonal touch is such a powerful mechanism that even objects that simulate touch by another person may help to instill in people a sense of existential significance," lead researcher Sander Koole
wrote in the study
.