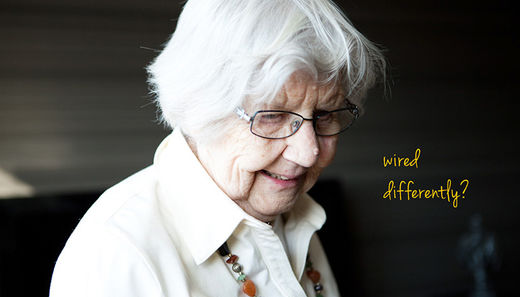 Researchers are trying to figure out why the brains of some older adults look 30 years younger than their peers.
While these so-called cognitively elite "SuperAgers" may be 80 or more years old, they have memories as sharp as those decades younger. SuperAgers were first identified in 2007 by scientists at Northwestern University's Cognitive Neurology and Alzheimer's Disease Center.
3 big differences
A new study published in the
Journal of Neuroscience
is the first to quantify brain differences of SuperAgers compared to normal older people.
Their unusual brain signature has three common components when compared with normal persons of similar ages:
thicker region of the cortex
significantly fewer tangles (a primary marker of Alzheimer's disease)
whopping supply of a specific neuron - von Economo - linked to higher social intelligence