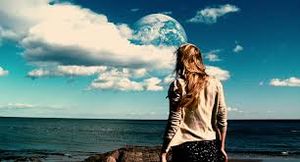 "The thing about people who are truly and malignantly crazy: their real genius is for making the people around them think they themselves are crazy. In military science this is called Psy-Ops, for your info." - David Foster Wallace, Infinite Jest
When we utilize critical thinking and question whether what society tells us is true or not, we are called "paranoid." When a major tragedy strikes, we are conditioned to automatically accept what authority figures and the media tell us without question, lest we wish to be cast into the tainted demographic of society known as
"conspiracy theorists"
- basically, a manipulation of the term
free-thinkers,
insinuating a person's open mind is instead a psychologically deranged prison. When we feel sad, we put on brave faces like we were taught to do; and we certainly do not let others see us "break" down, as to do so would be socially unacceptable. We fail to realize this, in reality, is the very definition of weakness.
The truly brave thing to do would be to embrace and listen to our feelings, otherwise known as embracing our innate human nature. Rarely do we consider that by repeatedly denying ourselves the opportunity to "break" down and feel our emotions in their entirety, we are simultaneously sealing our fate to break down on a chronic basis in the future, as the accumulated negative energies within us from our repressed emotions will eventually reach full capacity and burst.