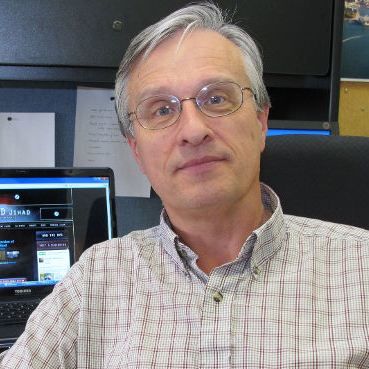 New research out of Queen's University could give
insight into what terrorists are thinking
. Professor David Skillicorn (School of Computing) analyzed language used in two jihadist magazines to
gain intelligence about terrorist strategy
.
He examined the language used in Inspire, an online magazine reportedly published by al-Qaida in the Arabian Peninsula, which aims to increase the availability of their message, and the Islamic State News published by ISIS. Inspire has attracted attention because of its goal of attracting lone-wolf attacks in Western countries.
"The payoff from understanding how this all works is that
intelligence
and law enforcement analysts can get
insight into what the 'bad guys' are doing
from the speeches and documents that they produce, often for other purposes," says Dr. Skillicorn. "And because so much of it is impossible to manipulate because it's subconscious, it provides unfiltered insights."
Dr. Skillicorn's research focuses on reverse engineering language to get access to the
mental state that generated it
. This latest paper is one in a series exploring how mental state affects language (e.g. influence in elections, deception in legal proceedings, and fraud in financial statements), and how language reveals
mental state
(e.g. jihadist language in Islamist forums).