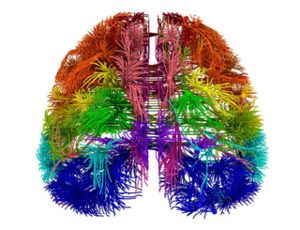 Scientists have generated the first detailed pictures of the intricate events in the womb that result in the formation of the human brain. The study could prove to be a decisive breakthrough in understanding the many cognitive disorders thought to be triggered before birth - from autism to schizophrenia.
The researchers believe that the findings could one day lead to a "blueprint for building the human brain" based on knowing the precise sequence of genes that are selectively switched on and off in different parts of the embryonic organ during the critical stages of development in the womb.
Researchers at the Allen Institute for Brain Science in Seattle, funded by the Microsoft billionaire Paul Allen, analysed the brains of four human foetuses between 15 and 21 weeks to build up the first atlas of the developing brain based on differences in gene activities - a so-called "transcriptome".
The work is part of a much wider body of research aimed at a fundamental understanding of the brain, which is often described as the most complex structure in the known universe. Last month, President Obama announced the doubling of US Government funding on his brain initiative - from $100 million to $200 million.
Other approaches in the Obama initiative include the construction of intricate wiring diagrams of how the 100 billion nerve cells of the brain communicate with one another by sending electrical signals down physical connections, known as "connectomes".
Senior scientists believe that these revolutionary new techniques for studying the brain could transform our knowledge of how the brain works and so lead to radical new forms of prevention or treatment for the many psychological and developmental disorders that have so far defied medicine.