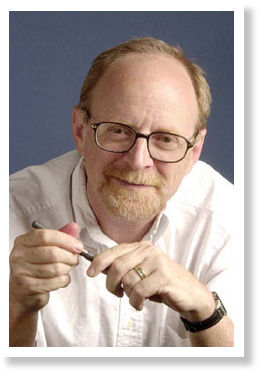 For nearly 20 years, Dr. James W. Pennebaker has been giving people an assignment:
write down your deepest feelings about an emotional upheaval in your life for 15 or 20 minutes a day for four consecutive days
. Many of those who followed his simple instructions have found their immune systems strengthened. Others have seen their grades improved. Sometimes entire lives have changed.
Pennebaker, a professor in the Department of Psychology at The University of Texas at Austin and author of several books, including
Opening Up
and
Writing to Heal,
is a pioneer in the study of using expressive writing as a route to healing. His research has shown that
short-term focused writing can have a beneficial effect on everyone from those dealing with a terminal illness to victims of violent crime to college students facing first-year transitions.
"When people are given the opportunity to write about emotional upheavals, they often experience improved health," Pennebaker says. "They go to the doctor less. They have changes in immune function. If they are first-year college students, their grades tend to go up. People will tell us months afterward that it's been a very beneficial experience for them."
In his early research Pennebaker was interested in how people who have powerful secrets are more prone to a variety of health problems. If you could find a way for people to share those secrets, would their health problems improve?