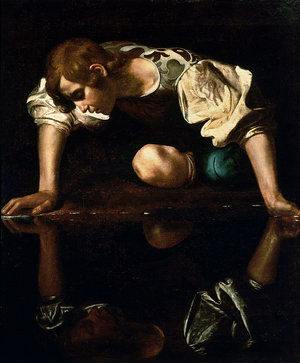 We seem to be living in a more and more narcissistic culture. And evidence from numerous sources suggest that self-centeredness and narcissism are at an all-time high.
Research by Professor Jean Twenge at San Diego State among others have demonstrated that our culture has become more and more interested in themselves and less and less interested in others.
Furthermore, our Hollywood celebrities, sports stars, and politicians seem to be putting on an effective and ongoing clinic on how to be completely self focused. The frequent narcissistic comments of so many people in the daily news (including presidential candidates) are really quite breathtaking. Selfie and Facebook culture provides venues for additional reinforcement of self-focus.
One of the unintended consequences of our increasingly narcissistic culture is the lack of interest in others, the common good, and quite possibly romance as well.
After all, if you are so self-centered and focused on your own needs and desires to the exclusion of others how can you possibly negotiate the important give and take that goes with any healthy loving relationship? How can a narcissist maintain interest and concern for anyone else and to do so in a sustainable way? We know that traditional dating culture among youth is much less common than it used to be while casual hook-ups are much more commonplace. The widespread use of and rise in online pornography also fits this more self-centered approach to sexual and lack of relationship behavior.
Therefore, as our culture and community gets more narcissistic where egoism rules the day, the ability and interest to engage in collaborative, loving, giving, and sometimes selfless intimate relationships become more and more challenging to negotiate and sustain.