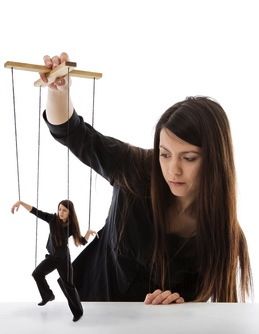 For me, one of the hardest facets of stress is relinquishing control. And though there is control in how I personally react and choose to respond to circumstances, there's also a feeling of helplessness; a feeling that control is not completely present.
I don't have complete control over genuine and natural shifts in relationships — the progression of people growing apart. New perceptions affect awareness; they affect how connections are conceived.
I don't have complete control of the past, and all the baggage that comprises such chapters.
I don't have complete control over nodules in my thyroid that may or may not get bigger; that may or may not require a biopsy or further treatment.
I don't have complete control over a competitive job market or a profession that may not lend itself to a stable, sufficient income.
From an evolutionary standpoint, the desire for a sense of control is a profound psychological need.
"If we are in control of our environment, then we have a far better chance of survival," an
article
on changingminds.org stated. "Our deep subconscious mind thus gives us strong biochemical prods when we face some kind of danger (such as the fight-or-flight reaction)."
Interesting. Though life is renowned for unpredictability, individuals crave a sense of control. Some factors, though, are simply uncontrollable.