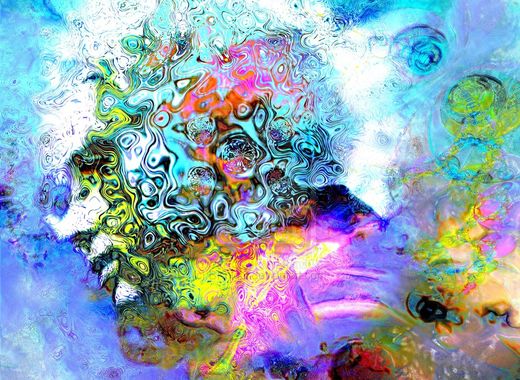 What does being creative mean to you? Is it about finding the time to sit down with a sketchbook and draw your latest imaginings? Are you the kind who plays an instrument in a jam band on weekends? Or do you spend your spare hours immersed in the theater scene? However you define "creativity," there's no denying the fact that being creative adds spice to our lives — plus, if you actively
make the time to pursue creative ventures
, you may find that your own personal happiness will grow.
Fostering your creative side both gives you a cathartic outlet and an escape from the tedium of everyday life, and now science is proving that it can help boost your mood, too.
This isn't saying that you have to be an
artist
, per se. It doesn't matter if you were born without perfect pitch or unable to draw anything more than stick figures. Instead, being creative is something that comes instinctively to all of us — you just have to determine what your channel is. And as extra good news, you also don't need to be constantly sad or depressed to tap into your creative side — it seems that just as creativity breeds happiness, so do happier people become more creative. It's a self-fulfilling cycle that can go a long way towards helping you find satisfaction in your personal and professional life.
Let's take a look at how creativity at work and play makes you a happier individual, and just what science is saying about it.