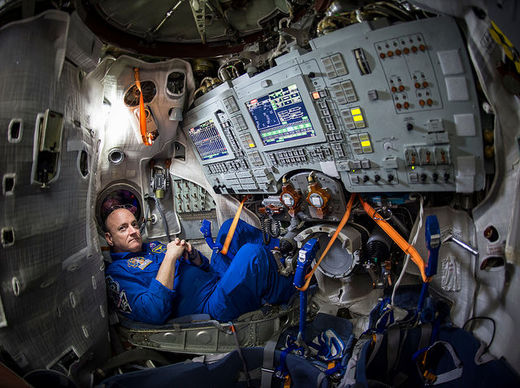 On March 27, NASA astronaut Scott Kelly and Russian Cosmonaut Mikhail Kornienko were
launched into space
, embarking on a mission at the International Space Station that will assess how a year in zero-gravity affects the human body. Scientists have already established that spending four to six months — the average duration of these expeditions — can cause changes in the eyes, muscle atrophy, and loss of
bone density
, but what else happens? How does a year isolated in space affect their behavior, their psychology, when cabin fever easily strikes some of us who voluntarily spend a weekend at home?
No human has ever spent a year in space, and because of that, the answer to those questions is still forthcoming. Both Kelly and
Kornienko
have each spent about six months on their own space missions and returned psychologically unscathed, qualifying them to go on this year-long journey. To become qualified, however, both astronauts were required to undergo rigorous — and somewhat mysterious — mental health training, building on the their innate, strong psychological foundation.