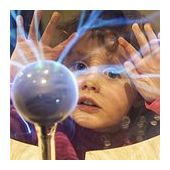 Being curious fires up the brain's reward circuits, enhancing your ability to learn, MRI scans reveal.
The finding, reported in the journal
Neuron
, provides the first scientific evidence to help explain why it is easier learn about something that you're interested in, than if you're bored stiff.
Importantly, it seems that the enhanced learning ability is not limited to the thing that excites your curiosity: the curious state enables you to better learn about unrelated things too, says study co-author Professor Charan Ranganath of the
University of California, Davis
.
"Our results suggest that when people are in a state of curiosity it induces a motivational state and that actually helps you suck in other information as well," he says.
The researchers say their findings could point to ways to enhance learning in the classroom and may help understand memory problems in elderly people.
The study looked at 19 university students aged between 18 and 31. The students were asked trivia questions. When they didn't know the answer, they were asked to rate how curious they were about the answer on a scale from 1 to 6.