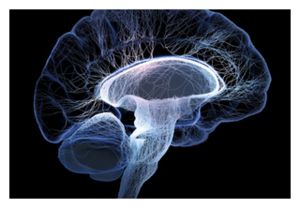 Researchers from the Harvard School of Medicine and the University at Buffalo School of Medicine and Biomedical Sciences have discovered a region of the brain responsible for causing people to fall into a deep sleep.
This slumber-promoting circuit, which is located deep in the primitive brainstem, is only the second such "sleep node" ever discovered in the brains of mammals, the study authors said. In research published online last month in
Nature Neuroscience
, they explain how this region is not only capable of but also necessary for producing what is known as slow wave sleep (SWS) in humans.
By using genetically targeted activation and optogenetically based mapping to examine the brain's circuitry, the researchers found that half of all sleep-promoting activity originates from a region of the brainstem known as the parafacial zone (PZ). The brainstem is a primordial part of the brain and is responsible for regulating the basic functions necessary for survival, including breathing, body temperature, blood pressure and heart rate.
"The close association of a sleep center with other regions that are critical for life highlights the evolutionary importance of sleep in the brain,"
said Caroline E. Bass
, assistant professor of Pharmacology and Toxicology in the University of Buffalo School of Medicine and Biomedical Sciences and a co-author on the recently-published paper.