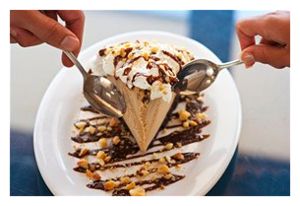 Our sense of fairness evolved in order to support long-term co-operation, a new analysis suggests.
The hypothesis comes from a review of primate behaviour data, published today in the journal
Science
.
"This is the first paper to put forth an evolutionary hypothesis for fairness based on experimental data from animals," says evolutionary biologist Dr Sarah Brosnan of
Georgia State University
.
For humans, fairness is a social ideal but Brosnan and colleagues were interested in whether fairness evolved in animals.
It's hard to test whether animals sense fairness, says Brosnan, but you can test animals' response to getting less than someone else.
In a study published in 2003, Brosnan and colleagues found a monkey given a cucumber as a reward for performing a task protested by hurling the cucumber back at the researcher if they saw their partner getting a more highly prized grape as a reward.
"They were perfectly happy to eat the cucumber as long as their partner was getting cucumber, but when the partner started getting grapes they started throwing out their cucumbers," says Brosnan.