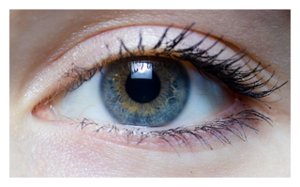 People make snap judgments — a quality wired into the eye and brain. Studies show that first impressions are quick to form and hard to change.
People are capable of making judgments faster than a blink of an eye — and researchers have found looks matter. This goes beyond physical attractiveness. People make judgments on nonvisual choices like picking a bottle of wine or a political candidate.
People make snap judgments about whether a person is competent, trustworthy, or fit for a job or second date. They aren't trying to act like snobs, but people are hard-wired to interpret visual information at amazing speed.
Dr. Mary Potter at the Massachusetts Institute of Technology
found
that research participants could see and interpret images in only 80 milliseconds, which is much faster than previously believed. People can see and make judgments roughly four times faster than a blink of an eye, which takes 300 to 400 milliseconds.
This makes the eye and brain connection especially effective at looking at something and almost instantly recognizing it. A longer look doesn't seem to change people's original impressions. Princeton researchers Janine Todorov and Alexander Willis asked participants to make quick judgments on 66 faces.
They
results published
in
Psychological Science
found that when participants were allowed to take longer to make an evaluation, they didn't change their minds. Instead, their confidence with the original impression increased.