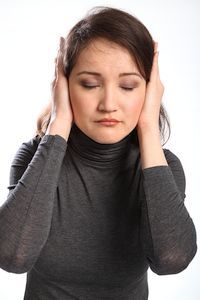 Regardless of whether you struggle with anxiety, you probably avoid all sorts of things. We all do. These can include painful feelings; difficult conversations; bills and big projects; or situations where we might be judged or rejected.
We avoid these things for all sorts of reasons, according to Melanie A. Greenberg, Ph.D, a clinical psychologist in Marin County, Calif., who specializes in managing stress, mood and relationships. It can be because we're scared or anxious; because we don't feel competent or don't know where to start; or because the problem feels too big.
It's an unconscious habit that worked in childhood when we didn't have the skills or power to change the situation, Greenberg said. (For instance, as a teen you hung out with your friends instead of trying to set limits at home with a critical parent, she said.)
However,
when we avoid something today, we don't give ourselves the opportunity to learn new skills or solve problems
,
Greenberg
said.
We don't learn that we can tolerate discomfort, said
Sheri Van Dijk
, MSW, a psychotherapist in Sharon, Ontario, Canada. We "train our brain that this is something we
should
be fearful of ... and that we are [incapable] of getting through the difficult situation."