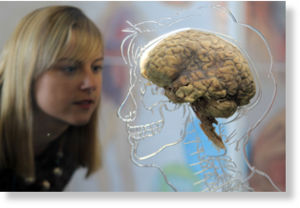 People suffering from mental disorders such as schizophrenia appear to have a higher rate of left-handedness than the general population, according to a
new study
.
About 10 percent of people are left-handed. But the results of this study found that 40 percent of people suffering from psychotic disorders were left-handed.
The authors admit the survey size was small, only 107 people who were being treated for psychological problems.
But the numbers are still significant, say the researchers.
"Our results show a strikingly higher prevalence of left-handedness among patients presenting with psychotic disorders such as schizophrenia and schizoaffective disorder, compared to patients presenting for mood symptoms such as depression or bipolar disorder," wrote the researcers.