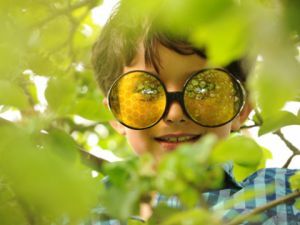 Our children are spending 20 hours a week staring at screens, writes Sandra Thompson. High time to get them outside with the mud, bugs, flowers and slime ...
With children spending an average of almost 14 hours a week in front of the television and six hours in front of their computers, any effort to get them outside and closer to nature must surely be encouraged.
Not only is immersion in nature it crucial to mental, physical and emotional development, it ensures that our children feel connected to the natural world - and increases the likelihood of future generations wanting to protect our habitats and wildlife.