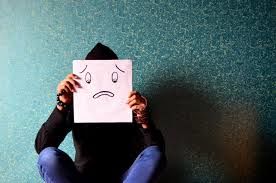 "The surface of the psychopath... shows up as equal to or better than normal and gives no hint at all of a disorder within. Nothing about him suggests oddness, inadequacy, or moral frailty,"
psychiatrist Hervey M. Cleckley wrote in his 1941 seminal work,
The Mask of Sanity
.
Psychopathy is a personality disorder characterized by impulsivity, manipulative behavior, and a lack of empathy, fear and remorse. However, new psychology research suggests that while psychopathic individuals don't feel these emotions as strongly as others,
they can do a better job of pretending to display them than the average person.

Comment: A true psychopath won't feel empathy or remorse at all - that's what makes them psychopaths.