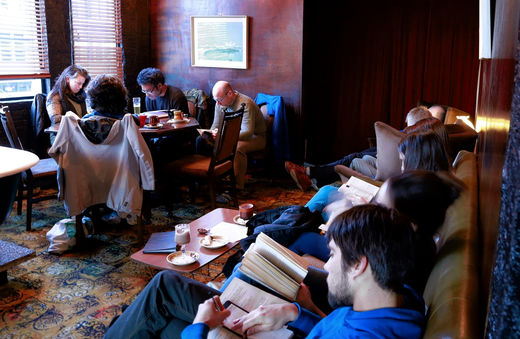 At Least 30 Minutes of Uninterrupted Reading With a Book or E-Book Helps
Once a week, members of a Wellington, New Zealand, book club arrive at a cafe, grab a drink and shut off their cellphones. Then they sink into cozy chairs and read in silence for an hour.
The point of the club isn't to talk about literature, but to get away from pinging electronic devices and read, uninterrupted. The group calls itself the Slow Reading Club, and it is at the forefront of a movement populated by frazzled book lovers who miss old-school reading.
Slow reading advocates seek a return to the focused reading habits of years gone by, before Google, smartphones and social media started fracturing our time and attention spans. Many of its advocates say they embraced the concept after realizing they couldn't make it through a book anymore.
Slow readers list numerous benefits to a regular reading habit, saying it improves their ability to concentrate, reduces stress levels and deepens their ability to think, listen and empathize. The movement echoes a resurgence in other old-fashioned, time-consuming pursuits that offset the ever-faster pace of life, such as cooking the "slow-food" way or knitting by hand.