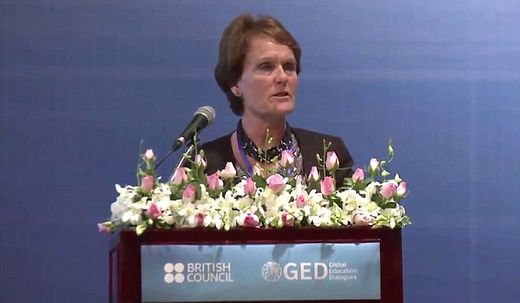 * Neuroscience expert Gina Rippon said there is no scientific evidence to prove male and female brains are wired differently
* Giving children gender-specific toys 'changes the way our brains are wired'
* She thinks women are better at multitasking as society requires them to be
A neuroscientist has claimed the expression 'Men are from Mars and women are from Venus' has no scientific grounding, and that instead our brains are changed by the roles society forces us to play.
According to Gina Rippon, a professor at Ashton University in Birmingham, stereotypes - such as women's supposed inability to read maps, or the idea men are bad at multitasking -
have no links to science.
Instead of being wired in different ways, Professor Rippon said that men and women are
only dissimilar because the world we live in encourages gender role-playing.