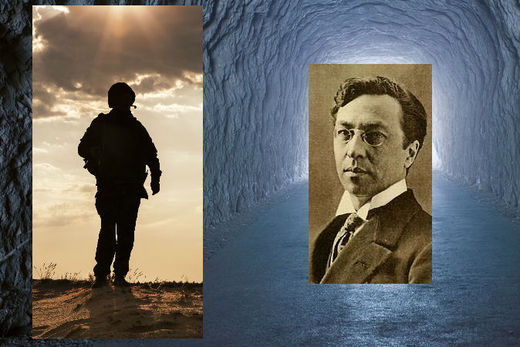 The universe is full of mysteries that challenge our current knowledge. In "Beyond Science" Epoch Times collects stories about these strange phenomena to stimulate the imagination and open up previously undreamed of possibilities. Are they true? You decide.
David Paladin's true story is one so full of hardship, perseverance, and metaphysical mystery, that it has captured the imagination of many over the past 70 years.
"Have you ever heard a story so powerful that it reverberated loudly through your interior landscape? Or it stopped you cold in your tracks and made you think - hard - about your life? I did in 1994, and it's still with me today,"
wrote Adele Ryan McDowell, Ph.D.
, in a Selfgrowth.com post, referring to Paladin's story told to her by author Caroline Myss. "For weeks and weeks after attending a professional conference where I first heard this story, I told everyone I encountered this tale. And I mean everyone."