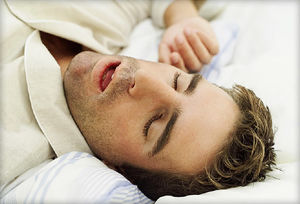 Sleep apnea may affect your ability to form new spatial memories, such as remembering where you parked your car, new research led by NYU Langone Medical Center sleep specialists suggests.
The study, published online Oct. 29 in
Journal of Neuroscience
, demonstrates through the playing of a specific video game that disruption of rapid eye movement (REM) sleep as a consequence of sleep apnea impairs spatial memory in humans even when other sleep stages are intact.
Spatial memory is utilized for everyday tasks, such as remembering the location of a favorite restaurant, remembering how to get home even if you are required to take a detour from your typical route, or remembering where you left an item in your house. This type of memory is particularly affected in Alzheimer disease, and often is the root cause of why afflicted individuals are often found wandering lost by caregivers.