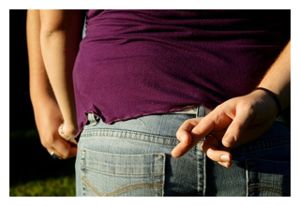 Scientists say they have found the first evidence to back theories that people fall into two broad categories -- promiscuity or faithfulness -- when it comes to sex.
Why humans seem to be an exception among mammals on the matter of sexual relationships has long been a puzzle.
Other mammalian species are emphatically polygamous or monogamous as a group.
But as everyone knows anecdotally,
Homo sapiens
do not fall into one neat category or the other.
Everyone knows of couples that are sexually faithful, but also of those that are not.
What has been lacking are the statistics to show these differences, which is a key step to explaining them.
Now a team of UK scientists say they have found just that.
"We observed what appears to be a cluster of males and a cluster of females who are more inclined to 'stay,' with a separate cluster of males and females being more inclined to 'stray' when it comes to sexual relationships," says study co-author Rafael Wlodarski, an experimental psychologist at the
University of Oxford
.
In their study, published today in the journal
Biology Letters
, Wlodarski and colleagues compared two potential indicators of sexual behaviour.
One source was an online questionnaire on sexual habits, completed by 585 North American and British respondents between the ages of 18 and 63, who on average were nearly 25.
The other was data obtained from 1314 British men and women -- an investigation based on something known as the '2D:4D' ratio.