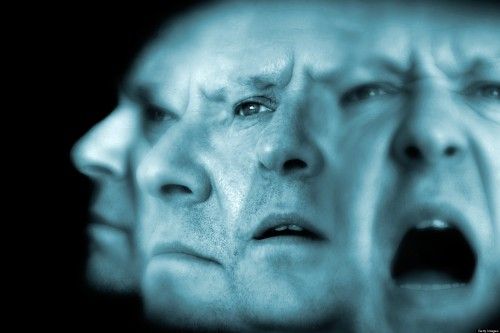 The Anomalist posted a link to an article in
Psychology Tomorrow
titled
Do Schizophrenics live in Parallel Universes
?.
In Quantum physics, objects can
exist in different states
at the same time. You know,
Schrödinger's cat
and all that stuff. Today, psychologists are poking around with an interesting theory about schizophrenics and their mental states and the galactic complexity of Parallel Universe theories.
Do schizophrenics live in multiple Universes?
Dr. Joseph Valks' blog
explains it a hell of a lot better:
Usually sufferers only have a single personality, but could they, in fact, be living in parallel universes? As we are not physically aware of other universes their existences is purely theoretical and, therefore, open to conjecture. Quantum objects can exist in different states and it can be argued that each different state belongs to a different world. This would imply a multiverse. This idea has been extended even further to cover actions with more than one possible outcome. If the theory is correct then each possible outcome is in a different but parallel universe. So could schizophrenics actually be spanning more than one reality-state at once?
String theory proposes that our universe is like a bubble existing alongside similar parallel universes and the parallel universes may come into contact with one another. This results in a big bang similar to the one that started our universe.