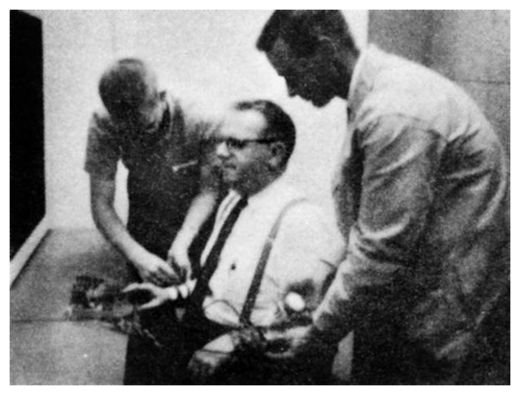 For more than 50 years, anyone seeking proof that humans are capable of evil need only refer to the electric shocks administered by volunteers in the famous Milgram Experiment.
Now psychologists have found that the study, which showed how ordinary people will inflict extraordinary harm upon others, if someone in authority gives the orders, may have been completely misunderstood.
Instead of a latent capacity for evil, we just want to feel good about ourselves. And it is Professor Stanley Milgram's skill as a "dramatist" which led us to believe otherwise.
In his 1961 Yale University experiment, Milgram asked volunteers to give what they thought were electric shocks of increasing strength to people who were trying but failing to learn a task. The "students" were actors, but the volunteers believed the set up was genuine.
In the best known variant of the study, some two thirds of people continued all the way up to the maximum 450-volt level.