Love does not consist in gazing at each other, but in looking outward together in the same direction."
~ Antoine de Saint-Exupéry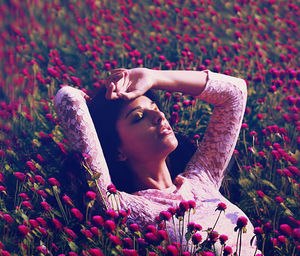 From the initial moment of attraction to growing old together, here are 10 psychology studies that all lovers should know.
1. Falling in love takes one-fifth of a second
It takes
a fifth-of-a-second
for the euphoria-inducing chemicals to start acting on the brain when you are looking at that special someone.
Brain imaging studies of love suggest that 12 different areas of the brain are involved.
When looking or thinking about a loved one, these areas release a cocktail of neurotransmitters across the brain, including oxytocin, dopamine, vasopressin and adrenaline.
The brain gets a similar 'hit' from love as it does from a small dose of cocaine.