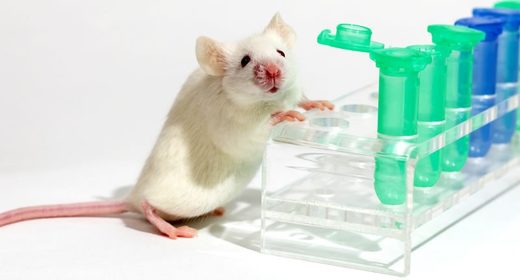 Rats are once again in the news. About a month and half ago I published an essay called "
The Emotional Lives of Rats: Rats Read Pain in Others' Faces
" in which I discussed research
that showed that rats are able to read the pain that other rats are suffering.
This study adds to an ever growing list of research projects showing that rats have evolved rather rich cognitive and emotional capacities including showing regret (please see "
Rats Regret What They Didn't Do: Behavioral Neuroscience
") and displaying empathy and freeing trapped rats from being restrained (please see "
Empathic Rats Free Known Trapped Rats From Being Restrained
"). In the latter experiment (please see Ben-Ami Bartal, I., Decety, J., & Mason, P. 2011. Empathy and pro-social behavior in rats.
Science(link is external)
334, 1427-1430) the rats would even free other rats rather than selfishly feast on chocolate. In response to these studies I've received comments such as, "Oh really, I didn't know that" and "Wow, who would have thought rats would display empathy for others?"
We also know that rats like being tickled
(please see "
Rats Like Tickling: Why Is the Animal Welfare Act So Lame?
") and laugh when being tickled.