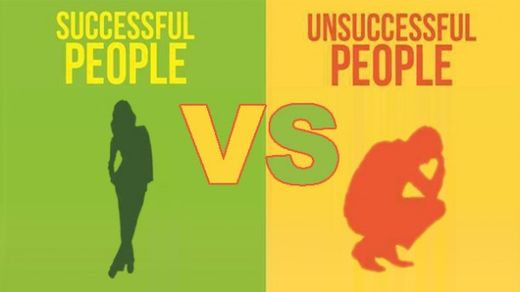 Everyone strives to be successful, but it doesn't always come easily. The people who do end up reaching their highest potential always possess certain qualities and habits that allowed them to get there which separate them from those who don't. Here are 10 differences between successful and unsuccessful people!
1. Embrace change vs. Fear change
Embracing change is one of the hardest things a person can do. With the world moving so fast and constantly changing, and technology accelerating faster than ever, we need to embrace what's coming and adapt, rather than fear it, deny it or hide from it.
2. Want others to succeed vs. Secretly hope others fail
When you're in an organization with a group of people, in order to be successful, you all have to be successful. We need to want to see our co-workers succeed and grow. If you wish for their demise, why even work with them at all?