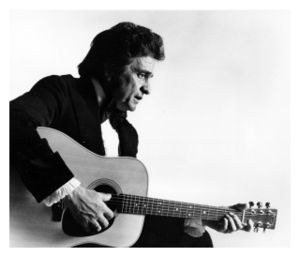 Here's a title you can't help but read, even though it's in a highly technical scholarly journal: "A case of musical preference for Johnny Cash following deep brain stimulation of the nucleus accumbens."
It's published in the May issue of
Frontiers of Behavioral Neuroscience.
And it's one of the more unusual tales recently from the field of neuroscience, already famous for stories so fantastic that not even the authors can fully explain them, which is the case here.
Here's what happened: A patient identified only as "Mr. B," age 59, was referred to doctors at a hospital in the Netherlands for treatment of obsessive-compulsive disorder (OCD) from which he had suffered for 46 years.
He had made little or no progress with conventional treatment. So, in 2006, he was treated with deep brain stimulation (DBS), better known for making life easier for patients with Parkinson's disease, but also used for OCD.