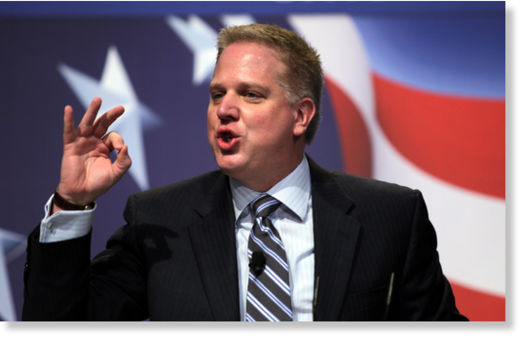 The conservative commentator Glenn Beck has revealed that
he has suffered from severe neurological problems for several years
, and credits, in part, "medical cowboys" at a chiropractic brain rehabilitation center for helping "reboot" his brain.
Beck detailed his health problems during a filmed broadcast shown Monday night, saying that his troubles began while he worked for Fox News and they "quite honestly made me look crazy". He described the first symptom as a "time collapse", saying he lost the ability to connect memories and facts. "I then began to lose names and faces ... entire conversations would go away."
He teared up as he described almost two years of increasing uncertainty and fear in the face of a mysterious ailment, which doctors said could leave him unable to function "in five to 10 years".
Beck said that "vocal paralysis" and seizures began to affect his work
, and that he was told by doctors that his lifestyle could not continue "because it was literally killing me".
He said doctors were baffled by the range of symptoms,
which included "strange eyesight problems" and sensations of limbs crushed or "set on fire or pushed broken glass into them".