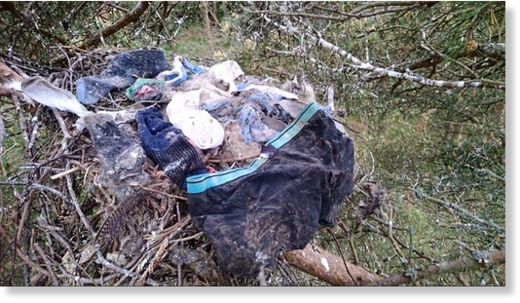 Skinnydippers at a Scottish beauty spot were left completely stumped when their underwear vanished while they were swimming.
But a gamekeeper at the popular bathing spot near Glen Esk in Angus, Scotland, solved the mystery when he chanced upon the nest of a local pair of red kites.
The birds of prey had stolen the swimmers' underpants and socks to help make their nest .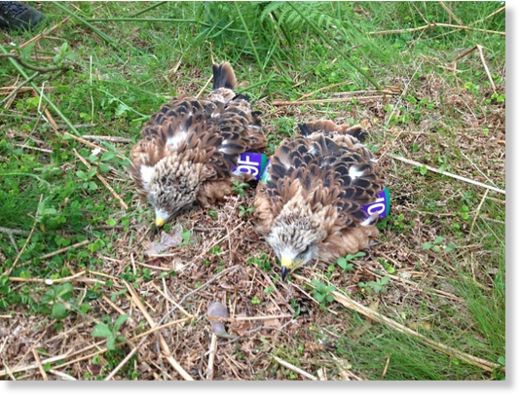 The gamekeeper took photographs of the nest, which had been built with a selection of socks and a pair of navy underpants.
'Our trainee gamekeeper discovered the nest and we rang the RSPB to have them ringed and tagged,' said Dave Clement, head keeper at the Gannochy Estate.
'What was really interesting was to see socks and underwear from a popular swimming spot actually in the nest and the surrounding trees.