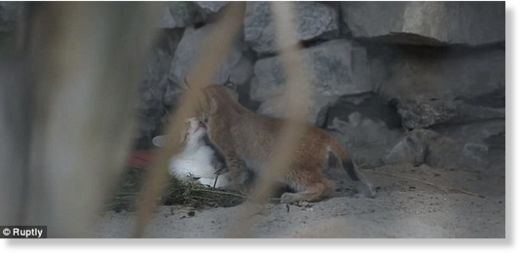 A domesticated cat has adopted a baby lynx after its own mother refused to feed it.
A worker at the Novosibirsk Zoo in the city of Novosibirsk, Russia, noticed that the young lynx Nika was not being correctly cared for by its mother.
The lynx had refused to feed the cub because it was the runt of the litter and the zoo needed to find an innovative solution for the problem.
An employee at the zoo then decided that she would bring her cat into work with her to act as a surrogate mother.
Her cat had recently given birth to kittens and it was hoped that the feline would adopt the little lynx as a part of her own brood.