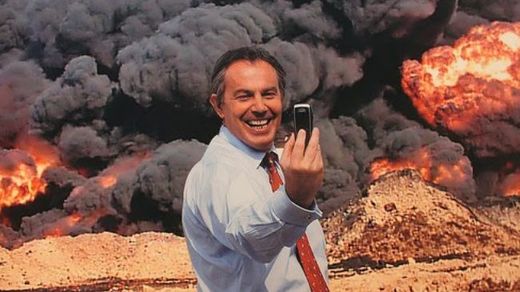 Tony Blair is to receive the prestigious 'War Award' for his lifetime services to war, following his official resignation from his position as Middle East Peace Envoy.
A polarising and an often controversial figure, Blair had denied he was leaving the position he has held for the past 8 years after finally reading the job description, instead maintaining he simply wanted to explore other job opportunities.
"It's always nice to be honoured," Blair said he accepted his award, a large container filled with blood, in front of a small gathering of private security companies and reprehensible individuals he has helped through his work with Tony Blair Associates.
Honoured for his continued insistence of interventionism in Iraq and Syria while occupying the office of Middle East Peace Envoy, private military firms and arms dealers thanked the former Labour leader for all he has done for their profit margins and bank accounts.