,,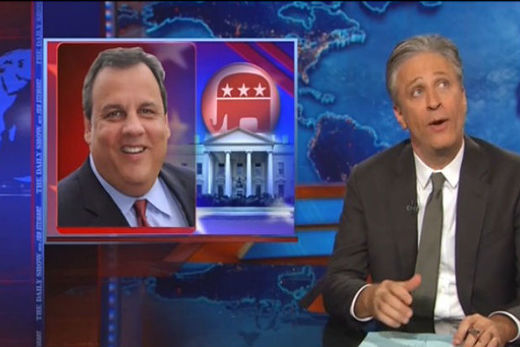 "Daily Show" host calls Christie's excuse for lack of support in home state New Jersey "the saddest thing I have ever heard"
Another presidential candidate just means more fresh meat for
Jon Stewart
, who has been having a field day with so many interesting personalities joining the race for the White House.
And with 17 major candidates currently in the running, "there is already a whiff of desperation," Stewart said.
The "Daily Show" host's latest target was New Jersey Governor Chris Christie, who officially declared as a candidate this week.
"Why, why, why?" the Comedy Central star asked on Wednesday night's episode as he aired Christie's laughable announcement speech.