Police in Kingston in southwest London, had a close encounter of the third kind early on Saturday morning when they discovered a UFO-like object in the middle of a road. Police in the London suburb were alerted to a mysterious fire next to a traffic light on Malden Road at about midnight between Friday night and Saturday morning. Officers, who wondered whether they had come across the burning wreckage of a UFO, shared pictures of the "
crash scene
" on Facebook.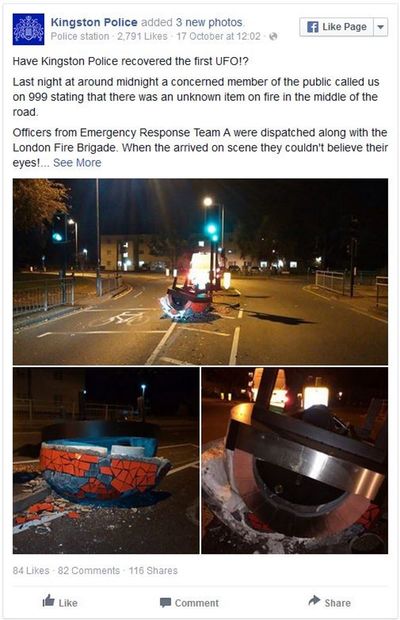 Police were called to the scene after a concerned member of the public phoned the emergency services to complain about a strange item on fire in the middle of the A2043.
Officers were accompanied by London Fire Brigade, according to a post on Kingston police's Facebook page.