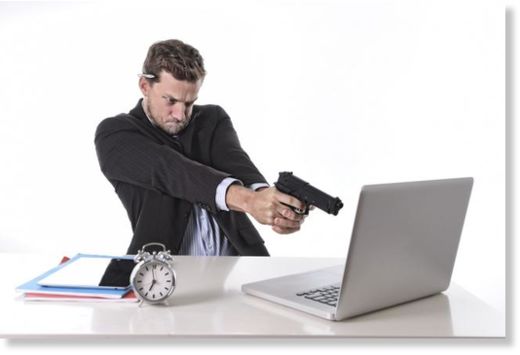 A Colorado man was pushed to his limit, took his computer into the back alley and fired eight shots into the PC with a 9-mm pistol.
Lucas Hinch, 37, admitted to being fully aware of his actions.
"It was premeditated, oh, definitely," Hinch told the
Los Angeles Times
. "I made sure there wasn't anything behind it and nothing to ricochet."
Before going
full "Office Space"
on his computer, Lt. Jeff Strossner of Colorado Springs Police Department said "He got tired of fighting with his computer for the last several months."
Hinch is completely comfortable with his life decision.
"It was glorious," he said. "Angels sung on high."

The computer is not expected to recover. There is no law on the books regarding machine homicide
but Hinch was charged with discharging a firearm within city limits.