A French crash helmet company has publicly thanked President Francois Hollande for wearing one of their products on his way to secret trysts with actress Julie Gayet.
Hollande, 59, was pictured wearing the 'Dexter' helmet made by French company Motoblouz on his way to clandestine meetings with his 41-year-old mistress.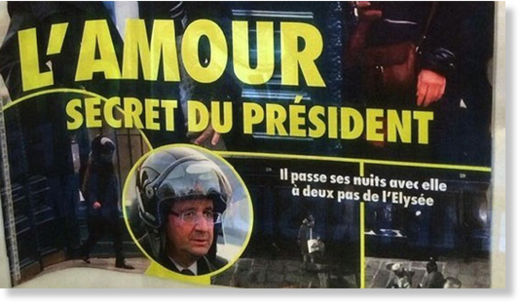 Since the photos were published by France's Closer magazine when they exposed his affair two weeks ago, the Dexter helmets have sold out across France.
The helmet is now listed on the company's website as the Dexter President, where it is being billed as a 'Star des Medias' (Media Star).
Now Motoblouz boss Thomas Thumerelle has taken out a quarter-page ad in French daily Liberation to thank the president for choosing his product to his his face from papparazzi.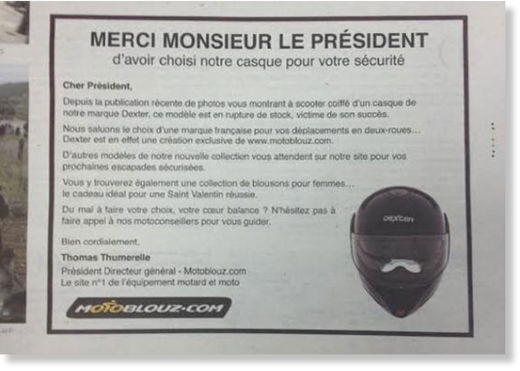 The ad reads: "Thank you Mr President - for having used our helmet for your personal protection. We salute your choice of a French-made helmet for your scooter outings. And you will find other models on our website for your future escapades."