A Swedish peace society has come up with a new way of fighting off Russian submarines in the Stockholm archipelago: a subsurface sonar system called 'The Singing Sailor', which sends out Morse code and features the message "Welcome to Sweden. Gay since 1944".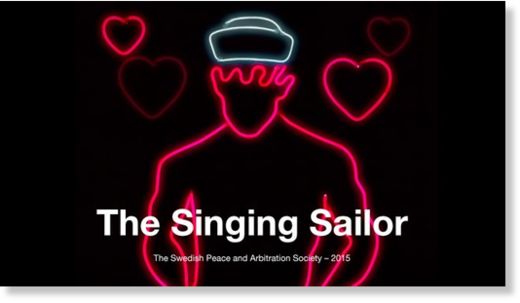 Sweden hit international headlines in October last year when it launched the biggest military underwater operation in recent years after it spotted a
foreign submarine in Swedish waters
. The vessel was widely thought to be Russian, although the Swedish military was unable to confirm where it came from - or indeed locate it.
The country's ability to defend itself should Russia increase military activity in the Baltic remains a hot topic in the Swedish media, after the centre-left government announced a new 10.2 billion kronor ($111.9 million) defence deal designed to increase the country's capabilities. Just last week a
British defence expert told The Local
that a Russian attack on the Nordic nation "could come soon".