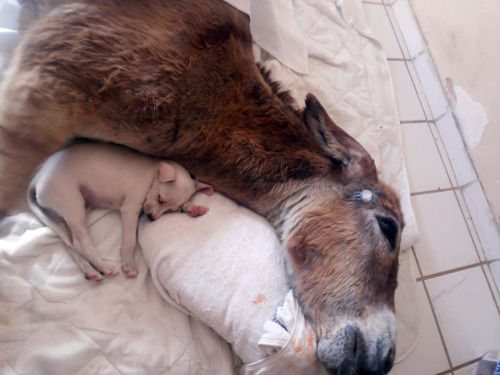 This injured young donkey has a friend for life - in the adorable puppy that's patiently nursing him back to health.
The 4-month-old foal broke three legs after being knocked down by a car and left to die by the side of a road in Fortaleza, Brazil.
Zenith Gurgel took the mule - which she's named "Guerreirinho" (translated to "Little Warrior") into her house and has been feeding it by hand.