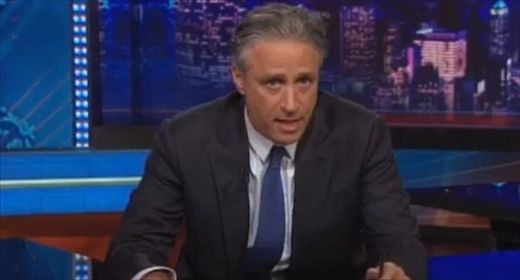 In light of Congress' turn toward the "childish and cynical,"
Daily Show
host Jon Stewart said on Tuesday, the classic
Schoolhouse Rock
song
"I'm Just A Bill"
needed an update.
"I'm just holding my d*ck as I sit here and wait, while these fat motherf*ckers hold a phony debate," the titular Bill laments in the new version. "I can't take it anymore, I'm done, I'll buy a gun and my brains I will spill on the steps of Capital Hill."
Stewart pointed out that, instead of actually trying to pass legislation, Republicans and Democrats are locked in a game of one-upmanship: Democrats will advance hopeless proposals in order to use the bills as fodder for election attack ads against the GOP, while Republicans run out the clock on the legislative calendar so that they can avoid voting on "volatile" issues before the elections.