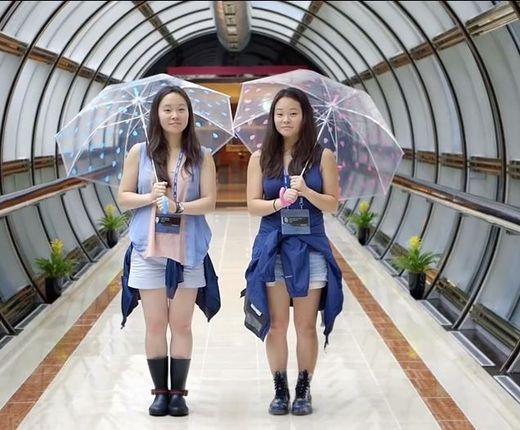 Twin sisters who were adopted and separated at birth were brought back together thanks to a YouTube video.
Raised on different continents, neither Samantha or Anaïs, both 27, knew that the other existed until last year.
Anaïs, a French fashion design student living in London, was left stunned when her friends came across a video featuring Samantha on YouTube and sent her a grab.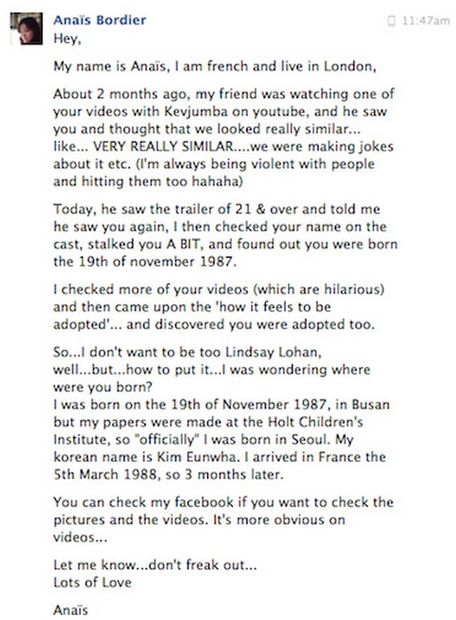 Shocked by their identical appearance, she did some online research and discovered they were both born in the same country and shared the same birthday.
'On February 21, 2013, I received a message via Twitter that would change my life,' explained Samantha.
'It was a mention from a stranger, letting me know that a girl named Anaïs had friended me on Facebook.