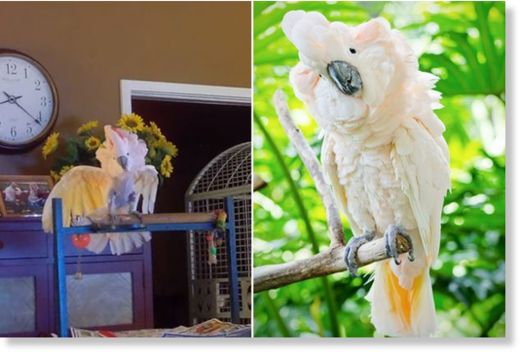 This is the parrot that has some very vivid memories of its former owners' break up.
New owner Elaine Sigmon, from North Carolina, recorded a video of her salmon-crested cockatoo reenacting one of the more painful scenes from its old home.
The emotional bird, called Peaches, can be heard hosting a one-man domestic in the bizarre clip.