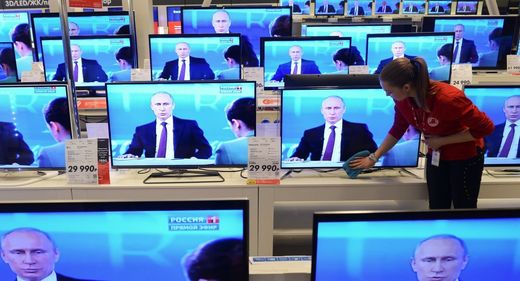 As Russian President Vladimir Putin prepares to field questions from around Russia and beyond on Thursday, at his next large Q&A conference, we take a look at some of his most interesting and witty answers from his previous hotlines.
Putin's hotlines have become a well-established tradition throughout the years of his presidency. Since his first live session, in April 2001, people from all over Russia have had the chance to ask him whatever they want to, be it about politics, economics, global affairs or even the president's personal life.
Here are some highlights that we have selected for you.
To a pensioner who asked if Alaska could follow Crimea's example:
"Faina Ivanovna, dear, what would you need Alaska for? We're a northern country. 70 percent of our territory is in the North or Far North. Is Alaska in the southern hemisphere? It's cold there as well. Let's keep cool about it."