"We decided it was something different and new we wanted to try," said school employee.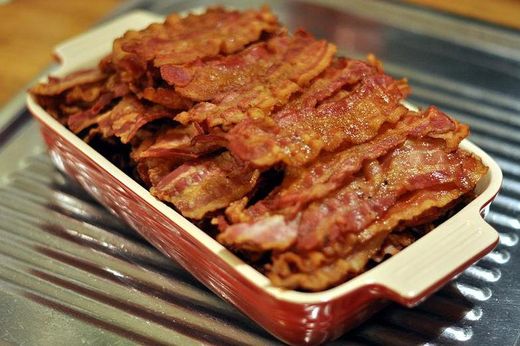 In order to promote the women's basketball team's home opener against Tennessee State on Friday evening, Kansas State University will be handing out free bacon beginning an hour before tipoff.
When the announcement
was made on Tuesday
, K-State officials were only planning to cook up about 75 pounds of pork but, after there was a full-scale bacon blitz on social media, they are now planning on frying up 300 pounds of thick-sliced bacon.
Students with ID will be admitted free to Friday's game and handed a "boat of bacon" as they go through the door. The "boat" is similar to the paper container that nachos are served in.
"We sat around with our Student Advisory Board in preseason and asked them what incentives would get them out to games that they wouldn't necessarily go to," said Bethany Cordell, graduate assistant for women's basketball marketing.