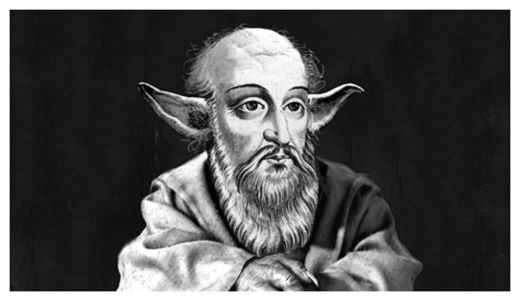 The prophecies of the French astrologer Nostradamus remain famous more than 400 years after his death. He has been credited with predicting events like the French Revolution and World War II. But, after careful scrutiny, we present evidence that his prophecies were, in fact, plot spoilers for the
Star Wars
films.
Nostradamus' prophecies were written in such vague, metaphorical language, that, over the years, people have selectively quoted and interpreted them to prove that he could see centuries into the future.
But, did it ever occur to anyone that Nostradamus wasn't predicting events, but film plots? More specifically, that Nostradamus, through his visions, saw the entire
Star Wars
saga before it was even made? We believe his writings were those of an enthusiastic fan and, as proof, we present his prophecies and - for the first time in history - interpret them for what they really are.