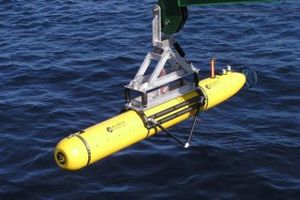 The Bluefin-21 submarine has been deployed on its second mission in the search for missing Malaysia Airlines flight MH370, after data from its first dive failed to find any trace of the plane.
The autonomous underwater vehicle was sent on its second underwater journey on Tuesday night, leaving from the Australian vessel Ocean Shield.
The Joint Agency Coordination Centre said data from Bluefin-21's first mission had not captured any debris or other objects of interest.
The unmanned submarine's first mission had to be cut short after it exceeded its depth limit of 4,500 metres and an inbuilt safety feature brought it back to the surface.