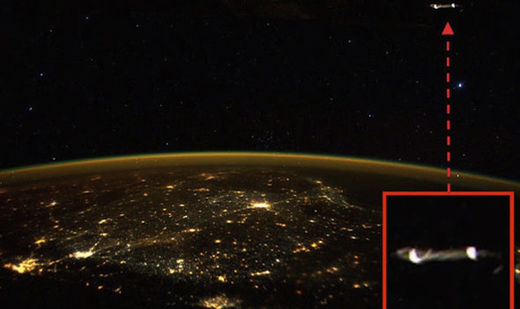 For the past year, astronaut Scott Kelly has been
tweeting breathtaking photos of Earth
from the International Space Station.
On Sunday, he may have tweeted a photo of something far more astounding — a UFO.
That, at least, is what conspiracy theorists and alien obsessives would have you believe.
Their proof is "clearly" visible in a photo Kelly tweeted on Sunday from the ISS over India.