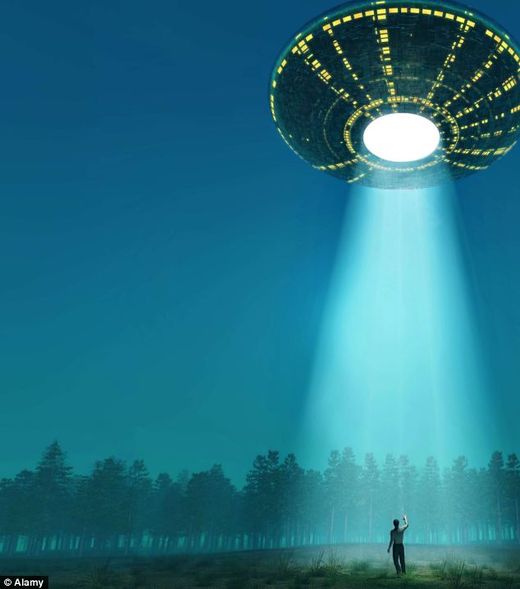 * MoD expert has worked with the two closest witnesses - both servicemen - of the unexplained phenomenon in 1980
* One recalls seeing a metal craft that could travel at 'impossible' speed
* Radiation levels in the area were measured at well above the norm
* The two witnesses wrote logs about the incident which they claim were later disappeared as part of a cover-up
* Staff Sergeant Jim Penniston touched the craft and claims to have 'downloaded' a message from the future in binary code
* The 'ship' was seen on three consecutive nights, including by the officer who was second-in-command of the base
Something eerie stirred in the Suffolk forest. Bright lights were flashing red, blue, white and yellow, piercing the darkness just beyond the perimeter of the U.S. Air Force base. Airman John Burroughs, on patrol in the early hours, went to investigate, the hairs on his arms standing on end with the static electricity that suddenly filled the air, his radio mysteriously malfunctioning.
Ahead, a small clearing among the trees shone as bright as day . . .
And so began a mystery that has lasted a third of a century, the truth of what took place remaining as elusive now as it was on that Boxing Day in 1980. Did an alien space ship land, as the world's UFO-hunters, ET-watchers and
X-Files
fans have always been desperate to believe?