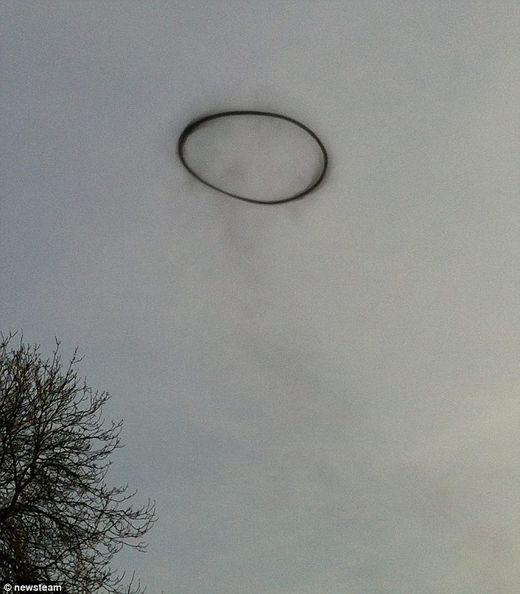 * Circle remained in Warwickshire sky for three minutes and then vanished
* Georgina Heap, who took photo, said it is 'weirdest' thing she's ever seen
* UFO expert said he believed the circle could be a swarm of insects
* No fire in the area on Friday evening and no meteorological reason given
Weather experts have been baffled by a black ring which appeared in the sky above Leamington Spa on Friday evening.
Schoolgirl Georgina Heap was playing tennis with her mother Jo Heap when she looked up at the sky near Warwick castle and saw a mysterious black ring.
She photographed the circle on her iPhone but so far, no one can explain the origin of the strange black mark.