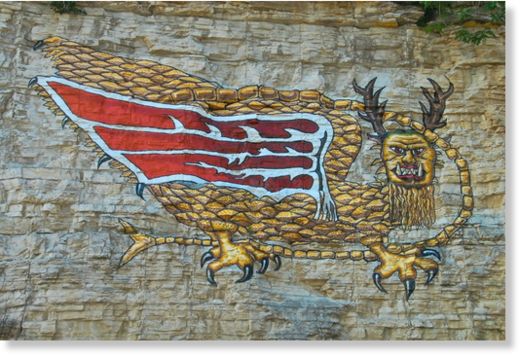 The evening of July 25, 1977 was just like any other hot summer evening for the Lowe family of Lawndale, Illinois. The smell of sizzling beef and grilled vegetables permeated the air as the adults kicked back on lawn chairs, and the kids tussled on the family's expansive yard outside.
The following is Ruth Lowe's harrowing eyewitness account of a particularly frightening avian encounter, as written by Jerry D. Coleman of
Cryptozoology.com
At approximately 8:10 p.m., the Lowes were cleaning up after their al fresco dinner, the kids still playing outside. And that's when it happened.
Ruth, the matriarch of the Lowe clan, was cleaning up in the kitchen where she couldn't see her children. She heard a piercing scream, and knew it was none other than her 10-year old son, Marlon.
When she ran outside to see what the commotion was, she was stunned. Two massive birds, flying in a tight wingtip to wingtip formation were chasing her son, Marlon, pecking and clawing at his shoulders. As Ruth ran to Marlon's aid, the larger of the two birds sunk their claws into his shirt, fully lifting the 56 pound boy off the ground.