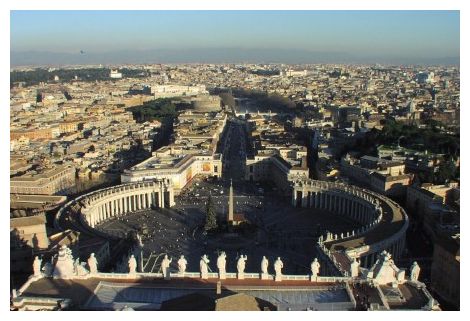 Why in the world is the Vatican searching for extraterrestrial life? Does the Catholic hierarchy know something about alien life that the rest of us do not? Why is the largest religious organization on the planet spending so much time and energy looking for "brother extraterrestrial"?
Earlier this month, the Vatican Observatory cosponsored a major conference on extraterrestrial life that brought together 200 of the leading astrobiologists in the world. One of the organizers stated that one of the goals of the conference was to figure out "
how we can find life among the stars within the next two decades
".
Certainly it would not be unusual for a group of astronomers and astrobiologists to get together and discuss such things. But why is the Vatican seemingly obsessed with this stuff? As you will see below, there are some high profile Vatican astronomers that seem quite confident that "something" is out there. In fact, one has stated that once it is revealed, "everything we think we know" may have to "be thrown out".
Normally, a conference that brings together several hundred scientists is not going to make headline news.