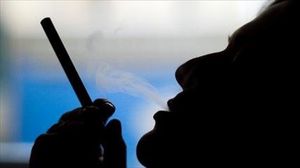 A French commercial court ruled on Monday that e-cigarettes qualify as tobacco products and should only be sold by registered tobacconists.
The ruling by the court in Toulouse is subject to appeal but could eventually see the distribution of e-cigarettes limited by a state-imposed monopoly on tobacco sales.
The decision comes amid a global boom in sales of e-cigarettes - battery-powered, vapour-releasing tubes that are promoted as a healthier alternative to traditional tobacco products.
The case stems from a complaint made by a local tobacconist against the Esmokeclean e-cigarette shop in the southern town of Plaisance-du-Touch.
The court in nearby Toulouse gave its verdict Monday, ordering Esmokeclean to stop selling and advertising e-cigarettes as it was violating the "state monopoly on the sale of tobacco" - a decision that could set a precedent.
Cigarettes and other tobacco products can only be sold in France at registered outlets and their advertising is banned.