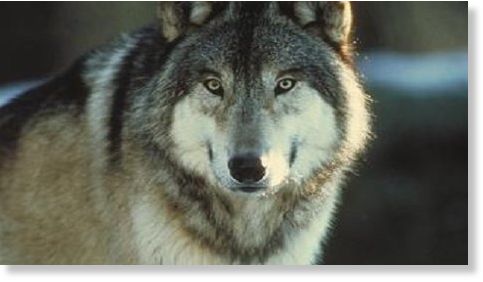 The Cook County Sheriff's office has issued a wolf warning in Cook County, Minn.
Residents are being warned because at least five dogs, in the last two weeks, are assumed to have been killed by wolves in and around Grand Marais.

A couple of the wolf attacks were witnessed by the dog owners.
"I think if you're a dog owner anywhere in wolf country, northern, especially northeastern, Minnesota, then you should always attend your dog when it's outside - never leave your dog unattended," according to Minnesota Department of Natural Resources (DNR) Conservation Officer Darren Fagerman.
Sometimes attacks on dogs can occur because of territorial issues, or the wolves are looking for easy prey while in survival mode.
If a wolf is attacking your dog, you are not allowed to shoot the wolf because discharging a firearm in Grand Marais is illegal.
The sheriff's office says you could make an attempt to scare the wolf away with shouting, banging metal and making any loud sounds, and call authorities.