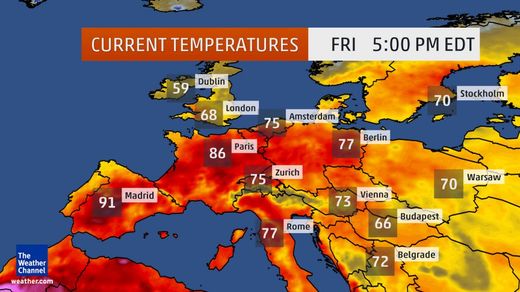 It's hot. And according to the
national heat map from the US Weather Service
, the heat is sweeping all across the country. (Today,
Las Vegas is expected to smash an all-time high
temperature.)
However, there is hope. We discovered an easy way to beat the heat
without
breaking the bank.
Thanks to the clever minds at Snapguide
, there's a simple way to build an actual air conditioner for about $20...and in less than 30 minutes.
In case you're not familiar with SnapGuide, the site's
"About" page
explains their mission quite simply and clearly.
Snapguide is a free iOS app and web service for those that want to create and share step-by-step "how to guides." Users are invited to create their own guides using the iPhone or iPad app. Snap pictures and videos of your project, add captions, and share your guide with the Snapguide community.
Snapguide user Rory Boyer came up with a very simple way to create a cheap and rather uncomplicated air conditioner. While it is doubtful that you could cool an entire house with this ice chest AC unit,
it does appear to be an easy way to add some cool air to any room.