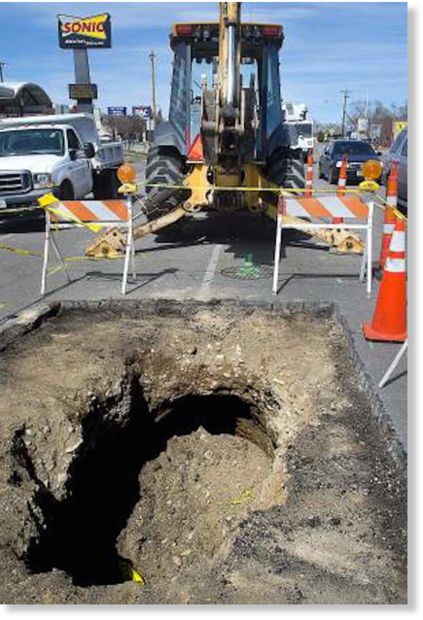 City crews are repairing a 4-foot-deep sinkhole that appeared in North Elizabeth Street last Friday evening.
Public Works Director Earl Wilkinson said the cause of the sinkhole hasn't been determined, but it did not cause any injury.
"We excavated down about 8 feet and all the material is dry," he said Tuesday, meaning there was no sign of underground water causing a subsidence. "We may never know why this one occurred."
The sinkhole is just north of the Elizabeth and 29th Street intersection.
Wilkinson said the city will fill the hole with a concrete-like material that will fill up any gaps in the soil. Then a layer of aggregate will be poured on top, followed by fresh asphalt. The repair should be completed by the end of the week.
"We were fortunate no one was injured by driving into it," he said.