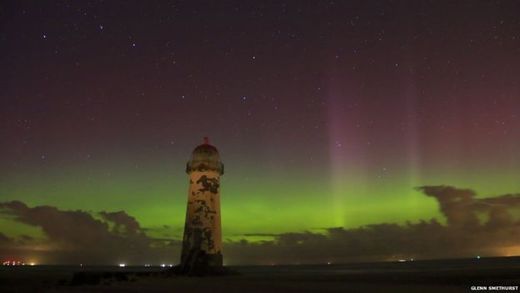 Coinciding events in space have brought the spectacular event much further south than it can usually be seen
The Northern Lights are to be visible for much of the UK for the next few weeks, because of a strange quirk of space weather.
People in the north of England and Wales, Northern Ireland and Scotland are in with a higher chance of seeing the phenomenon, according to the Met Office. But it may come even further south at times.
The best way to see the lights is to head somewhere as dark and away from light pollution as possible. Visibility will be better further north.
The extra visibility is caused by a burst of solar wind coming from a "coronal hole" in the Sun, which is in line with the worth and is shooting solar winds at the planet. That has combined with the time of year to make the Northern Lights extra visible.