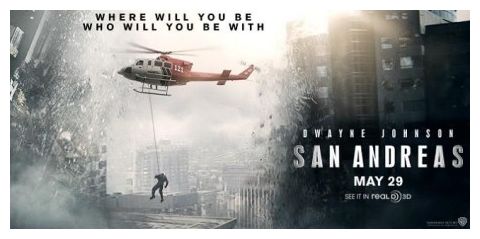 Hollywood has a long history of inserting political messages, social commentaries, subliminal effects and even cryptic warnings about the future into big budget films. So is someone attempting to use
San Andreas
to tell us something? For many years, doomsayers have been warning that the "Big One" is going to come along and rip the coastline of California to shreds. Up until this moment, it hasn't happened, but without a doubt we have moved into a time of increased geological activity all over the globe. As you read this article,
42 volcanoes
around the planet are currently erupting.
That means that the number of volcanoes erupting right now
is greater than the 20th century's average for an entire year
.
In addition, we have been witnessing a great deal of very unusual earthquake activity lately. Just in the United States, we have seen unusual earthquakes
hit Michigan, Texas, Mississippi, California, Idaho And Washington
within the last month or so. Could it be possible that our planet has entered a period of heightened seismic activity? And could it also be possible that someone behind
San Andreas
is aware of this and is trying to warn us about what is coming in our future?
Of course just about everyone in the scientific community acknowledges that the "Big One" is eventually coming to California. In fact, the U.S. Geological Survey recently came out and said that the probability of a megaquake along the west coast
is greater than they had previously been projecting
...
A recent report by the U.S. Geological Survey shows the inevitability of just such a quake, which is predicted to hit within the next couple of decades.

"The new likelihoods are due to the inclusion of possible multi-fault ruptures, where earthquakes are no longer confined to separate, individual faults, but can occasionally rupture multiple faults simultaneously," lead author of the study and USGS scientist, Ned Field says. "This is a significant advancement in terms of representing a broader range of earthquakes throughout California's complex fault system."
And it is undeniable that California has been hit
by an unusual number of earthquakes recently
. Could this be a sign that our portion of the "
Ring of Fire
" is heating up? Just over the past few days, there have been significant earthquakes at dormant volcanoes
all over the state of California and in Nevada
. I don't know about you, but to me all of this shaking is reason for concern.