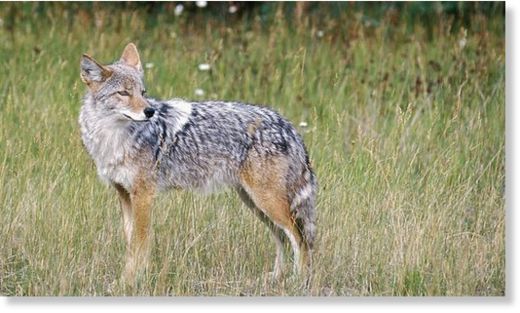 When Charlene Warner walks her dog each morning in her neighborhood in upscale Seal Beach, California, she's terrified she'll be attacked - not by muggers or gangs, but by coyotes.
"They are killing our animals. They are scaring us. I go out every morning with rocks in my pockets, tennis shoes on, mace on my neck, a whistle on my neck and a foghorn on my leash, and I still don't feel safe," Ms. Warner said last week in comments before the Seal Beach City Council.
She has reason to be nervous. Stories abound in nearby Orange County
of dogs and cats snatched off leashes and plucked out of backyards a few feet away from their horrified owners
. Mangled pet carcasses turn up on front lawns, often identifiable only by their tails.