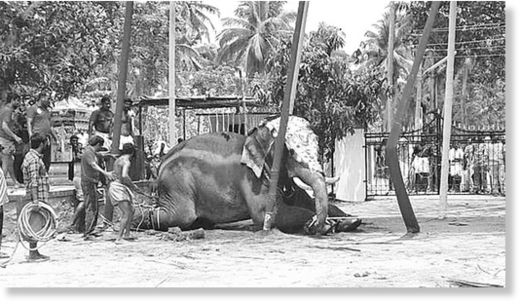 In yet another incident of growing unrest of elephants towards man especially during temple festival venues across the state, a mahout was trampled to death by a provoked elephant at Kaipamangalam, here, on Thursday.
This is the third such killing by captive elephants in the state in less than a week. Earlier, two people, including a mahout, were crushed to death by rampaging elephants in Alappuzha.
In the latest incident, the tusker 'Pallathu Vijayalakshmanan' turned violent and killed its mahout Sivasankaran, 64, of Poovathinkal, Kinasherry, during a temple festival at Kaipamangalam. According to police, the elephant turned violent when the man atop the elephant was trying to climb down along with the 'kolam'.