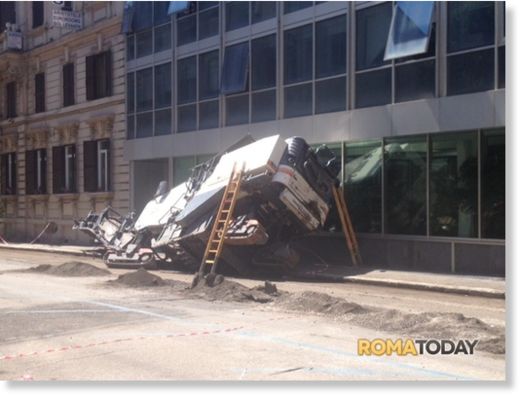 A truck driver is recovering from shock after his vehicle toppled into a sinkhole in the heart of Rome on Friday morning. Scroll down the article for photos.
The accident happened at around 10am on Friday morning on via Palestro, by Rome's busy Termini Station,
Roma Today reported.
Several images of the vehicle and the hole, which was four metres wide by two metres deep, were posted on Twitter (see below).
Initial reports suggest that the road gave way while road works were being carried out. The cause of the accident, however, has yet to be determined.