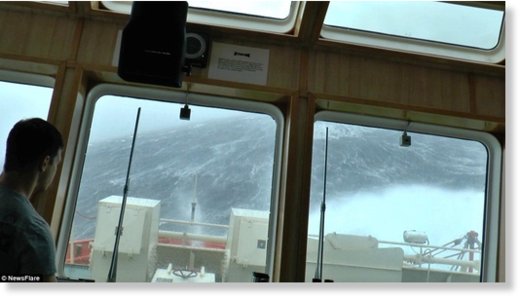 This dramatic footage captures exactly what it was like to be on board a ship being battered by strong waves as Storm Gertrude caused chaos across Britain last month.
The intense video was filmed by a man standing on the bridge of the ship stranded in the North Sea around 100 miles from land on January 29.
The clip shows powerful waves - some estimated to be around 100-foot high - crashing against the vessel, brutally rocking it from side to side and soaking the entire deck.
Worryingly the ship can even be heard creaking under the sheer weight of the devastating storm.
Video from inside the large vessel creates more sea-sickening viewing as the waves throw it around and encapsulate it in water.