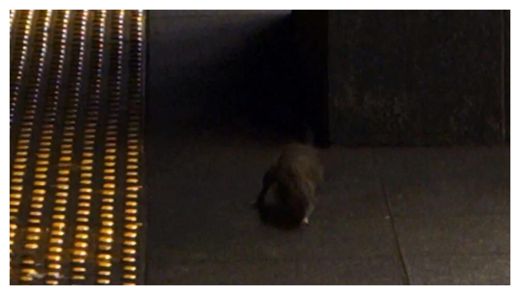 An angry rat has been caught on camera trying to attack a straphanger at a New York subway stop.
Dramatic footage filmed by SoHo man Josiah Ryan shows the aggressive rodent charging down the platform at 42nd St. station at Bryant Park in Midtown late Friday night.
It then jumps up, causing him to scream out: "Ah! Oh s--t!"
"Oh my God, man, got it all on video, too,"
Ryan is heard saying off-camera.