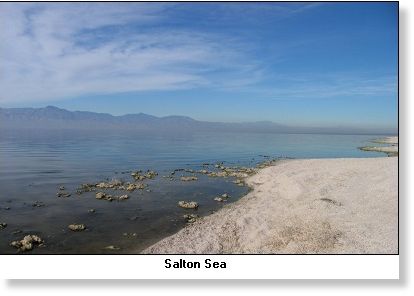 The Salton Sea is belching hydrogen sulfide -
again.
The Air Quality Management District issued an odor advisory Monday for the Coachella Valley.
It's at least the third one this summer.
Hydrogen sulfide smells like rotten eggs and is associated with natural processes occurring in the Salton Sea.
Concentrations of the gas exceeded state standards in the community of Mecca and another at the north end of the Salton Sea in Riverside County.