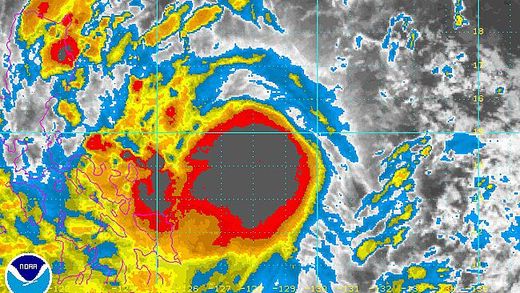 Typhoon Matmo is expected to strengthen and threaten Taiwan and China during the middle of the week.
Thunderstorm activity will continue to flourish around Matmo, but the typhoon is still having trouble strengthening and developing an eye.
However, Matmo remains in a region conducive to tropical development. As a result, AccuWeather.com meteorologists still feel that significant strengthening is still likely through Tuesday, local time.
While Matmo will be across open water of the Philippines Sea through the beginning of the week and will not cross the Philippines, northern parts of the country will still feel some effects from the storm as it enhances a tropical southwesterly flow from the South China Sea.
This will lead to the threat for heavy rain and subsequent flooding across Mindoro and western Luzon.