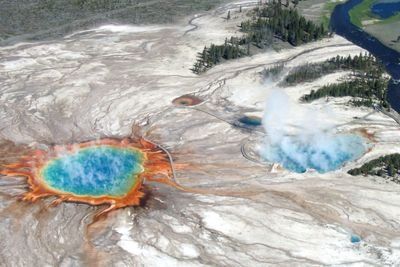 If the supervolcano underneath Yellowstone National Park ever had another massive eruption, it could spew ash for thousands of miles across the United States, damaging buildings, smothering crops, and shutting down power plants. It'd be a huge disaster.
A super-eruption would be very bad - though also pretty unlikely
But that doesn't mean we should all start freaking out. The odds of that happening are thankfully pretty low.
The
Yellowstone supervolcano
- thousands of times more powerful than a regular volcano
- has only had three truly enormous eruptions in history. One occurred 2.1 million years ago, one 1.3 million years ago, and one 664,000 years ago.