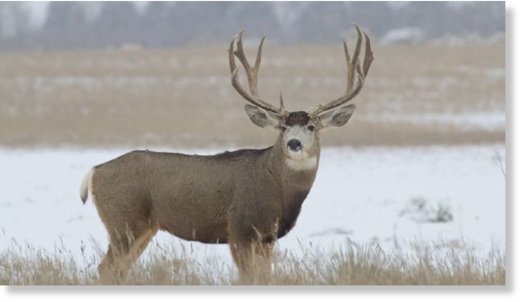 A mule deer attacked a Draper man in his backyard Monday, causing "significant wounds" to the man, as well as an injury to the family dog.
The attack, which occurred around 8 a.m. in the SunCrest subdivision in the southeast area of the city, resulted in officers "putting the deer down" after subduing the animal in a struggle, according to a statement issued by Draper.
The injured man's daughter called police to say the deer had hurt the family dog and "was engaged" with her father, city officials said.
"When Animal Services supervisor Dennis Wilson arrived on scene, he found the man lying on the ground with the deer pushing its antlers down into him," a news release states. "Officer Wilson grabbed the deer and pulled the antlers away from the man. The man was able to get up and walk back to the house."