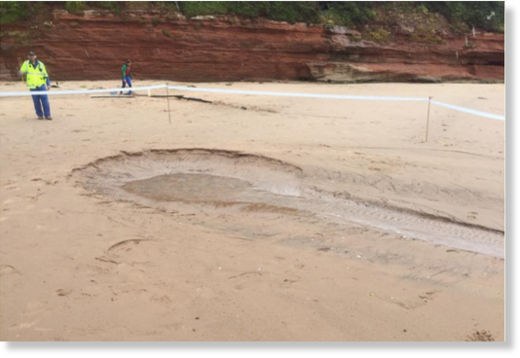 A 15ft deep hole opened up on a popular Devon beach on Thursday.
A large part of the beach in Exmouth has been closed to the public over fears of further sinkholes appearing in the sane.
One beach-goer reported the discovery to the coastguard near Orcombe Point.
Specialist teams secured the area and on arrival found a hole approximately 15ft wide and the same distance down had appeared and was filled with water.
The surrounding sand was also soft,
with fresh holes starting to appear nearby.
East Devon District Council said a 100m squared cordon has now been put in place after concern was raised that the hole may be indicative of a much larger chamber underneath.