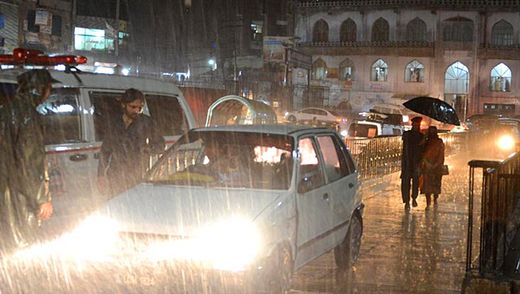 Forty-four people were killed and nearly 200 injured by a severe storm in northwestern Pakistan, the state-run media said on Monday.
The storm, described by the meteorological department as a "mini- cyclone", lashed Peshawar, Charsadda and Nowshera in the northwestern province of Khyber-Pakhtunkhwa.
Radio Pakistan said 44 people were killed and 186 injured. Twenty-nine deaths were recorded in Peshawar alone.