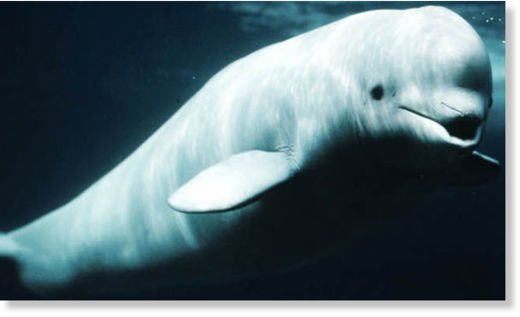 Delighted holidaymakers caught sight of two elusive beluga whales swimming casually off a Northumberland beach over the weekend in arguably the wildlife event of the year.
Belugas are some of the most charismatic of all the whales,
their ghostly white forms blending with the ice floes of their native haunts off Greenland and the Barents Sea.

They are extremely rare visitors to British waters and until last month there had only ever been 17 recorded sightings throughout history, with the vast majority in Scotland.
After one was filmed off the coast of County Antrim in July, two other belugas have now turned up in the North Sea, with experts highlighting the unusually low water temperatures this summer as a possible cause for their visits.
Whatever the reasons, for fortunate whale-watchers the chance of seeing the belugas is a once in a lifetime happening.