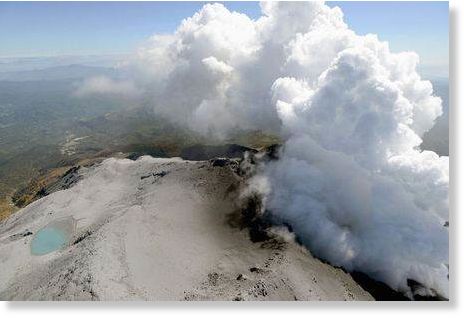 Search and recovery efforts for at least two dozen victims of Japan's worst volcanic eruption in decades were called off on Tuesday due to worries about rising volcanic activity, including the chance of another steam explosion.
Hundreds of military searchers had been preparing to enter Mount Ontake by foot and helicopter to resume recovery of at least 24 people caught in a deadly rain of ash and stone after the peak erupted without warning on Saturday when it was crowded with hikers, including children.
Twelve bodies have been recovered from the 3,067-metre (10,062 feet) peak but at least 36 are feared to have died, with recovery hampered by high levels of toxic gas and ash piled hip-high in places on the still-smoking mountain. At least 69 people have been injured, 30 of them seriously.
"I just want to know something soon," Kiyokazu Tokoro told Japanese television. His 26-year-old son was on the mountain with his girlfriend and has yet to be found.