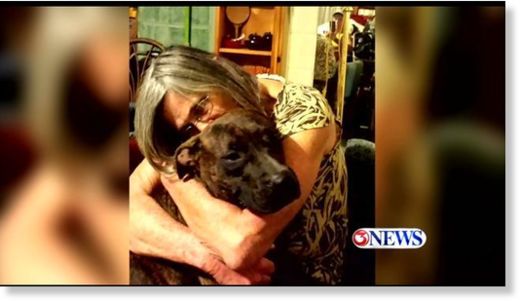 Investigators revealed Tuesday that a Flour Bluff woman who was found dead in her home Monday night appears to have been attacked by dogs she was fostering, and that attack is what resulted in her death.
The Nueces County Medical Examiner determined that 64-year old Rita Woodard, known to many as Rita Ross, died from a heart attack after multiple dog bites. One of her dogs was put to sleep after being severely injured by the attacking dogs.
Ross, who spent much of her time rescuing stray dogs, was discovered around 6:30 p.m. Monday. Several dogs were found feeding on her remains.
The Medical Examiner released a report late Tuesday stating that Ross had died from coronary artery atherosclerosis following multiple dog bites. Corpus Christi Police Department Commander John Houston, who supervises Animal Care Services, said it appeared that five of the 17 dogs found at Ross's home were responsible for the attack.
Those five will likely be euthanized.
Many of the dogs were in cages at Ross's home, and four have already been turned over to the group For the Love of Strays for adoption. The remaining eight dogs will be turned over to Ross's son, who lives out of state.