Restless volcanoes from around the world spew ash, steam, and concern in their wake.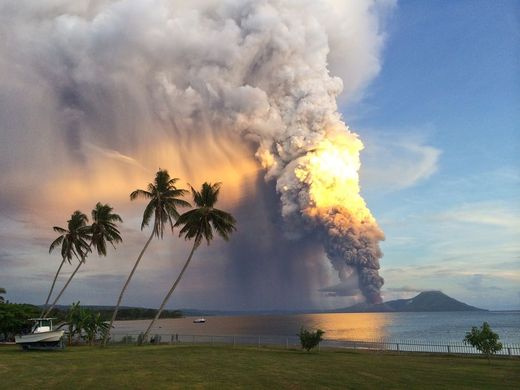 The Mount Tavurvur
volcano
in eastern
Papua New Guinea
jolted awake early Friday morning, belching rocks, ash, and steam (see above) nearly 60,000 feet (18,288 meters) into the air.
Local residents evacuated their homes on Friday, and Qantas Airways modified flight paths for planes heading to Tokyo and Shanghai from Sydney, Australia, according to
news reports
. (Watch
video: "Volcano 101
.")
The last time
Mount Tavurvur erupted, in 1994
- at the same time as nearby Mount Vulcan - both volcanoes destroyed the town of Rabaul in Papua New Guinea.