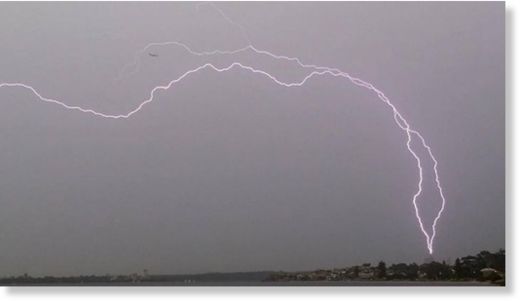 Perth residents have been hit by severe storms and wild weather late on Wednesday, as lightning cracked across the Perth sky.
The BoM received reports of electrical activity over Perth throughout Wednesday morning and early afternoon but duty forecaster James Ashley said that
worse storm conditions would continue into the evening
.
"There is lots of lightning in the metropolitan area - as people would have noticed," Mr Ashley said. "But there is also a storm south-west of Gingin that is moving south that is a bit of a concern.
"The storm that is over us at the moment isn't severe. But there is a chance the one coming could be." A severe weather warning was still in place at 5pm for the metroplitan area, highlighting damaging winds, possible flash flooding and hail.