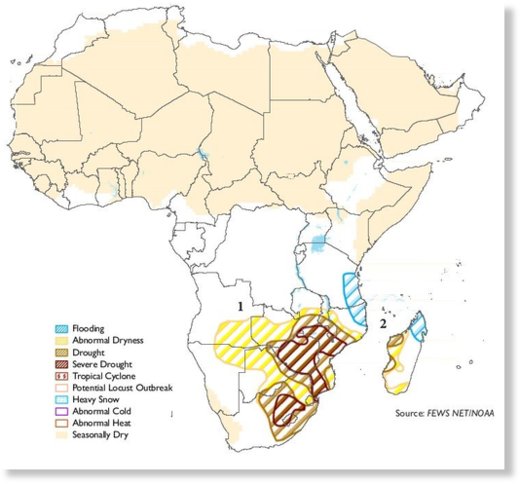 The Famine Early Warning Systems Network (FEWS NET) has warned that
poor distribution of rainfall in southern Africa is leading to severe drought in some areas and flooding risks in other areas.
In Madagascar, 700,000 people are thought to be affected by the drought in the south, whereas in the north 30,000 people have been affected by heavy rain
that has brought a high risk of flooding and landslides.
In Mozambique, over 40% of this season's crops in the south have been lost to drought
. In the north, storms and heavy rains have left 45 dead and destroyed over 1,000 homes since the start of the rainy season in October 2015.