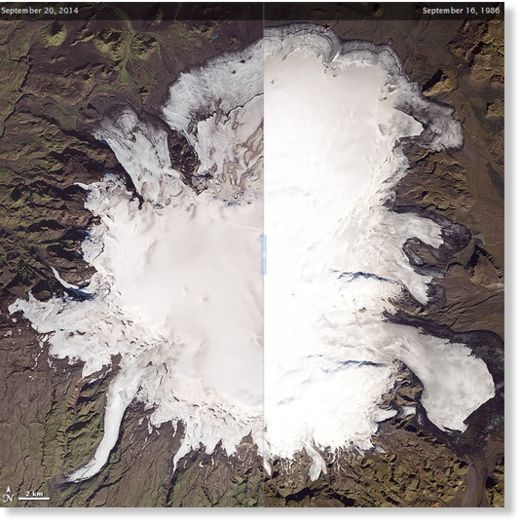 A volcano sitting beneath Iceland's Mýrdalsjökull ice cap is
due for a "big" eruption, Nasa has said
. Satellite images showing Mýrdalsjökull reveal the ice cap has shrunk dramatically over the last 30 years, and experts
believe this is a result of recent volcanic episodes.

Comment: Well, it's nice to see the 'experts' didn't blame the shrinkage on 'global warming'.


The images, from Nasa's Earth Observatory, show before and after photos of the ice cap - the first from September 2014, the second from September 1986.
More than half of Iceland's ice caps and glaciers sit either directly above or near active volcanoes, meaning fire and ice often unite.
Additional images