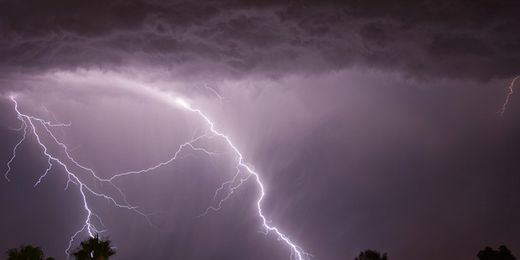 In Maharashtra, At least 26 people were killed in different incidents of lightning across the state from last 24 hours. Heavy rains accompanied by thunder storms and lightning have been lashing since past three days in the state and it will result in increasing the level of water storage across the state.
At least 13 people were killed when struck by lightning in Marathwada region. In Vidarbha, lightning claimed 8 including 4 in Nagpur district, three in Yavatmal and one from Wardha district. Most of those killed were farmers and farm labourers. Hailstorm lashed Chandur bazaar in Amravati district and damaged the standing crop.

In Nashik, district lightning killed 2 while three of a family were killed when a bolt of lightning struck temple in Devdaithan in Jamkhed taluka of Ahamadnagar district.