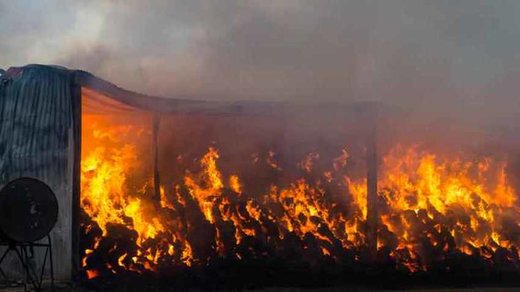 A "fast-moving and dangerous" bush fire leaves two people dead, with thousands of animals thought to have been burned alive.
Firefighters are battling to control a major wildfire in southern Australia which has killed two people and thousands of livestock.
Around 200 firefighters and several aircraft have reportedly been deployed to try and control the blaze, which is burning across a 27-mile front near Adelaide.
One person died in a paddock while a second died in a car, Australian media reported.