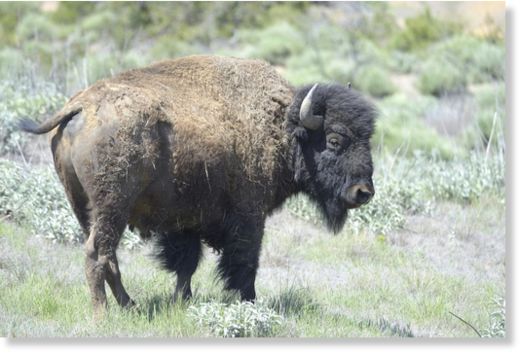 A man was hospitalized Wednesday morning after a bison attack on Santa Catalina Island, officials said.
Los Angeles County Fire Department officials helped Chris Baker, 43, around 8:40 a.m.
after he was gored by a bison
near Isthmus Pier, near the Two Harbors area.
He was airlifted by helicopter to Harbor-UCLA Medical Center about an hour after the attack, said Matt McClain, director of marketing and communications for the Catalina Island Conservancy.
Baker was on a hiking trail near Tower Peak on the isthmus side of an 8-foot fence, where two or three bison roam, McClain said.
"Every once and a while, they get through that gate," McClain said.