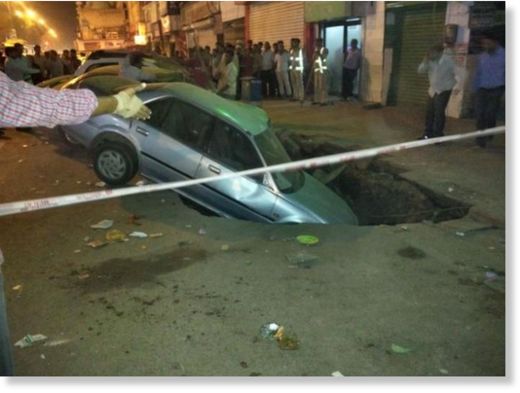 At around 12 in the midnight on Monday, a car fell in a sinkhole formed by caving in of road at Delhi's Netaji Subhash Marg area. An accident, however, was averted as there was no one in the car.
The authorities soon swung into action to avoid any further mishaps. Police was called and the car was pulled out by a crane. "Two-three metro officials have been deployed in the area where the incident happened to fill the hole in the road. Traffic personnel have also been deployed for managing the traffic movement on the road," informed ACP, Sushil Kumar.
Some residents argued that the incident happened due to ongoing construction work in the area. Delhi Metro Rail Corporation (DMRC) has been constructing Red Fort line which will connect Lal Qila, Jama Masjid, Dilli Gate with ITO and tunnelling has been taking place in Old Delhi areas.