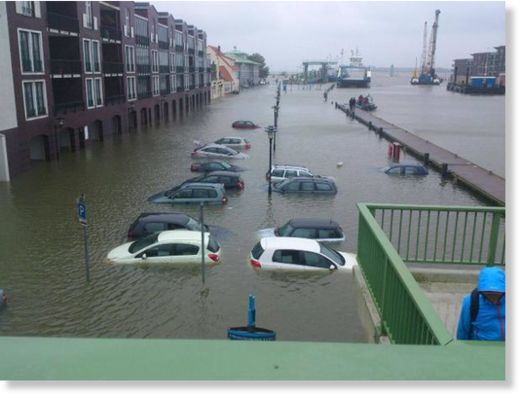 Hurricane Gonzalo, or at least what is left of it, has caused storm surges and coastal flooding in parts of northern Europe over the last few days.
Gonzalo has left a trail of destruction behind from Bermuda to Canada and on to UK and other parts of northern Europe, including Ireland, France, Belgium, Netherlands, Germany and Denmark.
On Monday 20 October, Gonzalo hit Ireland and the United Kingdom with winds of 159 kph (99 mph) was reported on the Isle of Wight, according to the BBC. Around 600,000 homes were left without power at one point. Three people have been killed in the storm (1 in UK and 2 in France), and several others left injured.