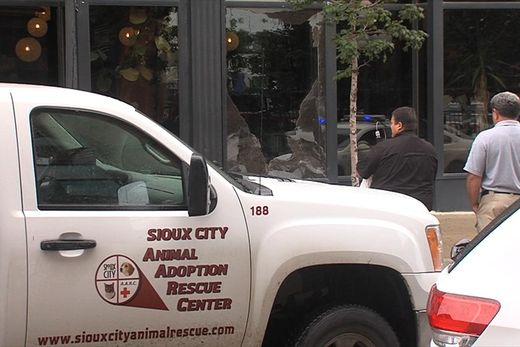 A deer crashed into the windows of Rebos on Wednesday afternoon, shattering one of the two panes.
There is no significant damage to the restaurant and nobody was injured.
The deer was still breathing when ABC9 crews arrived at the scene.
Customers and staff say they were pretty shaken up about the whole ordeal.
"It was about the noon hour and it sounded like, I don't know what it was. All we heard was a big giant crash, a very loud band and everything in the restaurant stopped," said Ryan Brun, Rebos bartender.