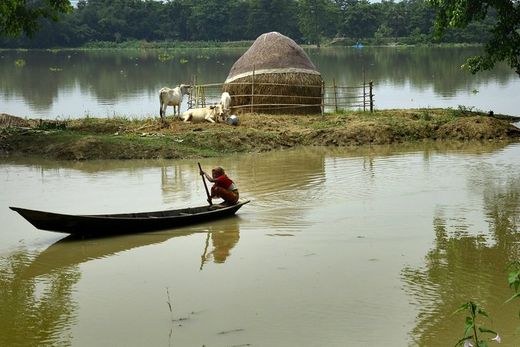 Floods and landslides in Nepal and northern India have killed nearly 200 people and scores more are missing, local authorities said Monday.
Nepal has been worst hit, with 105 people confirmed dead after torrential rain triggered landslides and flooding, devastating entire villages in what the country's prime minister termed a "national tragedy".
Another 136 people are missing, and authorities are battling to prevent an outbreak of cholera after some survivors showed symptoms of the potentially fatal disease.
Nepal's Prime Minister Sushil Koirala pledged to "expedite the rescue, relief and rehabilitation efforts" and expressed his sorrow over the deaths.
In neighbouring India's Uttar Pradesh state, flooding has claimed at least 48 lives and forced around 500,000 people to leave their homes, relief commissioner KS Bhadoriya told AFP.