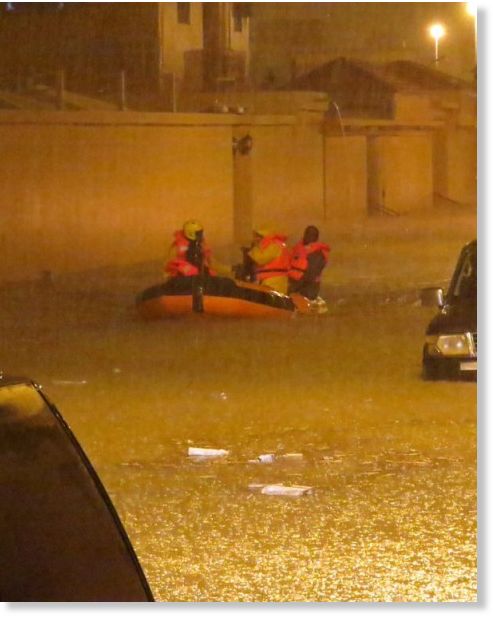 Seasonal storms brought heavy rain to Qatar and central and eastern parts of Saudi Arabia on 25 November 2015.
Doha, Qatar, recorded more than a year's worth of rain in one day.
One person has been reported as killed in the floods in Riyadh Region, Saudi Arabia in what is the third deadly flood event to hit the country in the last 4 weeks.
Saudi Arabia
The state-run Saudi Press Agency reported earlier today that seasonal storms brought heavy rainfall in central and eastern areas of the country, causing severe flooding in Riyadh and Al-Qassim Regions.
Saudi Arabia civil defence report that 1 person has died in the floods in the province of Rimah, Riyadh Region, which is located about 120 kilometres north-east of the capital Riyadh.
Schools have been closed, roads blocked and in some cases flooding has forced drivers to abandon their vehicles. Saudi Arabia civil defence say they have responded to dozens of emergency calls. The city of Buraidah, Al-Qassim Region, is reported as one of the worst hit.