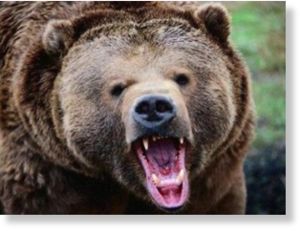 A bear attacked a resident of the Armenian city of Noyemberyan when the man was searching for lost calves.
Samvel Mamyan was hospitalized with wounds on his body, head, legs and hands, a representative of Noyemberyan medical center told
Armenian News-NEWS.am.
"He received outpatient treatment and was vaccinated against rabies. Samvel was discharged from hospital and will continue to be treated at home," said Daniel Amirakyan, the head of the surgery department.
The incident took place in a pasture located away from the city Noyemberyan on Tuesday morning. Samvel Mamyan came across a bear while searching for lost calves. Samvel's dog attacked the bear, and he escaped.
"Thanks to his dog, Samvel was not wounded severely," Amirakyan added.