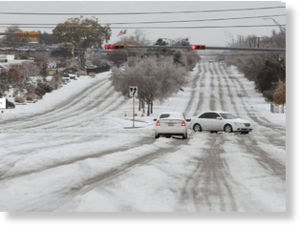 A powerful icy storm system is sweeping across the US, resulting in temperatures dropping to -29C and lower as well as deaths, power cuts and massive travel disruption.
A severe winter storm warning has been issued by the Government's National Weather Service, and forecasters say the storm is heading for Virginia and the Mid-Atlantic next.
Yesterday, the mercury dropped to -29C in Montana and South Dakota during the day, while officials have warned residents in northwest Minnesota to brace for temperatures as low as -45C with the impact of wind chill.