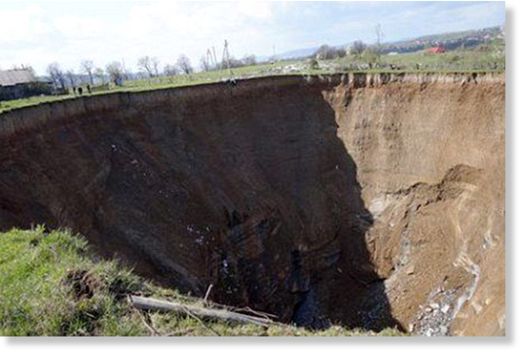 Spanning 100 metres across and some 60 metres deep, this gigantic hole could be a meteor crater.
But it's understood to have been caused by something far closer to home - humble salt.
Terrified residents fear their homes will soon vanish after it suddenly opened up in their Ukrainian village, reportedly swallowing seven houses in the process.
Now they are demanding the government act to either stop the hole getting even bigger or move them to a new, safer location.