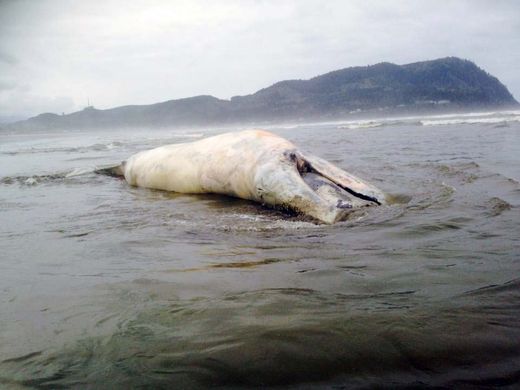 A dead, decomposing 40-foot gray whale washed ashore in the Oregon Coast town of Seaside on Tuesday morning, and marine experts advise staying away from the massive carcass because it's "really nasty."
Keith Chandler, a marine mammal expert from the Seaside Aquarium, said the whale has been dead for "quite some time."
"It's really smelly. We're quite a ways from it and I can smell the whale," Chandler said.
Dr. Debbie Duffield from Portland State University will collect samples on the dead whale and try to determine its cause of death.
Once marine experts have finished collecting all the data they need, the city of Seaside will likely bury the whale. Chandler said it will be a challenge.