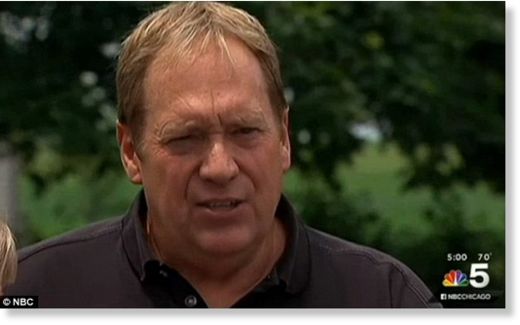 An Illinois man named Rod has survived being struck by lightning for the second time in his life.
Rod Wolfe, 58, was moved from his garden to the driveway at his Chebanse home when lightning struck a tree four feet away and the current traveled to his boots.
Wolfe's wife Sue was working out back when she said she heard the 'most god-awful bang'.
'I didn't know where I was,' she told NBC 5. 'I thought July Fourth? What happened?'
That's when Sue found Wolfe, who had been fixing a downspout in their front yard in preparation for a garden benefit walk, 'on all fours'.
'He couldn't move, he couldn't walk,' she said. 'He didn't know where he was, he had a headache.'