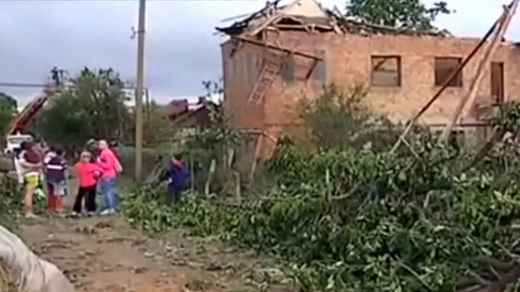 A tornado hit several villages in the Dnepropetrovsk region in Ukraine's south this week. Locals reported that roofs were blown off, trees torn from the ground, and fish from the river covered the roads, adding they had never seen anything like it before.
The village of Volosskoe near Dnepropetrovsk suffered the worst,
Rossiya 24
channel reported. The funnel cloud grew to 100 meters in diameter.
The tornado was gone in some 15 minutes, leaving people in its wake in shock. Locals said they had only seen such a weather phenomenon "
on television, in programs about America
,"
Kharkov
news agency reported.