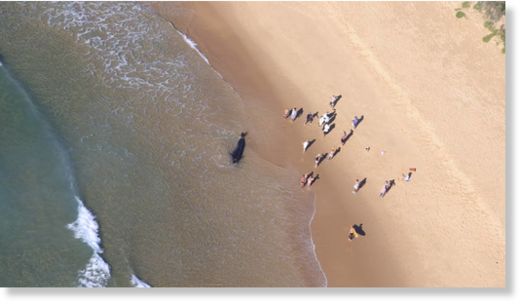 A five metre long whale carcass has been found washed ashore between Fairy Meadow and Towradgi beaches this morning.
The female adult pilot whale died at sea from natural causes according to the Organisation for the Rescue and Research of Cetaceans in Australia (ORRCA).
''The whale was showing clear signs of illness, it was underweight and excessive lice was found in its mouth,'' said ORRCA spokeswoman Shona Lorigan.