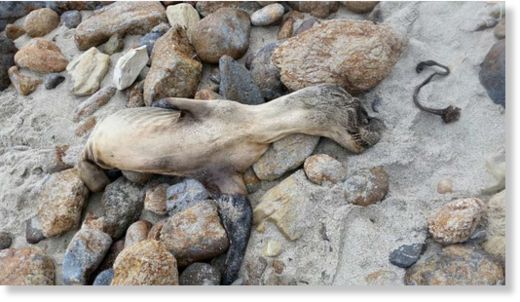 Malibu is known for it's beauty and scenic views, but that's changed at some local beaches. A family stumbled upon nearly 10 dead sea lions on a Malibu beach Sunday.
"We just came down the stairs and little sea lions are being washed on to shore dying," Neda Soderqvist says in a video she posted on her Facebook Page after making the discovery with her family at State Dume State Beach.
"It was devastating to see a bunch of sea lions just lyind dead. It wasn't one or two it was six or eight," Soderqvist said to FOX 11's Christine O'Donnell.
The sight was especially difficult for her seven-year-old daughter Isabella Soderqvist. "They came up and just died right in front of us," Isabella said. "I was crying to my mom and I said I was really emotional so i wanted to go."