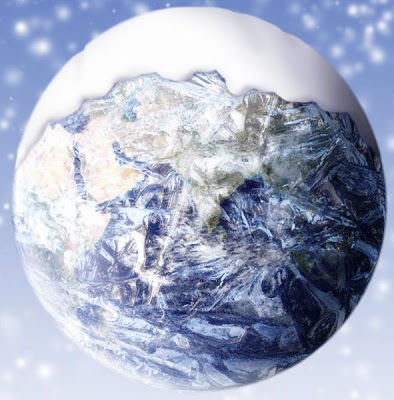 With nasty cold fronts thrusting an icy and early winter across the continental U.S. - along with last winter described by
USA Today
as "one of the snowiest, coldest, most miserable on record" - climatologist John L. Casey thinks the weather pattern is here to stay for decades to come.
In fact,
Casey, a former space shuttle engineer and NASA consultant, is out with the provocative book Dark Winter: How the Sun Is Causing a 30-Year Cold Spell, which warns that a radical shift in global climate is underway, and that Al Gore and other environmentalists have it completely wrong. The earth, he says, is cooling, and cooling fast.
And unless the scientific community and political leaders act soon, cold, dark days are ahead. Casey says the evidence is clear that the earth is rapidly growing colder because of diminished solar activity. He says trends indicate we could be headed for colder temperatures similar to those seen in the late 1700s and early 1800s when the sun went into a "solar minimum" - a phenomenon with significantly reduced solar activity, including solar flares and sunspots.
If he's right, that would be very bad news.
Dark Winter
posits that a 30-year period of cold has already begun.
Frigid temperatures and the food shortages that inevitably result could lead to riots and chaos.