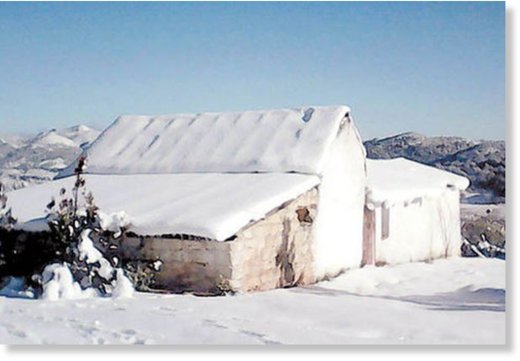 Residents in many parts of Mexico might decide to remain in their homes for this long weekend as
heavy rains, strong winds, some snow and cold temperatures are forecast for many regions.
In fact, the national Civil Protection office has declared an
"extraordinary emergency" in 446 municipalities in 23 states, brought on by cold front No. 34 and the eighth winter storm of the season.
The declaration will make resources available for the emergency supply of food and blankets to an estimated half a million people from Chihuahua in the north to Chiapas in the south.
The cold front´s mass of polar air is covering much of the country, guaranteeing cold to very cold weather for the weekend.
Sleet or wet snow are forecast for areas 3,500 meters above sea level in the State of México, Tlaxcala, Puebla, Hidalgo and Veracruz and winds gusting to 70 km/h in the Isthmus of Tehuantepec.