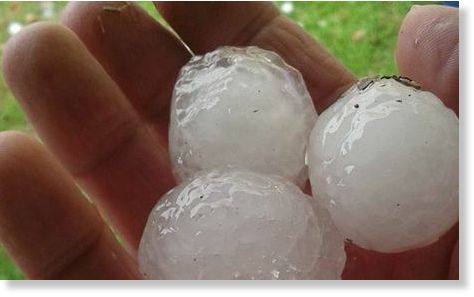 Severe thunderstorms are no longer affecting the Southeast Queensland area (east of Dalby from Rainbow Beach to Stanthorpe).
The immediate threat of severe thunderstorms has passed, but the situation will continue to be monitored and further warnings will be issued if necessary, the Bureau of Meteorology advised at 8.15pm.
Earlier, BOM reports a dangerous thunderstorm had developed and was headed for suburbs north of Brisbane.
Queensland's storms started to develop about 2pm, affecting first the Granite Belt and Darling Downs
There was golf-ball and even tennis-ball-sized hail smashing Stanthorpe about 4.30pm.
The ferocity of the downpour of hail surprised many weatherwatchers.