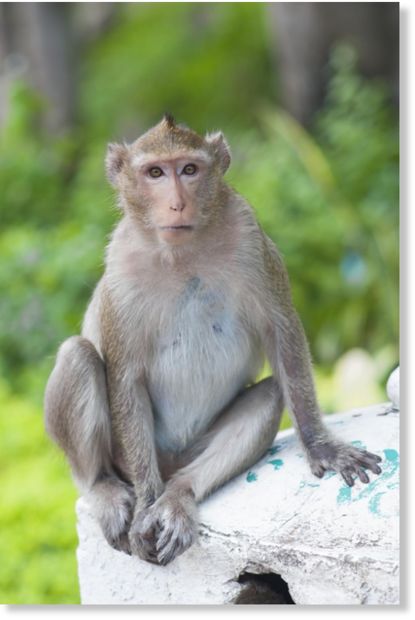 A horrific zoo attack saw a monkey rip off a small boy's testicle, run off and eat it.
The eight-month-old was reportedly having his dirty diaper changed by his mom at Guiyang Qianling Wildlife Park, in south west China, when the animal attacked.
State media reports that the monkey pounced on the youngster and hacked off a chunk of his genitals.
It dropped the flesh on the ground, allowing an elderly passerby to pick it up.
But the aggressive ape quickly snatched it back, bounded off and ate it before he could be caught.
The boy was rushed to hospital. He received treatment and his condition is described as "not life-threatening."