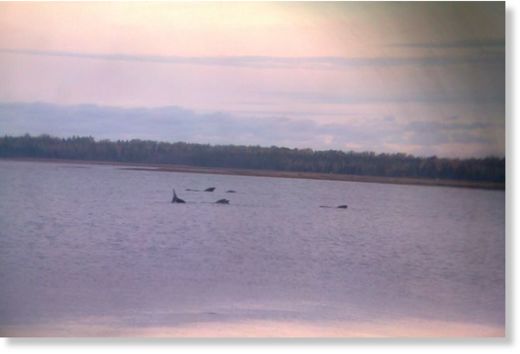 Of the pilot whales that were stranded near St. Nicholas Tuesday, Wednesday and Thursday, two have died, two were rescued and the rest freed themselves.
Scientists and officers from several government departments, educational institutions and volunteer groups were on the scene Thursday morning as the last two whales were lead back out to sea.
The whales were discovered by a woman walking her dog Tuesday afternoon. A large male had beached himself in Sunbury Cove, between St. Nicholas and Linkletter, while eight females and juveniles swam around him.