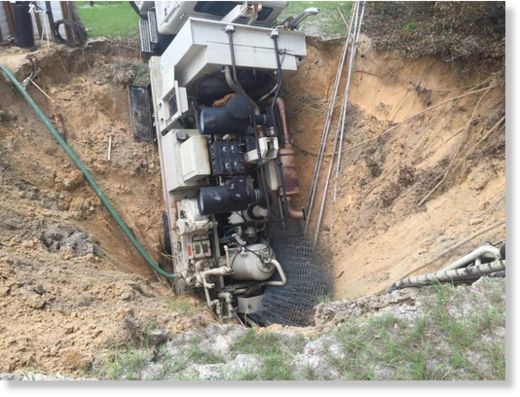 Firefighters in Citrus County were on the scene Thursday of a possible sinkhole which swallowed a truck-mounted drilling rig.
Deputies said the sinkhole opened up from drilling a well at the home in Beverly Hills and no one inside the home was hurt. The home was about 60 feet away from the hole,
which was about 30 feet deep,
said the Citrus County public information officer.
There was also no damage to the home, but photos on the Citrus County Sheriff's Office Facebook page show it took down most of the large truck and only the nose of the truck was sticking up out of the hole.