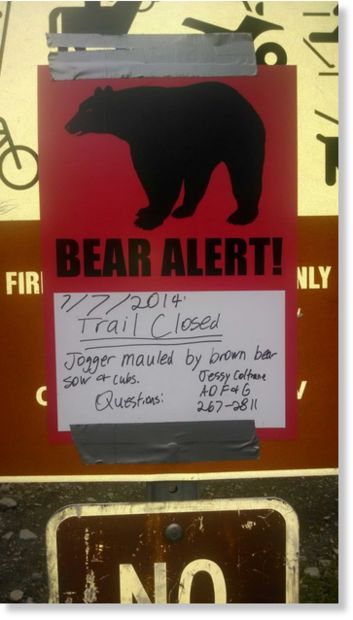 The second grizzly bear mauling in less than two months on the outskirts of Alaska's largest city has sent another runner to the hospital with serious injuries.
The attack this time came in Bird Valley, just south of Anchorage. It follows on an attack at Joint Base Elmendorf-Richardson in mid-May.
Both attacks involved people surprising grizzly sows with cubs. The JBER attack involved a sow with small cubs of the year. The latest attack was launched by a sow with two nearly grown cubs, probably 2-year-olds.