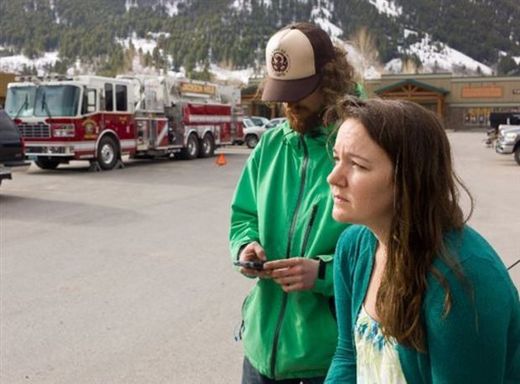 Local officials and dozens of evacuees kept anxious watch Thursday on a slowly sliding hillside that threatened to take out several homes and businesses in this resort town.
They also had an eye on the weather, hoping no rain or snow triggers a sudden, massive release of dirt and rock. Forecasters predicted a 20 to 30 percent chance of rain and snow this weekend.
People remained evacuated, since Wednesday, from 46 houses and apartment units. Authorities were escorting people back to their homes, temporarily, to fetch belongings.
"We're just wanting to make sure we have everyone out in case there's some kind of catastrophic release of the hillside," Assistant Town Manager Roxanne Robinson said Thursday. "Even if it continues to be slow, it's going to be disruptive for access."