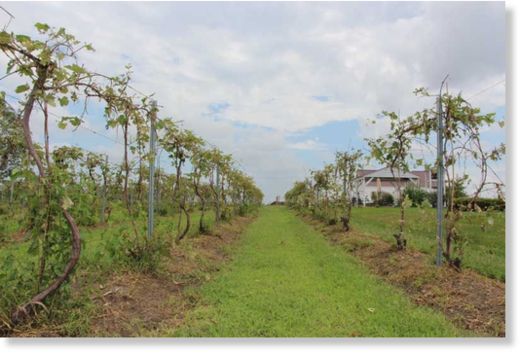 This won't be remembered as a good year for Nebraska's grape industry. The last few weeks of August are usually harvest season for Nebraska grape growers, but vineyards across the state have been affected by severe weather in the last fews months, losing crops to everything from late freezes in May to high winds and hailstorms in June and July.
Typically, grape growers have at least one severe weather event to contend with during the growing season, said Jennifer Montgomery, executive director of the Nebraska Winery & Grape Growers Association. But this year, there were at least four distinct weather events that damaged crops throughout the state.
"It's been a very interesting year," Montgomery said. "It depends on where you were. Maybe you were OK after winter, but then the wind damage did you in. (The damage) is pretty widespread. It's pretty much all over the board." Stefan Kegley, owner of George Spencer Tasting Room in Gibbon and president of NWGGA, said only 10 percent of his grape crop will be harvested this year. Kegley owns 16 acres of grapes around Gibbon and Kearney. He usually sells grapes to Miletta Vista Winery in St. Paul.
A vineyard he owns north of Kearney was ruined by the late frost and a good portion of the rest was wiped out by the July 9 storm that rolled through the Gibbon and pelted the area with large hail. "The vines were completely stripped off," Kegley said. "It looked like winter the next morning."