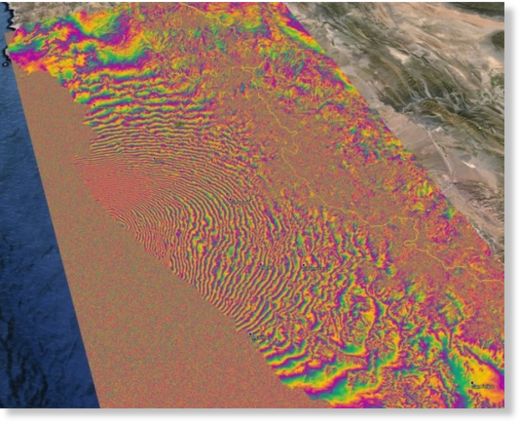 The Earth was displaced by 140cms after a massive 8.3 earthquake rocked Chile's north coast on September 16, according to satellite images taken before and after the temblor, which were analysed by scientists, using a technique — called Synthetic Radar Aperture Interferometry (InSAR) .
This technique combines before and after satellite images into colorful maps — called interferograms.
The rainbow-colored fringes, which can be similarly interpreted as the elevation contours on a map, help scientists approximate how far the ground moved on a fault following an earthquake. The European Space Union launched the spacecraft that took these images, called Sentinel-1, in the Spring of 2014. It orbits about 430 miles above Earth and uses radar to sense ground movements.