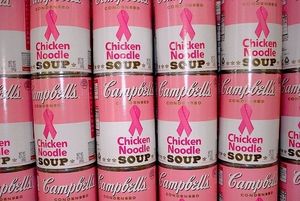 In recent years, as the Paleo diet has gained
more and more traction
, with
Sweden ditching it's primitive dietary recommendations
in favour of dietary advice that reflects what truly makes humans thrive (high-fat, low-carb), the Diet Dictocrats have stepped up their game, trying desperately to keep the dietary lie alive. After all, we can't have people discovering the truth about diet - that animal fat is healthy, natural and nourishing for human beings - because, God Forbid that people's brains and bodies should function properly... that might lead to them beginning to actually think for themselves!
When a society is so steeped in corruption, so in-over-its-head in lies that serve only to fatten the pockets of the elite while the masses suffer, rather than representing an honest search for objective truth, 'science' becomes yet another tool for inflicting the dominant ideology on the ignorant plebes. The real problem, however, is that more often than not, the plebes believe it.
A new 'study' coming from the Breast Cancer and the Environment Research Program at Michigan State University, published in the current online issue of
Breast Cancer Research
is a case in point
.
As
Science Daily
reports
:
"New findings show that eating a high-fat diet beginning at puberty speeds up the development of breast cancer and may actually increase the risk of cancer similar to a type often found in younger adult women. "