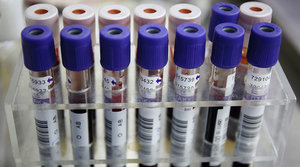 The Chinese scientist who led the development of the world's first cloning factory says he is
now ready to replicate humans
. His only fear is that the society is not ready to accept this, he told AFP.
The giant cloning facility is set to open within the next seven months, and plans to be cloning 1 million cows a year by 2020. Other animals to be cloned include racehorses and police dogs.
"Everything in the supermarket looks good - it's almost all shiny, good-looking, and uniformly shaped. For animals, we weren't able to do that in the past. But with our cloning factory, we choose to do so now," CEO Xu Xiaochun told AFP.