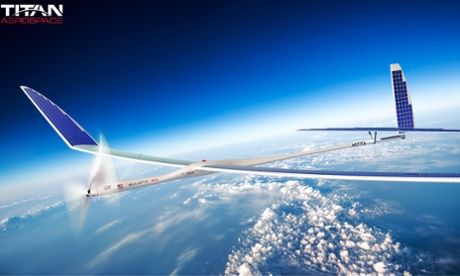 Social network said to be in talks with Titan Aerospace in order to bring internet connectivity to people in the developing world
Facebook is reportedly in discussions to acquire Titan Aerospace, a manufacturer of drones, for around $60m.
Titan Aerospace specialises in solar-powered, very high flying drones capable of staying airborne for five years at a time, positioned as a more cost-effective alternative to orbital satellites dubbed as "atmospheric satellites".
The talks,
confirmed by technology site TechCrunch
, indicate that Facebook is likely interested in these satellite alternative drones that fly as high as 20km in altitude as part of its Internet.org initiative.
Facebook founder Mark Zuckerberg took to the stage at Barcelona's Mobile World Congress in February to elaborate on the Internet.org coalition's plans to connect the next five billion people to the internet in developing nations. The drones could be used to blanket large areas of Africa and other countries with internet access.