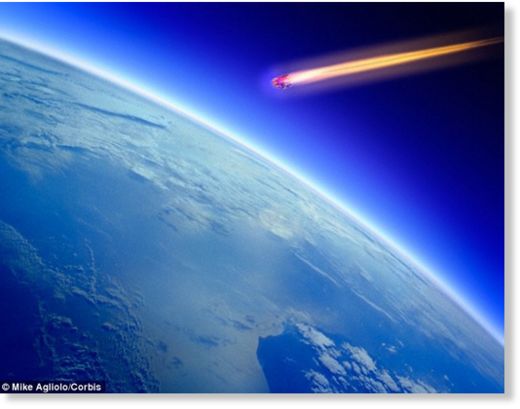 * A study by the University of Chicago says a cosmic impact is the best explanation for the 'Big Freeze' 12,800 years ago

* They say evidence for this comes from nanodiamonds scattered across 11 countries that could only have come from space

* The material is found in a thin layer just a few metres below the surface

* And they also formed at temperatures in excess of 2,200°C (4,000°F)

* This suggests they were likely created by a major impact event

* Several other theories have been suggested for this Younger Dryas period nearly 13,000 years ago, including wildfires and a solar flare

* But this latest evidence suggests a cosmic impact is the best theory
Around 12,800 years ago Earth was plunged into a 'Big Freeze', resulting in the extinction of many species. What caused this event, however, is not known.
One theory is that Earth was struck by a comet or asteroid at the time and now new research supporting the theory has been released.
By studying nanodiamonds scattered across Europe, North America and South America, the researchers say the impact theory is right.