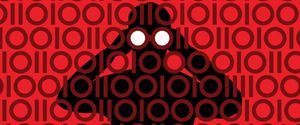 Back in May, Google settled a giant
class action suit
over its mining of Gmail user data. Now it faces
another fight
:
Major media outlets fighting to convince the judge to keep public the documents generated during the case.
Google's attorneys argue that there is no reason to make the documents public, given that the court refused to certify the class and the case didn't proceed. Meanwhile representatives for a ragtag band of media companies - referred to in court docs as "The Media Intervenors," which is a great name for a band - argue that the public has a right to know details of the case:
"Under the First Amendment and the federal common law, the press and the public have a presumptive right of access to court proceedings and documents."
In a case management conference scheduled for tomorrow, Judge Lucy Koh (who Pando readers will remember as the judge presiding over the
Techtopus
wage fixing suit) will decided whether to seal the documents.