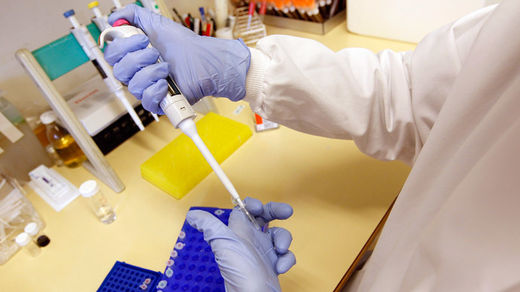 US scientists have physically cut the HIV virus out of infected cells by using enzymes. The method could, in theory, lead to a permanent cure for AIDS, though researchers warn there is still a long way to go.
Scientists from Temple University School of Medicine in Philadelphia have pioneered a technique which uses a targeting strand of RNA (called guide RNA, or gRNA) that locates the virus. A "DNA snipping" enzyme (called a nuclease) then removes it from the infected cell. The cell, now free of the HIV virus, then repairs itself.
Cells armed with the nuclease-RNA combination proved impervious to HIV infection, the research states.
"This is an important step on the path toward a permanent cure for AIDS. It's an exciting discovery, but it's not yet ready to go into the clinic. It's a proof of concept that we're moving in the right direction," said Dr. Khalili, director of the Comprehensive NeuroAIDS Center at Temple and lead author of the study.
The editing process was successful in several cell types that can harbor HIV-1, including microglia and macrophages, as well as T-lymphocytes. "T-cells and monocytic cells are the main cell types infected by HIV-1, so they are the most important targets for this technology," Khalili said.