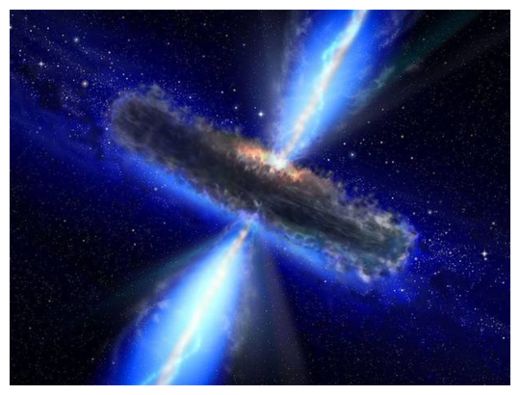 Five previously hidden supermassive black holes have been discovered by British astronomers,
leading to speculation that the universe could contain millions of the mysterious monsters which chew up everything that comes close to them.
A supermassive black hole is a cosmic mass at the centre of most large galaxies with a gravitational pull nothing can escape - not even light.
International scientists led by astronomers at Durham University said the five had been hidden by clouds of dust and gas - and millions more could be similarly hidden.
They were uncovered when the team pointed Nasa's orbiting Nuclear Spectroscopic Telescope Array (NuSTAR) satellite observatory at a collection of nine that are thought to be "extremely active" - emitting high-energy X-rays across space.