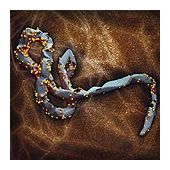 The Ebola virus is not always deadly and genetics may play a role in the severity of the illness, according to a new study on mice.
Researchers at the
University of Washington
infected mice with a mouse form of the same species of the Ebola virus that is sweeping West Africa.
Seventy per cent of the mice got sick, and more than half of this group died, some due to liver inflammation and others due to internal hemorrhage.
About 19 per cent of the mice lost weight initially but then regained it in two weeks and made a full recovery.
The remaining 11 per cent showed a partial response to the virus and less than half in this group died.
The findings are reported in the journal
Science
this week.
Scientists say the variability in outcomes resembled what has been seen in the human epidemic sweeping West Africa this year, killing more than 4,900 people and infecting more than 13,000.
They were also able to find associations in disease outcomes and mortality rates according to specific genetic lines of mice.