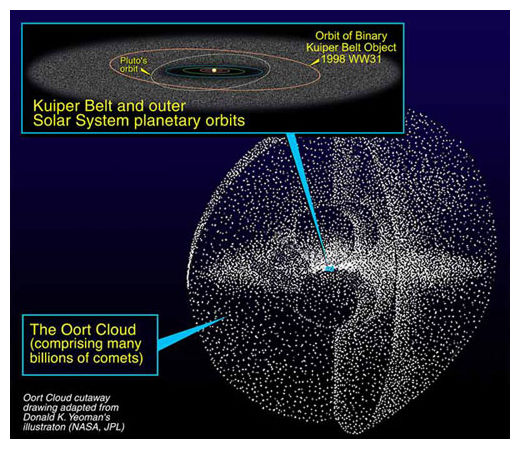 A Canadian-Taiwanese program co-sponsored by Taiwan's National Science Council has made discoveries beyond Neptune that are expected to help solve some of the mysteries of the solar system.
In four years of observation using the Canada-France Hawaii Telescope, the team of scientists discovered a sizable object in the inner Oort Cloud, in addition to more than 90 smaller ones, said team member Chen Ying-tung, a research assistant of the Taipei-based Academia Sinica Institute of Astronomy and Astrophysics.
The recently discovered object is about 300 kilometers in diameter and is second only to a dwarf planet named Sedna identified in 2003 in the inner Oort Cloud, said Chen.