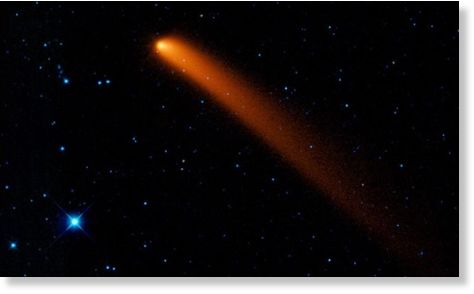 The Earth has been left with a huge blind spot for potentially devastating comet strikes after the only dedicated comet-spotting program in the southern hemisphere lost its funding, leading astronomers have warned.
The program, which discovered the Siding Spring comet that
narrowly missed Mars on Sunday
, was shut down last year after losing funding.
"It's a real worry," Bradley Tucker, an astronomer at the Australian National University (ANU) and University of California Berkeley, told
Guardian Australia
.
"There could be something hurtling towards us right now and we wouldn't know about it."
The Siding Spring survey - named after the observatory near Coonabarabran in central New South Wales, where the Mars comet was first spotted -
was

the only

program in the southern hemisphere actively searching for potentially hazardous comets, asteroids and meteors.