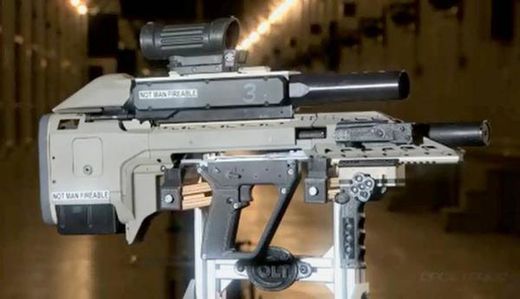 Of all the many things our country is known for producing - maple syrup, hockey stars, ketchup chips, snow — "firearms" have never really been associated with Canadian innovation.
Unless you include the article by H.P. Albarelli Jr. as he writes 'Who killed Gerald Victor Bull? Mystery still shrouds murder of American who helped arm Iraq'.

In many ways, Bull's story reads like a Tom Clancy novel gone amok. It is replete with enough codenames, secret and double agents, arms dealers, exotic weapons and strange deaths to split the seams of any conspiracy pinata.
Canada did not invent the gun, nor do its citizens even have the constitutional right
to carry one
without a license, proper training and a thorough background check.
So why is Canada being credited this week for shaping "
the future of firearms?
"
Because it appears to be true, that's why.