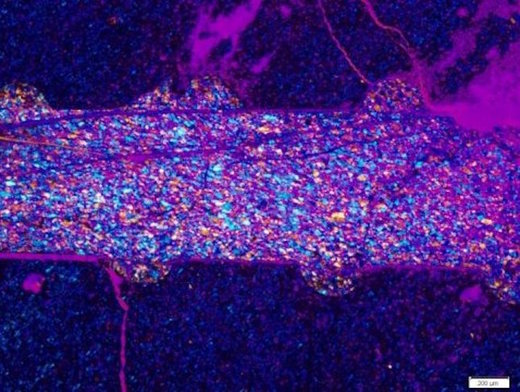 Geologists from Brown University may have finally explained what triggers certain earthquakes that occur deep beneath the Earth's surface in subduction zones, regions where one tectonic plate slides beneath another.
Subduction zones are some of the most seismically active areas on earth. Earthquakes in these spots that occur close to the surface can be devastating, like the one that struck Japan in 2011 triggering the Fukushima nuclear disaster.
But quakes also occur commonly in the subducting crust as it pushes deep below the surface -- at depths between 70 and 300 kilometers. These quakes, known as intermediate depth earthquakes, tend to be less damaging, but can still rattle buildings.
Intermediate depth quakes have long been something of a mystery to geologists.
"They're enigmatic because the pressures are so high at that depth that the normal process of frictional sliding associated with earthquakes is inhibited
," said Greg Hirth, professor of earth, environmental, and planetary sciences at Brown. "The forces required to get things to slip just aren't there."