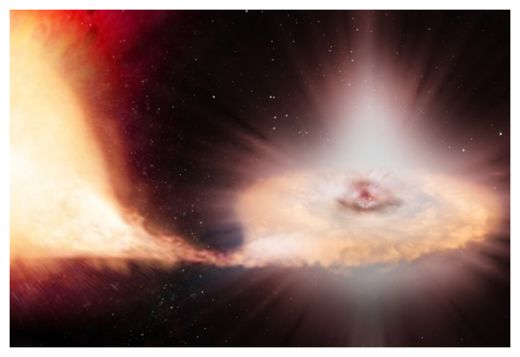 Less than two months after it first began repeatedly scanning the sky, the ESA's Gaia space observatory has discovered its first supernova - a powerful stellar explosion that had occurred in a distant galaxy located some 500 million light-years from Earth, the agency
announced
on Friday.
According to the ESA, the supernova was located during a sudden rise in the galaxy's brightness that occurred between two Gaia observations made a month apart. This anomalous spike in light was observed by a team of astronomers during a routine sky survey on August 30, and the supernova was given the name Gaia14aaa.
Since beginning its scientific work on July 25, Gaia has been repeatedly scanning the sky in order to examine a catalogue of nearly one billion stars an average of 70 times over the next five years. Dr. Simon Hodgkin from the Institute of Astronomy in Cambridge explained that there were many benefits to this approach.
"This kind of repeated survey comes in handy for studying the changeable nature of the sky," said Dr. Hodgkin, a member of Gaia's Science Alert Team. "As Gaia goes back to each patch of the sky over and over, we have a chance to spot thousands of 'guest stars' on the celestial tapestry. These transient sources can be signposts to some of the most powerful phenomena in the Universe, like this supernova."