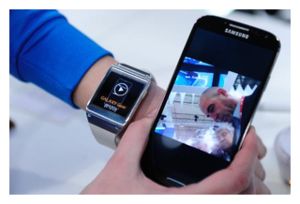 Barcelona - Smartphone makers are fighting for space on your wrist and your head, lucrative real estate for a new wave of high-tech devices if only they can persuade you to wear them.
Manufacturers unleashed a battery of new wearable devices at the world's biggest mobile fair in Barcelona, Spain, trying to carve out new revenue sources in developed markets where smartphone sales are slowing.
From smart bracelets that track your fitness to watches and glasses that let you take a call or check text messages and email, these gadgets are the new stars of the February 24-27 Mobile World Congress.
Wearable devices first became commercially viable in 2013, said David Sovie, head of electronics and technology at Dublin-based consultancy group Accenture.
"I think 2014 is when you will start to see more mass market, or at least wider adoption of these technologies," he said.
According to an Accenture study of 23,000 consumers in 23 countries, there is a large appetite for such products, with 46 percent saying they were interested in smart watches and 42 percent in smart glasses.
The first target is fitness fanatics, wooed with bracelets that record the number of steps they take, the distance travelled, calories used, or even their heartbeat.
US firm Fitbit, leader with more than 60 percent of the market for wearable fitness devices, has invited congress visitors to join a contest by strapping on a bracelet during their stay in Barcelona. The winner is the competitor who has moved most.