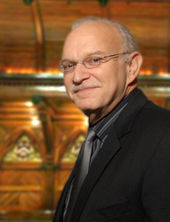 As reported by the
Gateway Pundit
: Top US scientist Hal Lewis resigned this week from his post at the University of California at Santa Barbara. He admitted global warming climate change was nothing but a scam in his resignation letter.
From the
Telegraph
(because for some reason the Liberal Media here in the U.S don't like this stuff getting out).
The following is a letter to the American Physical Society released to the public by Professor Emeritus of physics Hal Lewis of the University of California at Santa Barbara
Sent: Friday, 08 October 2010 17:19 Hal Lewis
From: Hal Lewis, University of California, Santa Barbara
To: Curtis G. Callan, Jr., Princeton University, President of the American Physical Society
6 October 2010
Dear Curt:
When I first joined the American Physical Society sixty-seven years ago it was much smaller, much gentler, and as yet uncorrupted by the money flood (a threat against which Dwight Eisenhower warned a half-century ago).