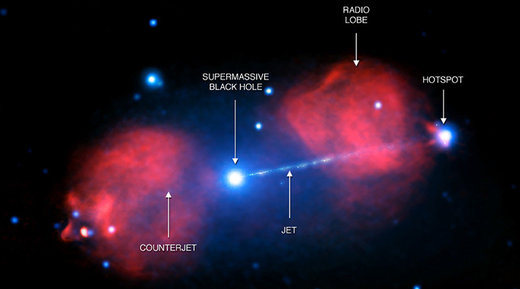 Likened to a scene in the sci-fi epic Star Wars, a new image released by NASA shows what happens when a blast of energy beams across the galaxy from a super-massive black hole.
A composite photograph taken over the course of 15 years by the space agency's Chandra X-ray Observatory looks like the superlaser from the Death Star planet destroyer.
But fear not: the phenomenon is nearly 500 million light years from earth and is apparently part of the normal workings of the universe.