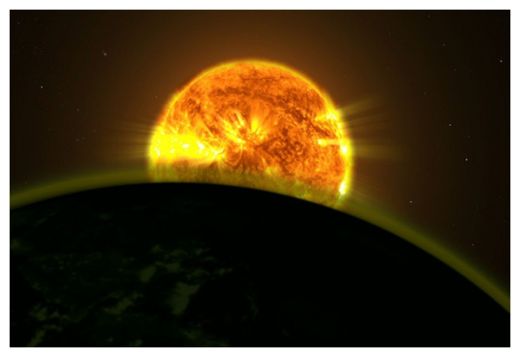 NASA said its
Hubble Space Telescope
has detected subtle traces of water in the atmospheres of five distant alien worlds.
Two teams of scientists have discovered faint signatures of water in the atmospheres of five exoplanets. This is the first study to conclusively measure and compare the profiles and intensities of these signatures on multiple worlds.
"We're very confident that we see a water signature for multiple planets,"
Avi Mandell
, a planetary scientist at NASA's Goddard Space Flight Center in Greenbelt, Md, and lead author of an
Astrophysical Journal
paper, said in a statement. "This work really opens the door for comparing how much water is present in atmospheres on different kinds of exoplanets, for example hotter versus cooler ones."
Scientist use space telescopes like Hubble to not only spot exoplanets, but also analyze their atmospheres. As a planet passes between its star and the Earth, researchers are able to analyze the atmosphere by determining which wavelengths of the star's light are transmitted and which are partially absorbed. During the latest study, the scientists used Hubble's high-performance
Wide Field Camera 3
, which is one of a few cameras capable of looking into the atmospheres of exoplanets trillions of miles away.