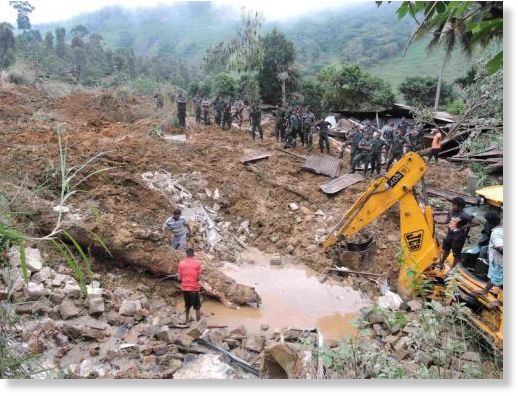 A landslide in hilly south-central Sri Lanka is believed to have killed more than 100 people on Wednesday as it buried scores of houses, a government minister said, and the toll is likely to rise.
The landslide hit a village in the tea-growing area of Sri Lanka after days of heavy monsoon rain, with more than 300 people listed as missing.
"More than 100 people are believed to have died," Disaster Management Minister Mahinda Amaraweera told Reuters from the disaster site in the village of Haldummulla, 190 km (120 miles) inland from the capital, Colombo.
"We have suspended the rescue operations because of darkness and inclement weather. There is also a threat of further landslides."