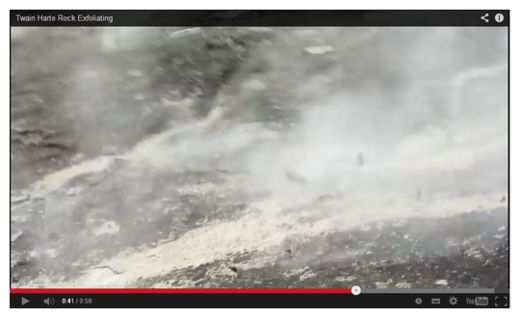 If you like geology, you're used to relying on an active imagination. Most geologic processes occur too slowly to see them play out for yourself. Many of the exceptions are dangerous enough that you might not want a front row seat or are rare enough that the odds of being there to witness them are disheartening. Sometimes, though, the Earth throws us a bone - or in this case, a gigantic slab of granite.
One interesting way that rocks weather and crumble apart is called "exfoliation." Like the skin-scrubbing technique, this involves the outermost layers of exposed igneous or metamorphic bedrock sloughing off in a sheet. Over time, this tends to smooth and round the outcrop - Yosemite's
Half Dome
providing a spectacular example.