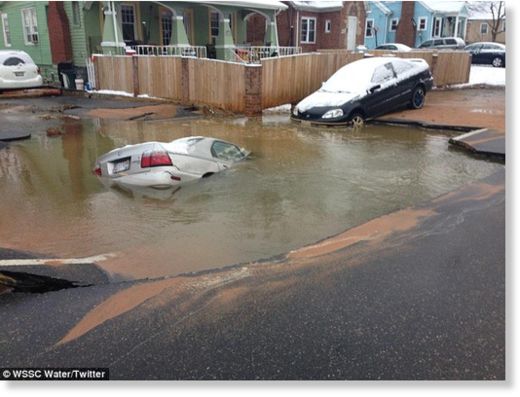 A sinkhole gobbled up one family's car in Maryland on Tuesday morning.
Darwin Mendoza says he was in the car with his 8-year-old son, and two daughters, a 4-year-old and a 6-month-old baby, when it hit the hole as he was backing out of his driveway. The hole was hidden by water.
Mendoza says at first, only one tire sank, and that he and his children got out of the car. They then watched as the sinkhole got bigger and swallowed the car whole.
'They were running to leave. Thank God they didn't put their seat belts on. It helped them get out of the car,' neighbor Luz Martinez told
NBC Washington.