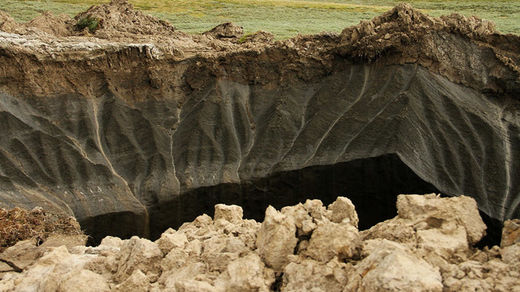 A fresh giant crater has appeared in Siberia's Novokuznetsk region. Measuring 20 meters in diameter and up to 30 meters in depth, the hole is unnerving the local population, who fear the next one might swallow their homes.
The mysterious sinkhole was first spotted by Rinat Sharifullin, a local man whose house is a mere 100 meters away from where it emerged. He blames the sagging of earth into abandoned mine tunnels snaking beneath the ground in the area.
"We have to get out of here", Rinat's wife Natalia told local media. "There are mines under our garden, closed down in the 1990s."