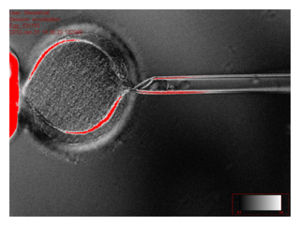 A new stem cell discovery has reawakened controversy about human cloning - though technical challenges mean scientists are far from being able to create human babies as in Michael Bay's 2005 sci-fi flick "The Island."
Not that they would even want to.
"Nobody in their right mind would want to do that," said John Gearhart, the director of the Institute for Regenerative Medicine at the University of Pennsylvania, who was not involved in the study. And indeed, the research wasn't conducted with the idea of creating
cloned mini-me's
in mind. Instead, scientists attempting to treat diseases of the cell's powerhouse, the mitochondria, refined the technique, which is the same one used to create the cloned sheep Dolly in 1996.
But the parallels between the animal-cloning procedure and the new human one have triggered concern. The U.S. Conference of Catholic Bishops (USCCB) swiftly issued a statement condemning the research, both on the grounds that embryos were destroyed in the research process and over the concern that the
full reproductive cloning of humans
is on its way.
"They or others may be close to being able to develop cloned human embryos to the fetal stage and then beyond," said Richard Doerflinger, the associate director of USCCB's Secretariat of Pro-Life Activities.