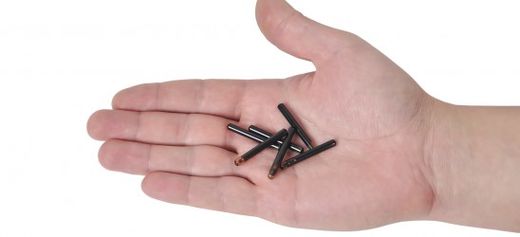 Going by hacker stereotypes, it'd be pretty easy to physically identify anyone committing an act of digital crime. A combination of pallid skin, hoody and laptop is the biggest giveaway. Such hackneyed images of hackers are, of course, evidently wrong, bordering on offensive. Real hackers penetrating business networks have the common sense to avoid cliched clothing and try to conceal their tools.
For those who can bear the pain,
biohacking, where computing devices are injected under the skin, provides a novel way to acquire real stealth to sneak through both physical and digital scans.
That's why US navy petty officer Seth Wahle, now an engineer at APA Wireless, implanted a chip in his hand, in between the thumb and the finger - the purlicue apparently - of his left hand. It has an
NFC (Near Field Communications) antenna that pings Android phones
, asking them to open a link. Once the user agrees to open that link and
install a malicious file, their phone connects to a remote computer, the owner of which can carry out further exploits on that mobile device.
Put simply, that Android device is compromised. In a demo for
FORBES
, Wahle used the Metasploit penetration testing software on his laptop to force an Android device to take a picture of his cheery visage.