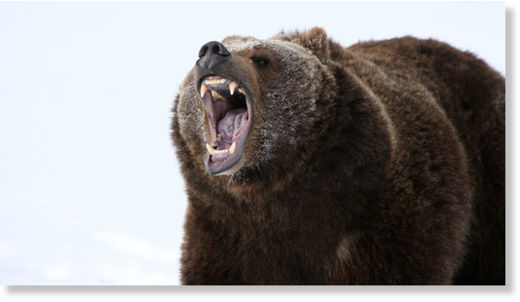 A National Guard soldier was mauled by a brown bear on Joint Base Elmendorf-Richardson while participating in a training exercise Sunday morning, officials said. A JBER release said the soldier was mauled by a sow defending her cubs --
the second such attack in just more than two months on the Anchorage base.
The soldier was in stable condition as of Sunday afternoon. His name had not yet been released.
The Alaska Army National Guard soldier was a participant in a daylong "land navigation exercise," said Alaska National Guard spokeswoman Maj. Candis Olmstead. During the exercise, soldiers are given a compass and map and are timed as they navigate alone to hidden locations on the course.