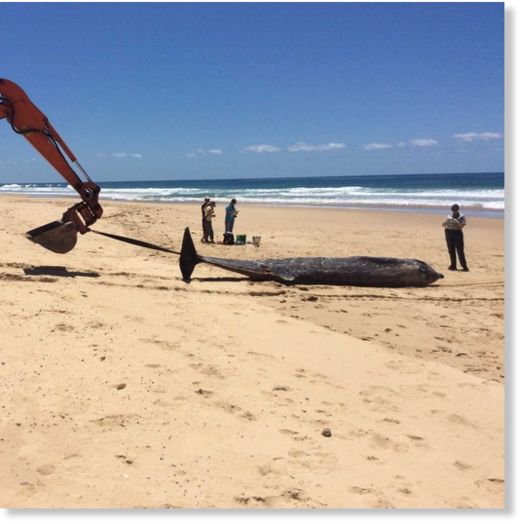 Marine experts will examine a
rare deep sea whale
that has washed up on a Queensland beach.
The five-and-a-half metre beaked whale was found dead this morning at Wurtulla on the Sunshine Coast.
It was believed to have died of natural causes.
It was at least the second beaked whale to wash up on the east coast of Australia this week
, after one was found on Redhead Beach, south of Newcastle, last week.
The Queensland Museum will collect the Wurtulla whale's carcass tomorrow to conduct research into the rare species.
The Sunshine Coast Council has erected a sign around the Wurtulla Beach whale asking people not to touch the whale, saying it could carry viruses.
Whale Conservation Society's Paul Hodda said it was an exciting find because the mysterious whale is rarely seen anywhere in the world.