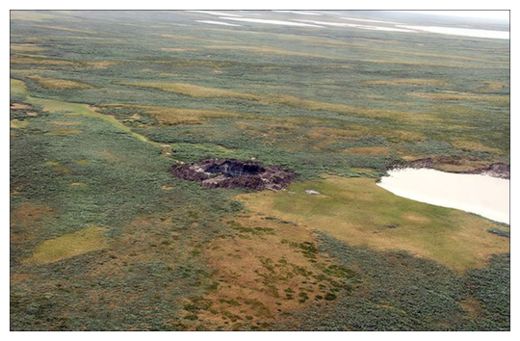 Reindeer herders in Russia's Far North have discovered yet another mysterious giant hole about 30 kilometers away from a similar one found days earlier.
Located in the permafrost of the subarctic Siberian region of Yamal, which means "end of the earth" in the local Nenets language, both craters appear to have been formed in recent years and have icy lakes at their bases.
Scientists who examined the first hole theorized that it could have been created when a mixture of water, salt and gas exploded underground, the
Siberian Times
news site reported.