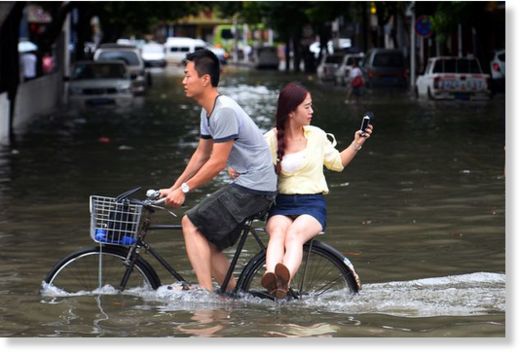 The downpours hitting the country this week have caused chaos, and the economic costs are still going up for many
China has been beaten by unbelievable rainstorms for the last three days - and these flood images show the shocking aftermath of all of that precipitation.
But although there has been destruction and shocking downpours, these images show that people are, for the most part, getting in with real life in the best way they can.
The continuous rainstorms have affected 360,700 people in 14 counties, districts and cities in central China's Hubei province since Wednesday, the provincial civil affairs department said.
In Wuhan, capital of Hubei, more than 10cm fell on Thursday, while outside of the city, as about 36,950 hectares of cropland had been damaged and 145 houses had collapsed.