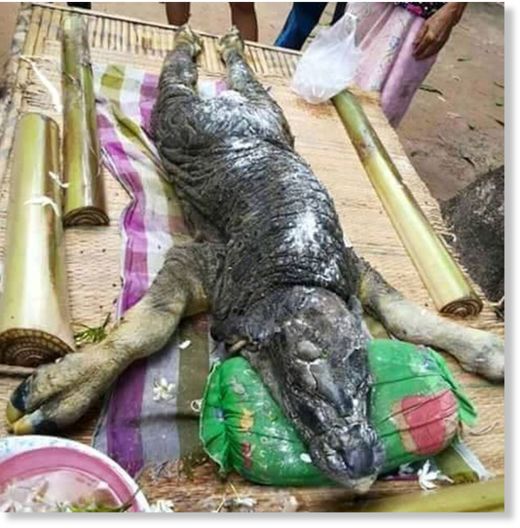 Confusing genetic creations happen all the time, but this is one of the most unusual animals seen in a long time
Images have been shared of a most unusual creature spotted in a remote village - and it's the stuff of sci-fi movies.
The strange animal appears to have the scaly, rough head and skin of a reptile such as a crocodile.
However, on closer inspection, it's also got the body, limbs and hooves of a mammal such as a calf.