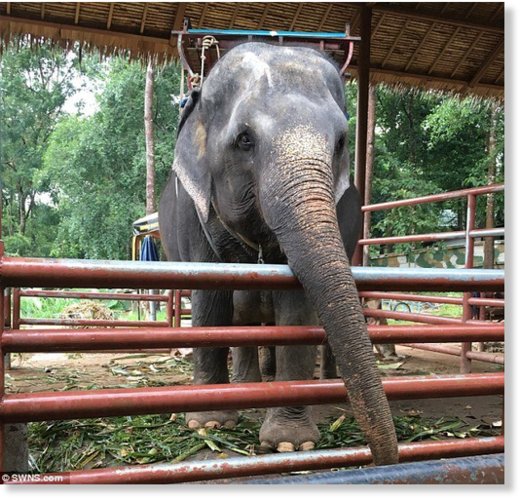 Thai authorities said Tuesday that a Scottish tourist was gored by an enraged elephant and trampled to death during a trekking tour on the resort island of Koh Samui.
Gareth Crowe, 36, and his stepdaughter, Eilidh Hughes, 16, were riding the adult elephant when they were thrown from the animal,
police told Agence France-Presse.
Crowe's stepdaughter and the elephant's handler were able to escape, but Crowe — who had a prosthetic leg, police said — could not outrun the elephant, Samui District Chief Paiboon Omark told AFP.
Crowe was wounded by the elephant's tusk and trampled. He died after being transported to a local hospital.
According to Thai news reports, the elephant — named Rambo but also known as Golf — became upset when his handler, called a mahout, climbed down to take a picture for the tourists.