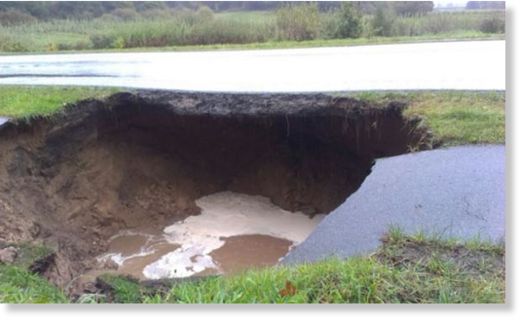 Heavy rain over the last 24 hours has brought flooding to parts of North Jutland (Nordjylland) in Denmark.
North Jutland police are reporting a road near Sindal has been completely closed after parts of it collapsed as a result of the heavy rain and flooding.
Other roads, including the E39 motorway, as well as parts of the railway network have also been badly affected. Earlier today police advised motorists to avoid travel where possible. Some roads looked more like lakes after the prolonged rainfall. Extra water pumps have been brought in to help alleviate the flooding. Several houses in Lendum are said to have been completely flooded.