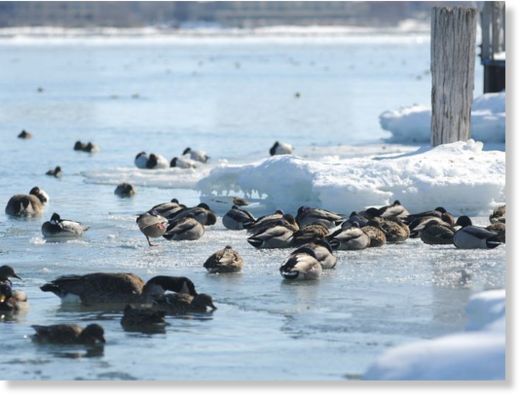 Harsh weather is taking a toll on the waterfowl concentrated in the St. Clair River.
Terry McFadden, a wildlife biologist with the Michigan Department of Natural Resources, said
waterfowl across the state are dying because of the extreme cold and growing ice cover.
Below-zero temperatures have caused rapid ice formation, blocking ducks from food sources in the water and sometimes trapping the birds in the ice.
"Most likely it's going to be similar to last year, we lost quite a few last year," McFadden said. "We don't have a really good estimate,
but it was in the thousands."
McFadden said waterfowl, including long-tailed and canvasback ducks, are concentrated in the St. Clair River, where some of the region's only remaining open water is located.
That large concentration of birds depletes available resources as the ice forms.