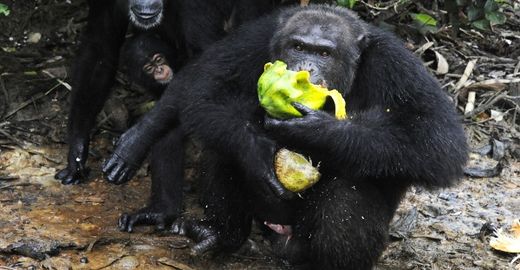 They're not as far behind us as we thought.
Chimpanzees may be even smarter than we thought they were.
According to a
fascinating report from Collin Barras of the BBC
, archeologists in Africa, South America and Southeast Asia, have been digging up crude stone tools that date back thousands of years — tools that were fashioned by
non-human primates
.
Which means something kind of extraordinary (emphasis mine):
"The tools are crude. A chimpanzee or monkey stone hammer is hardly a work of art to rival the beauty of an ancient human hand axe. But that's not the point. These primates have developed a culture that makes routine use of a stone-based technology. That means they have entered the Stone Age."
That's right: We now how pretty solid evidence to suggest that at least some chimps are now firmly in the Stone Age.
For reference, here are a few of the things humans did during the Stone Age: