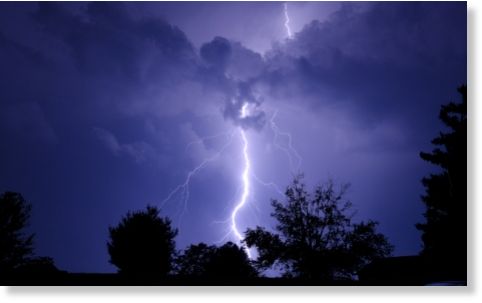 Four members of the same family were all struck by a lightning bolt on Saturday in Rennebu, South Trøndelag.
Around 5pm on Saturday, a married couple, both 57 years old, and their son, 24, and daughter, 23, were all admitted to St Olav's Hospital.
The couple and their daughter suffered only minor injuries from the lightning attack, but the young man was seriously injured. He was taken to intensive care at the hospital where his condition is said to be stable. He received vital heart and lung rescue at the scene of the incident after having a heart attack.
Tore Kyllo, operation leader with the local police, confirmed to NTB: "It is a family of four that is struck. One of them got a cardiac arrest, but resuscitation made his heart beat again."