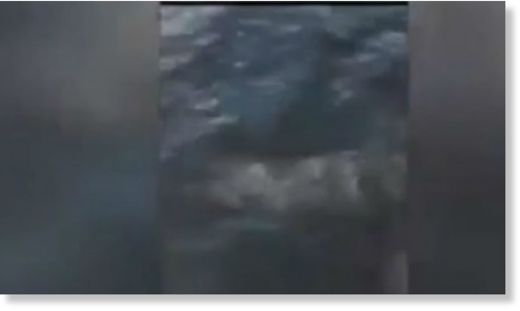 A shark attack was a near-miss for a fisherman in his boat while in the waters of the Gulf of Mexico. In a video that's buzzing on Facebook, a great white shark is seen circling a fisherman's boat and striking it three times.
My Panhandle reports that the incident happened Monday morning when Captain Scott Fitzgerald of Madfish Charters in Panama City, Florida was about eight miles out in the gulf when he felt a large bump on his boat.
The FWC has confirmed that the close call shark attack was caused by a great white. It bit down on the boat's trolling motor and Fitzgerald jumped up to pull the motor out of the shark's jaws. The drama wasn't over after that. The fisherman noticed the shark circling his boat and took a video of it with his cell phone. After the shark struck the boat three times, Fitzgerald decided it was time to vacate the area.
"He had the entire trolling motor in his mouth, and was moving it side to side, and it was shaking the boat," Fitzgerald says.