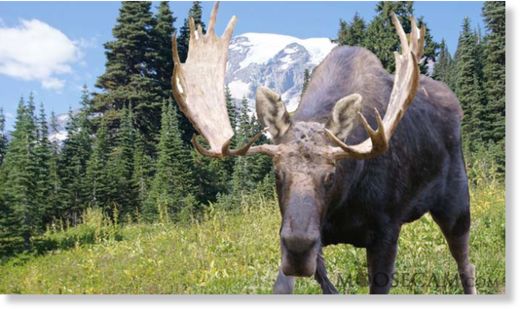 A moose on the rampage attacked two women walking with their dogs, injuring both severely.
The animals can weigh a half ton or more.
"We were just moseying along, hiking, enjoying our hike, and then all of a sudden, I looked up and he was looking right at me,"said Jacquie Boron, 50, who was hiking with her neighbor Ellen Marie Divis, 57, near their homes in Black Hawk, Colo., about 35 miles northwest of Denver.
Boron said the moose grunted and immediately charged toward her, hitting her squarely in the chest and knocking her off her feet.

"I knew that they were aggressive, and I knew that I should be very careful with them," she said. "But I didn't expect them just to charge me."