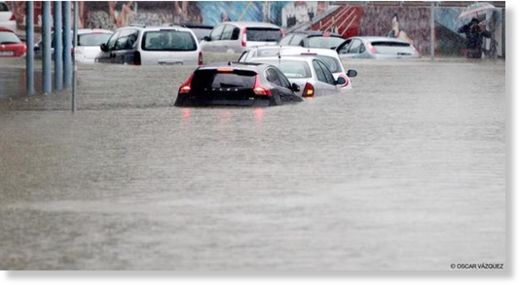 The city of Vigo in Galicia, Spain, is still under water after heavy rain has battered the region since 16 October 2014. WMO reports that the
city saw 81 mm of rain fall in 24 hours
between 16 and 17 October 2014.
Emergency teams from Protección Civil were called out on at least 20 occasions. The worst affected areas were the central parts of the city and also around the Balaídos football stadium. Numerous roads around the coty have been blocked by flood water around 40 cm deep. Not only did he flooding stop traffic, it also stopped car production in the city's Citroen car plant. Trains and ferry services have also been affected.
The storm has left over 9,000 without power.