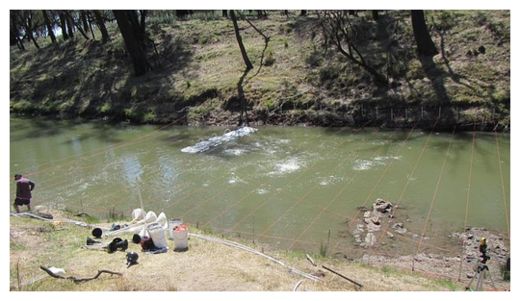 Queensland has another mystery that science still can't pin down: the bubbling of the Condamine River.
After two years and a "considerable sum'' invested, coal seam gas company Origin has released a scientific report that has four theories but still cannot quite pin down the mystery.
CSG could not be scientifically ruled out by the study but is just one of the myriad factors raised that could be contributing.
The bubbling occurs along a 5km stretch of the river, near Chinchilla, where coal seam gas is plentiful, but the source has always been a mystery and an issue of local debate ranging from rotting vegetation to CSG fracking.
Local folklore tells of at least one of the seeps that may have been occurring for decades while others were spotted by farmers soon after heavy flooding subsided in February 2012.