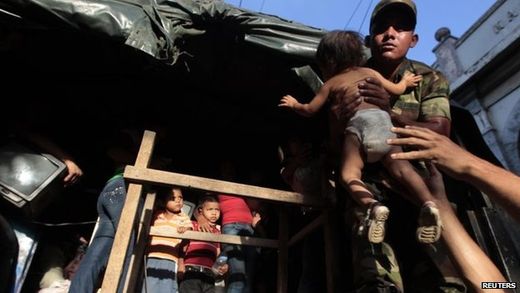 The authorities in Nicaragua have put the entire country on an "extreme red alert", the highest possible, after the country was hit by a series of tremors.
Nicaraguans were asked to sleep outdoors as seismologists warned of the possibility of a powerful earthquake rocking the Central American country.
Officials said the recent tremors had reactivated a fault which caused a devastating earthquake in 1972.
Between 5,000 and 10,000 people were killed in the disaster.