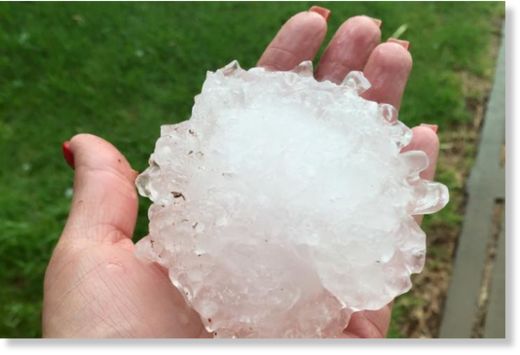 Just weeks before picking, severe storms have wreaked havoc on north-western New South Wales cotton crops.
Large hailstones pounded the Narrabri region and winds close to 100 kilometres an hour ripped at crops and pulled at tiled rooves.
The cotton crop of the Narrabri Community Education Trust farm has suffered extensive damage, but farmer Rob Eveleigh, who helps manage the crop, said other growers around it may have lost everything.
He said the 60 hectares of cotton was being grown as a fundraiser for local schools.
"It's probably in the order of 25 to 30 per cent damage which is a big loss obviously. That's the profits," he said.
"I know not too far away from there there's growers who lost whole crops.
"It's just one of those thing. If you're in farming, you just have to take it on the chin and move on."