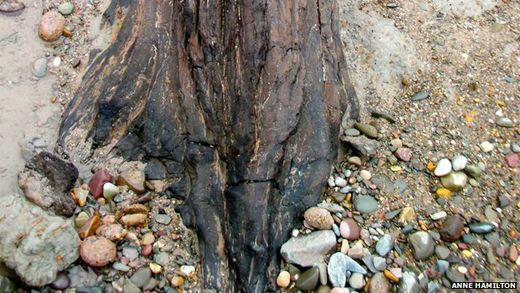 The remains of 10,000-year-old trees have been uncovered on a beach in the north of the Isle of Man after recent storms battered the Manx coastline.
Experts said a "chaotic" collection of trunks, branches and pine cones had been discovered in the cliffs at Cranstal, just north of Bride Village.
The pine woodland had been covered by about 16ft (5m) of sand and clay.
Andrew Johnson, Manx National Heritage archaeologist, says the find "opens a window on an ancient landscape".
"The epic weather has meant the sea washed away a considerable part of the cliff and knocked it back about 5m," he said.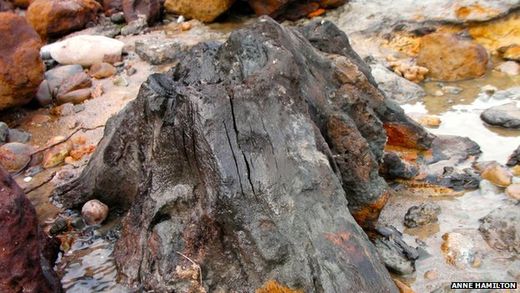 "This has exposed an extensive area of pine woodland, including pine cones, which is part of a landscape that existed about 10,000 years ago.