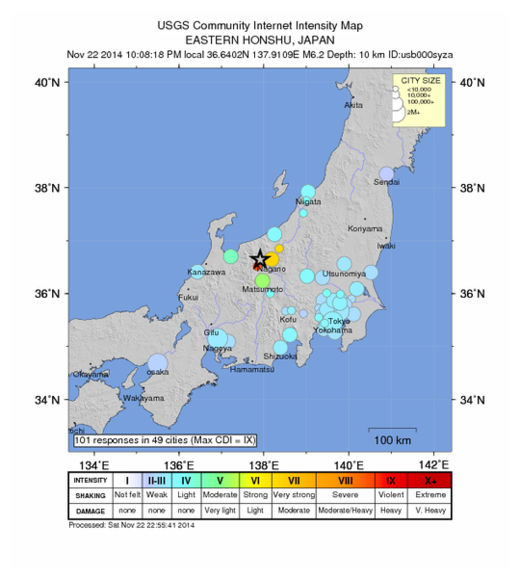 A
6.2-magnitude earthquake
rocked central Japan early on Saturday night and was even felt in Tokyo. This earthquake came only several hours after a deadly earthquake rocked southwestern China late Saturday afternoon.
The first earthquake struck near the town of Kangding in Sichuan Province. The U.S. Geological Survey (USGS) reported the earthquake having a magnitude of 5.9. The China's Xinhua New Agency reports one person killed after being hit on the head with falling debris. Another 15 were injured.
Just over 4 hours later, another earthquake struck central Japan at 10:08 p.m. local time Saturday (8:08 a.m. EST) about 16 km (10 miles) north-northeast at Omachi, Japan, according to the USGS.