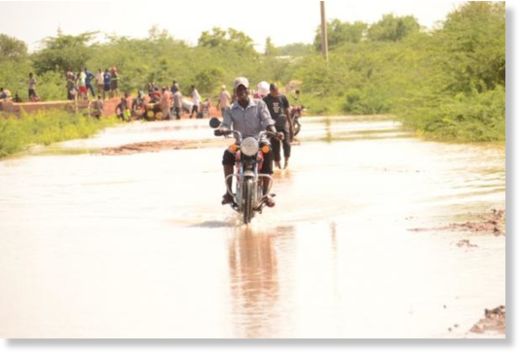 At least 4,040 families in Tana River county have been displaced by floods after River Tana burst its banks and flooded their homes.
No casualties have been reported.
Some victims said they have lost household property, food and livestock.
Kenya Red Cross Society Tana River and Kitui regional manager Gerald Bombe said on the phone the victims are camping in various sites in the three subcounties.
Bombe said the most affected areas are Madogo in Tana North subcounty, Masabubu and Gubani in Tana River subcounty and 14 villages in Tana Delta.
"We have already distributed non-food items to victims in Madogo and Masabubu, but we are still assessing the situation in Tana Delta, with a view to assisting victims," he said.