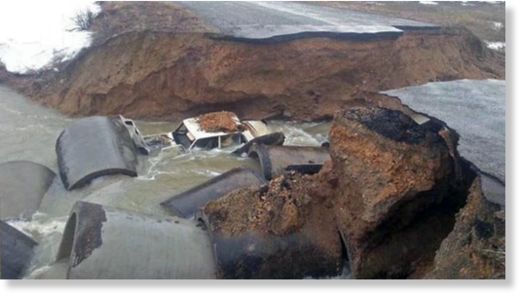 Floods in Karaganda Oblast continue to wreak havoc as Kazakh authorities are forced to evacuate dozens of settlements, Tengrinews reports citing the Oblast's Department of Emergency Situations.
1,760 houses have been flooded in 35 villages. 340 livestock have drowned.
A sharp rise in temperature to 20 degrees Centigrade between March 23 to 29 intensified the melting of snow and caused flooding of villages in Semey and Ayagoz districts in East Kazakhstan Oblast and of four districts in Karaganda Oblast.
The second wave of floods began on April 6 as a result of another sharp rise in temperatures, again to 20 degrees Centigrade, creating a threat of flooding of settlements in Karaganda and Akmola Oblasts in central Kazakhstan. Moreover, the threat now extends to Astana suburbs located near the riverbed of Nura.