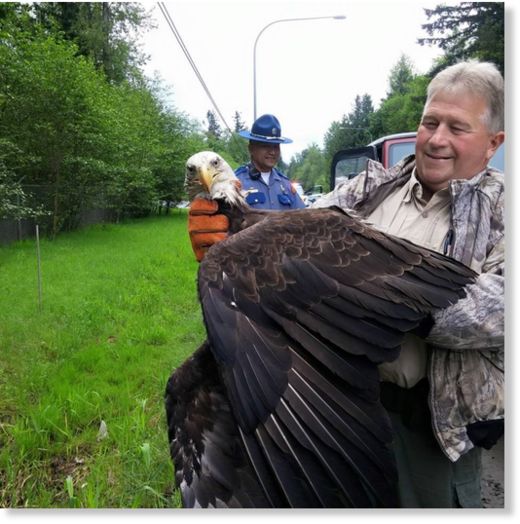 James Zilka and his family were headed out on a fishing trip Saturday morning when they saw a bald eagle drop from the sky, diving from a light pole to the ground below.
At first, James thought the majestic bird was dive-bombing for some prey along SR 161 near 304th Street E.
But after hitting the ground, the eagle wasn't moving — laying still in the road.
"There is a lane for the dump trucks to use to merge out of the dump. That's where it lay," James told Q13 FOX News. "We stopped just in front and I grabbed my phone and called 911."