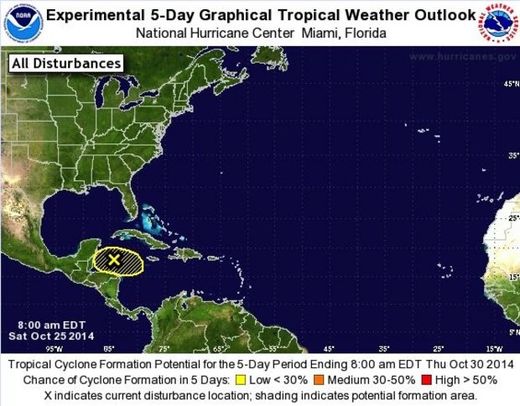 The remnants of Tropical Depression Nine, which washed ashore in Mexico earlier this week, have made it into the northwest Caribbean, where there is a chance -- a very small chance -- that they could develop.
The low pressure area was interacting with a cold front and had disorganized storms associated with it, the National Hurricane Center said Saturday morning.
The hurricane center gave it only a 20 percent chance of development over the next five days -- that is, if it develops at all.
Meanwhile, in the central Pacific, Hurricane Ana was still hanging in there.