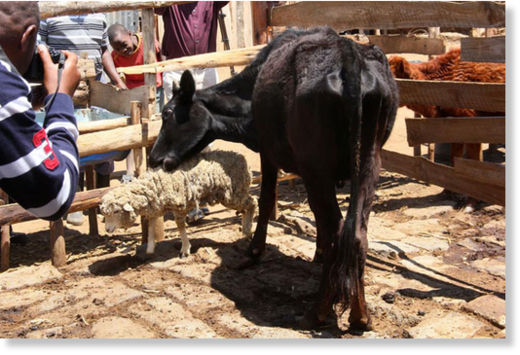 A family in Miti Mingi Village in Nakuru County is reeling in shock after
its cow developed a liking for meat about a week ago.
Mr Charles Mamboleo on Wednesday said he woke up to find the
cow feeding on one of his sheep that it had gored to death.
The following day, it fed on another sheep, having given fresh fodder and water in its feeding trough a wide berth.
"After the first incident, we thought the cow was starving, so we increased the supply of fodder and water,
but it still continued chasing after sheep,"
said Mr Mamboleo.
He expressed fears that his animal could have been bewitched since it had not calved since it was bought.