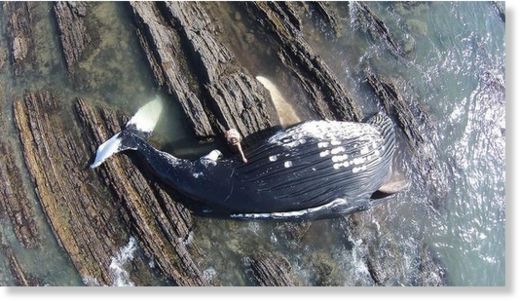 Two dead humpback whales have washed up on NSW beaches in recent days, prompting a reminder for swimmers to avoid getting too close to the giant "shark magnets".
One of the giant mammals reportedly washed up at Wallabi Point on the mid north coast on Monday morning, just a couple of kilometres north of Saltwater Beach where a second humpback carcass was found a day earlier.
"The one at Saltwater Beach was probably a juvenile while the other at Wallabi Point was much larger," said Dave Armstrong, who filmed the dead whales.