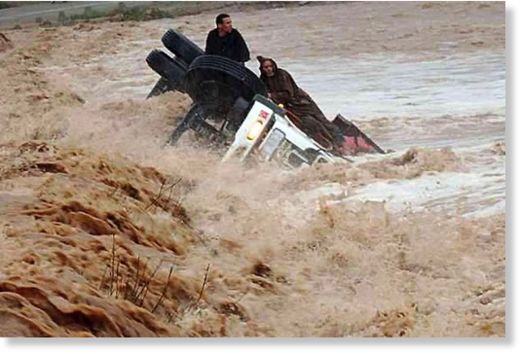 Dramatic pictures show roads turned to rivers, with army helicopters sent in to try and evacuate survivors
At least 17 people have been killed and dozens more are missing after severe flooding in Morocco.
Heavy rain on Saturday and Sunday destroyed houses, vehicles and roads, with dramatic pictures showing cars swept off highways and people stranded amid torrents of fast-flowing water.
The army has sent helicopters to evacuate dozens of people, and the country's King Mohamed has ordered authorities to take "all necessary emergency measures to help and support victims of the floods".