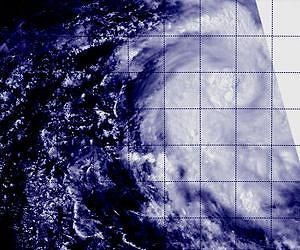 Tropical Storm Erika killed at least 12 people as it swept over the small island of Dominica, its prime minister said Friday, noting his country had been "badly beaten."
Local media, meanwhile, put the death toll at 35
as rescuers made their way to the village of Petite Savanne deemed the hardest hit by the powerful weather system.
"I can confirm 12 but the number may be higher," Prime Minister Roosevelt Skerrit tweeted on his way to the hamlet.
According to The Dominican.net, 27 people were reported dead in Petite Savanne when a "massive mudslide" demolished several houses there.
"The country has been badly beaten," Skerrit said in an audio message.
"I am asking residents to come out to help clean the streets, clear ravines and public buildings today," he tweeted.
Word of the death and destruction put the Dominican Republic on edge as it braced for a direct blast from Erika Friday afternoon.