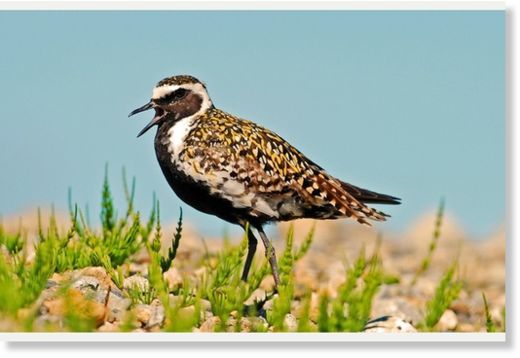 Dozens of dedicated bird watchers have been getting into a flap at a beauty spot near Tamworth after an ultra-rare bird flew in -
thousands of miles from where he should be.
Flustered 'twitchers' have descended on the RSPB's Middleton lakes armed with long-lens cameras after a Pacific Golden Plover was spotted in the site's Jubilee Wetlands.
The arrival of the bird, which is spotted gold and black on the crown, back and wings, was quite a surprise.
That's because
at this time the year it should be in its breeding ground, thousands of miles away in the Arctic tundra, from northernmost Asia into western Alaska.