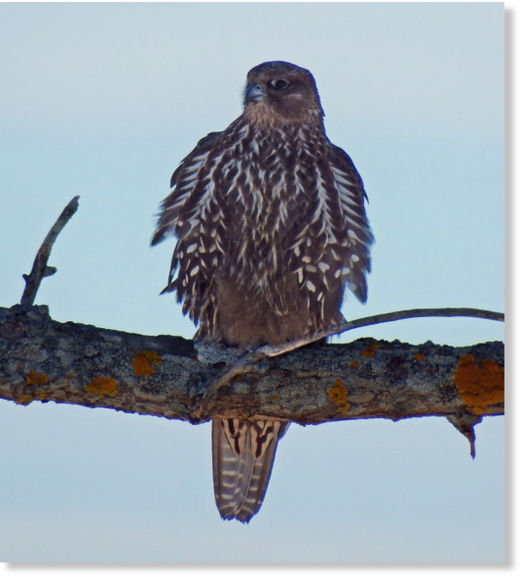 We interrupt this column for a special announcement: "A gyrfalcon has appeared in Wells Harbor!"
The gyrfalcon is the largest falcon in the world, capable of taking down a Canada goose. It preys principally on ptarmigan, a chicken-like bird of the tundra, but it is so powerful that it is known to dine on other formidable raptors of the north, such as short-eared owls and rough-legged hawks.
It breeds in barren arctic regions around the world, but occasionally wanders southward in winter.
It seldom stays long in one place.
My small group was on the prowl for snowy owls when we visited southern Maine last weekend. Several unusual birds also were known to be in the area, including a king eider in Ogunquit. The forecast was ideal, so down Interstate 95 we went. As we pulled into the public parking lot next to the harbor in Wells, a large hawk rested on the nearest tree - in fact, the only tree on the lot.