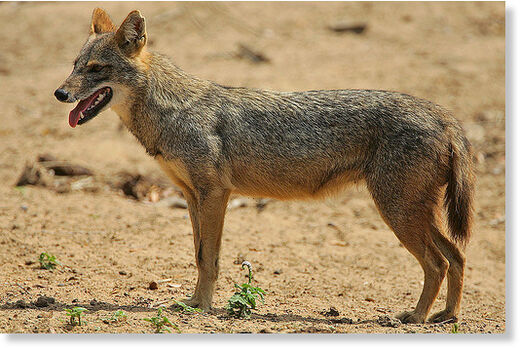 The local administration has deployed a police team to control wild jackals that have terrorising the villagers of Jogbudha VDC-7 in Dadeldhura for the last two days.
Chief District Officer Shiva Raj Joshi said that the police team from Jogbudha Area Police Office has been deployed to take the wild animals under control. "As many as 17 people and dozen of cattle have been injured in jackal attacks in the last two days," he said.
Kalapati Aire, Dhana Bhat and Mina Bhatta have been critically injured and were sent to Seti Zonal Hospital in Dhangadi for further treatment yesterday. Other victims have also left for Dhangadi for Jogbudha Hospital does not have enough stock of anti-rabbis vaccines.
A local teacher, Padam Luhar, said that
a group
of wild animals entered the human settlements
and started to bite villagers indiscriminately
last Thursday.