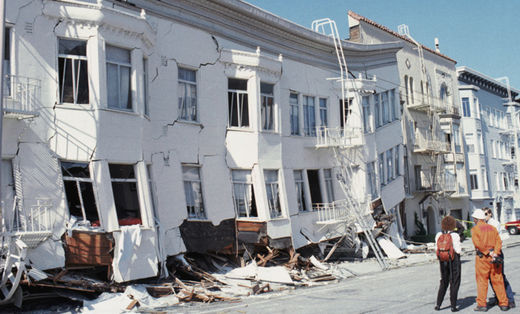 When is the Big One due?
Sometime in the next 30 years - and as soon as tomorrow. With about 300 large fault lines running beneath it, California is one of the most seismically active parts of the world, and has 37,000 tremors a year. Most are too small to be felt, but seismologists believe a couple of fault lines in particular - including the much-dreaded San Andreas - could trigger a megaquake similar to the one that flattened San Francisco in 1906, wiping out entire neighborhoods in seconds. Today, geologists say, there's a
99.7
percent chance of a Big One of at least magnitude
6.7
striking California within the next three decades, with Southern California most at risk. Fears that a big quake is imminent in Los Angeles were stoked in March when two earthquakes, including a magnitude-5.1 quake in La Habra, cracked walls, triggered landslides, and sent furniture flying. "Sooner or later there's going to be the Big One," says U.S. Geological Survey (USGS) seismologist Kate Hutton.