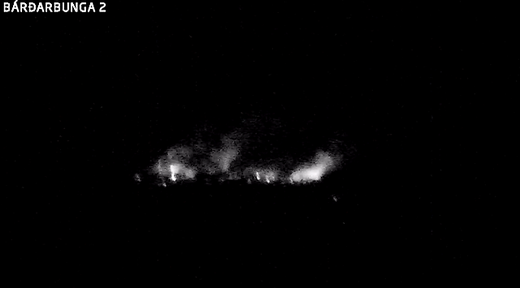 After an earthquake hit in the area, a volcanic eruption occurred Friday in Iceland, resulting in a temporary no-fly order.
The eruption started in Holuhraun, north of the Dyngjujökull Glacier, which is located in northern Vatnajökull, just after midnight Friday, local time, the Icelandic Meteorological Office said.
Scientists who are in the area close to the eruption estimate that the volcanic fissure in Holuhraun is about 1 km (0.62 miles) long, according to the Iceland Civil Protection Department.
Four likely scenarios exist for future seismic and volcanic activity in the area, government officials said.
They include the migration of magma stopping, which would result in a gradual reduction in seismic activity and no further eruptions; a dike could reach the Earth's surface north of Dyngjujökull causing another eruption, possibly on a new fissure; or an eruption occurs again where either the fissure is partly or entirely beneath Dyngjujökull and likely produce a flood in Jökulsá á Fjöllum and perhaps explosive, ash-producing activity, according to the Met Office website.
The fourth scenario is for Bardarbunga to erupt, causing an outburst flood and possibly an explosive, ash-producing activity.