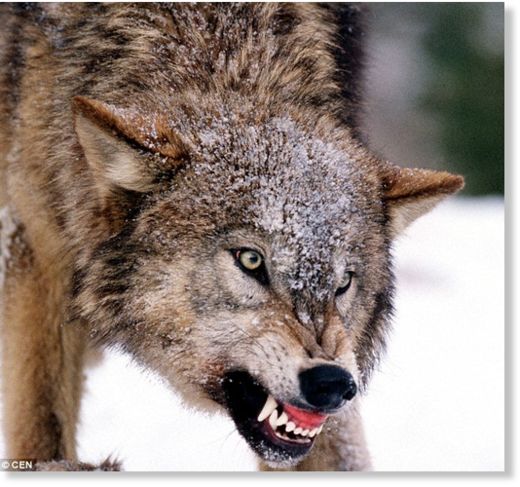 * Two seriously injured in attack by wolves driven mad by hunger

* One victim has ear torn clean off, while others suffer scratches to face

* Starving beasts attacked humans after drought killed off their usual prey
These shocking images show the horrifying injuries suffered by villagers in China when a pack of starving wolves attacked.
Up to five of the animals surrounded the small farming community before viciously mauling the six people living there, leaving two seriously injured in a previously unheard of attack.
One of the victims had their ear torn off by the wolves, who had been driven mad by hunger, while others suffered bites and scratches to the face, neck and chest.