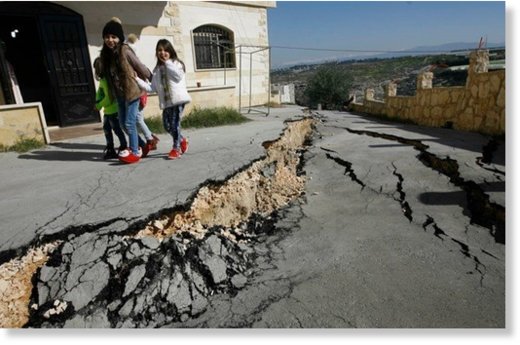 Residents of Bissarieh, Lebanon are currently living in a state of panic and apprehension after landslides, ground shifting and deep fissures are threatening their homes.
Unexplained cracks in the roads leading to the village have emerged. Residents worry that some of the cracks threaten building foundations, leading to their sudden collapse. And again, the cause of the damage is unknown.
Toward the center of the neighborhood a large crater has already destroyed part of one
building. This
large fissure (or sinkhole?)
is more than a 100 meters wide and several meters deep.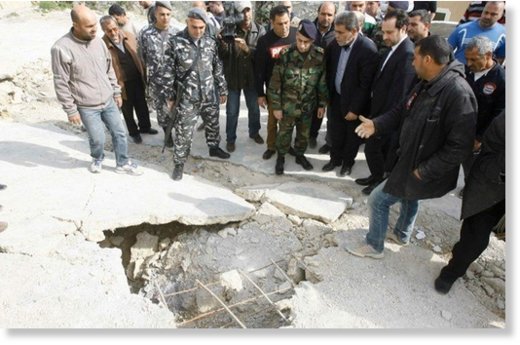 Two other fissures have destroyed the main road. On either side of the fissures the earth has shifted, threatening the foundations of around 10 nearby buildings.