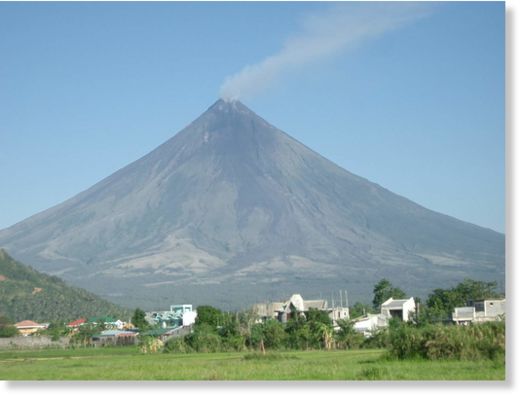 Restive Mayon Volcano showed new signs of activity with four volcanic quakes and one rockfall in the last 24 hours, the Philippine Institute of Volcanology and Seismology said Friday. In its 8 a.m. update, Phivolcs also observed a moderate emission of white steam plumes drifting southwest. However, it said there was no crater glow observed Thursday night.
These activities show Mayon remains "in a state of unrest due to the movement of potentially eruptible magma," it added. Phivolcs said Mayon's alert level remains at "3," meaning "magma is at the crater and that hazardous eruption is possible within weeks."
More than 12,000 families living in Mayon's danger zone had been evacuated since Phivolcs raised the alert level at the volcano in mid-September.