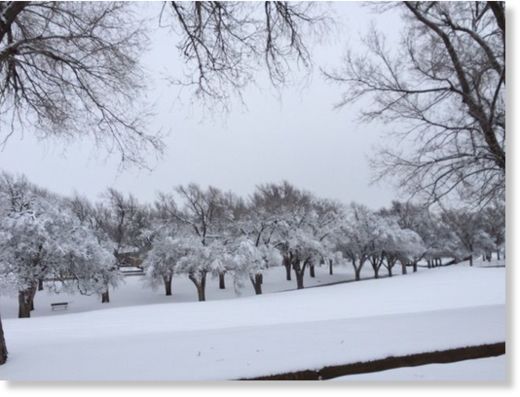 Last week the National Weather Service in Amarillo had mentioned the possibility of a winter storm impacting our region on Wednesday and into Thursday of this week.
Many residents didn't buy into the potential snow storm. That might have been because of the 70 degree weather we had just this past weekend or the fact that so far all the snows have been "duds" this year.
As the storm system got closer and closer the forecast model projections went up and up in their total accumulation expected. It got the point that it was not a matter of if we would see snow, but how much. A lot of that depended on where the convective bands of snow set up. One was on top of Pampa early in the system and that is why we got a higher total than projected.
A co-op observer recorded 4.4 inches of snow one mile northwest of Pampa. Another co-op observer recorded eight inches four miles west southwest of Lake McClellan. A public report came into NWS of nine inches for Pampa city limits.