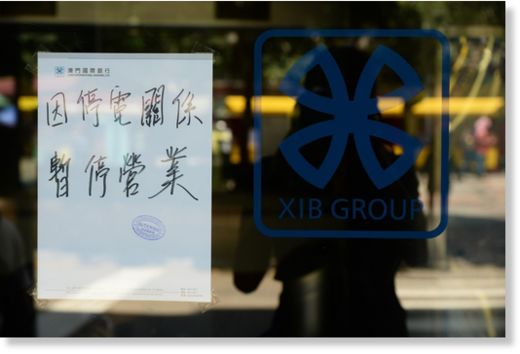 A massive power outage, triggered by malfunctioning electrical substations, hit Macau yesterday,
paralysing fixed-line telephones, traffic lights and elevator services, said the government. Banking services in the affected areas were also briefly suspended before electricity supplies were restored at noon. Some shops were temporarily closed due to the incident as well.
The city's sole electricity supplier CEM - Companhia de Electricidade de Macau - said at 10:56am yesterday morning that a malfunction of the 110kV high-voltage equipment in the Canal dos Patos substation subsequently affected four primary substations including S. Paulo, D. Maria, Porto Exterior and Ariea Preta substations.
Extensive areas in Macau Peninsula were affected, with 100,000 customers on the Macau Peninsula and some customers in Taipa, Coloane and the University of Macau encountering voltage dips caused by the incident.
The power supply was fully restored at 12:20pm according to CEM.