WTSP has confirmed that the Neva Lane sinkhole situation involves one confirmed sinkhole and two depressions at the residence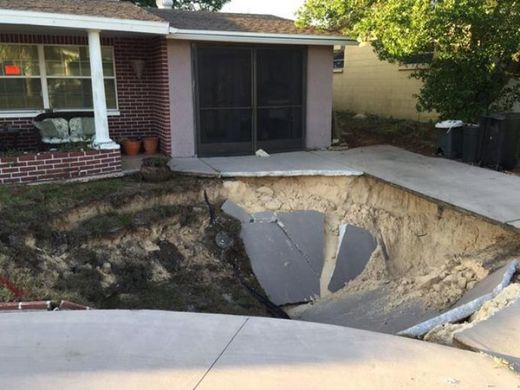 Renee Phillips is packing up and leaving her home on Friday night. Reason? Two possible sinkholes. One in the backyard. One in the front.
Her elderly mother is dragging her suitcase out, too, her vacation visit to see her daughter becoming frightening.
Pasco County Fire Rescue officials say the ground under the house two doors down on Neva Lane in the Gulf Highlands subdivision may be the culprit.
"For the last few couple of days, crews were already working on filling a confirmed sinkhole on the property two doors down when a depression opened up under a foundation wall," said Fire Rescue Personnel Chief Andrew Fossa.