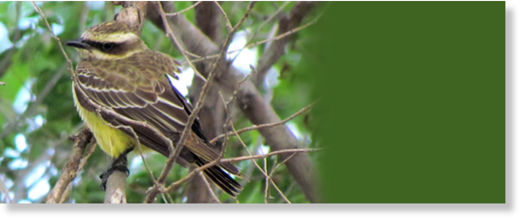 Chris Lituma, a post-doctoral research associate at the University of Tennessee's Institute of Agriculture, had no idea a fleeting trip to Kansas would result in a monumental discovery. Lituma, according to a media release from the Kansas Department of Wildlife and Parks, was leading a group of students through a multi-state field study, including a stop in Scott City. Friend, and Kansas-native, Mike Hudson, had recommended Scott State Park just north of Scott City to Lituma as a good place to go birdwatching - a hobby of Lituma's for the past 11 years. Upon arrival, Lituma began helping students identify the various birds, but one bird in particular was no ordinary migrant.
"The students asked me 'hey, what's this bird?' and I briefly looked at it and assumed it was a black-headed grosbeak," said Lituma.
Students then looked up the grosbeak in a field guide to find it was not the same bird they were looking at.
"At that point, I took another look at the bird and almost immediately realized this was no grosbeak, this was something very special; something rare.