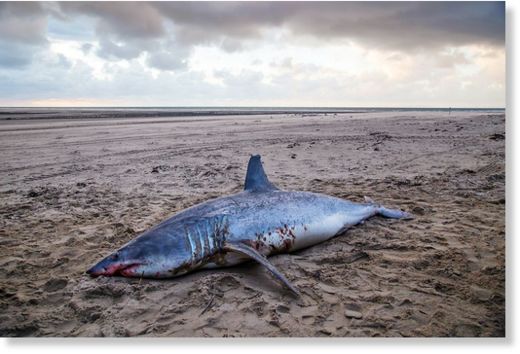 The huge Mako-type mackerel shark was found on Barmouth beach, western Wales, on Saturday afternoon, 6817 miles away from its natural habitat
A massive shark has washed up on a Welsh beach -
7000 miles away from its natural habitat.
The huge Mako-type mackerel shark was found on Barmouth beach, western Wales, on Saturday afternoon.
Normally the fish are found in the Atlantic Ocean off the Argentinian coast, a whopping 6817 miles away from Wales.
Photographer Gwion Liggett, from Barmouth, Gwynedd, captured the amazing scene just a few hours after the shark was found.