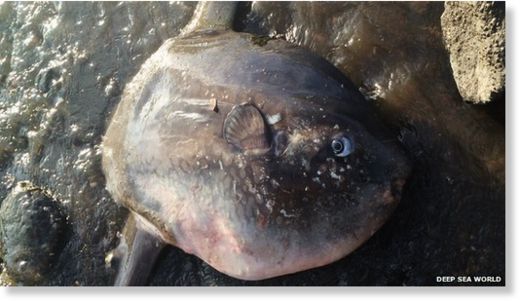 An oceanic fish which normally lives up to 600m (1,968ft) below the surface has been washed up on a beach near Deep Sea World in North Queensferry.
The sunfish was discovered by a member of the public at East Bay beach who contacted the nearby aquarium.
Aquarists retrieved the stranded fish, which was around a metre long, however, it later died.
Deep Sea World's Chris Smith said: "This is the first sunfish stranding I have seen in the local area."