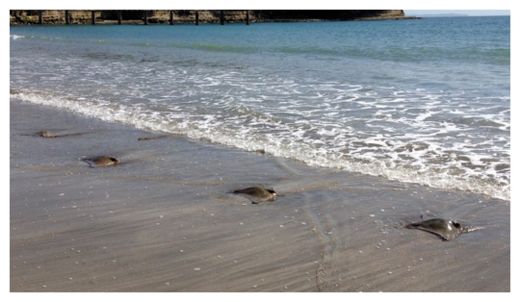 The sight of four eagle rays with their tails cut off has shocked beachgoers at Murrays Bay on Auckland's North Shore.
Kourtney Magasiva was walking her dog on the beach with friends just after 10am on January 14 when she saw the dead rays.
"It's terrible animal cruelty to do that to a perfectly healthy creature of the sea,"
she said.
Magasiva had never seen anything like it at Murrays Bay before.
"Someone's done it on purpose. I'd hate to think they're still doing it,"
she said.
Agnes Le Port, formerly part of the University of Auckland's marine team, now works at James Cook University in Australia and has caught stingrays and eagle rays for scientific research.
Le Port understood fishers wanting to protect themselves from the barbs but said a better option was to slice them off while leaving the rest of the tail intact.