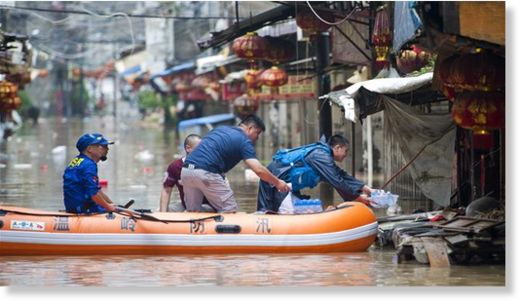 Flooding in three central Chinese provinces has left at least 13 people dead and 13 others missing and disrupted the lives of nearly 1 million people, state media reported Thursday.
Heavy rains and flooding struck Sichuan, Guizhou and Hunan provinces starting Sunday, causing widespread damage, the Xinhua News Agency reported. Worst-hit was Sichuan's Xuyong county,
where mud and debris filled streets up to the second floor of some buildings and about half a million people were affected.
Mudslides also destroyed dozens of homes and cut power and communications to the area
, which lies in a flood plain at the base of steep mountains.