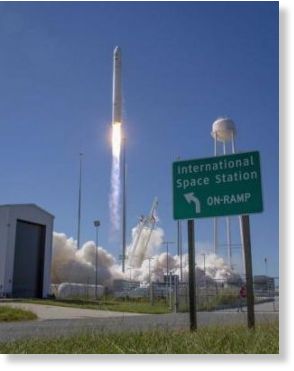 Unidentified Flying Object or UFO never stops fascinating the world. And this time it has driven the UFO believers into a state of frenzy.
Till date, there have been three videos taken recently from the orbit and they appeared to show mysterious objects which some people believe to be the evidence of extraterrestrial life.
As first reported by the
Houston Chronicle
, devoted UFO viewers reported twice in the past week that they could spot an Unidentified Flying Object near the International Space Station, through NASA's live webcam. The videos have gone viral.
The first event occurred in August 4. On that day blogger Scott Waring of UFO Sightings Daily witnessed a "glowing disk" on the live feed.
"Hey everyone, I was watching the live cam and caught this glowing disk in the distance," Waring wrote in his blog post. "I took a screenshot of the UFO and enlarged it. It has a long line down its middle and a dome on its top," Waring wrote.