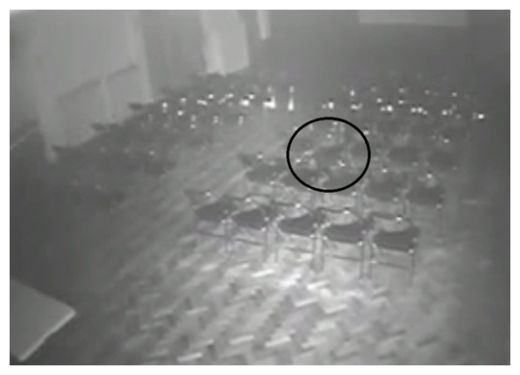 The spooky goings on apparently took place just hours after a psychic medium took to the stage in Romford. Coincidence? Almost certainly..
The footage from a security camera at the Brookside theatre reportedly shows a chair moving by itself, as well as floating orbs flying across the screen in the early hours of Sunday morning.
Manager Jai Sepple said he 'didn't know whether to laugh or cry' when he watched the tape back.
He told the
Romford Recorder
he had been the last to leave on Saturday night, and had straightened all of the chairs before he went home.