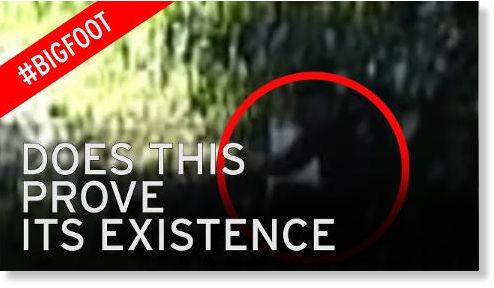 MK Davis, a Bigfoot enthusiast, released the footage which he believes may just be the real deal
This is the moment a Bigfoot enthusiast believes he captured the much rumoured creature on camera.
MK Davis, who runs a website dedicated to charting his findings, was hiking in the mountains of Bluff Creek, California, with pals when he captured the footage.
In the video, it appears the animal - who can not be seen entirely clearly - is rummaging around a bag.
Davis told
Mail
Online: "It was really dark when I filmed it and I was quite zoomed in at the time so I didn't see anything.