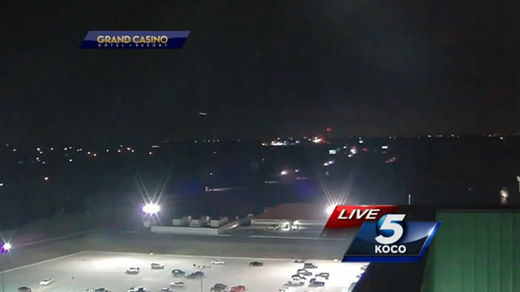 An Oklahoma City morning news program says they caught a UFO on video during their morning broadcast, and they are asking the public what they think it might be.
KOCO 5 News
in Oklahoma City posted a short
13 second video
(seen below) this morning of a strange bright object shooting across the screen. The video is from a camera mounted at the top of
Grand Casino
, located just east of Oklahoma City.
At the beginning of the 6 am news broadcast, they showed
live video from the Grand Casino camera showing traffic on the nearby I-40. A bright object can be seen shooting from off camera, seemingly nearby, and moving away from the camera and to the right. It appears to be luminescent the entire time.