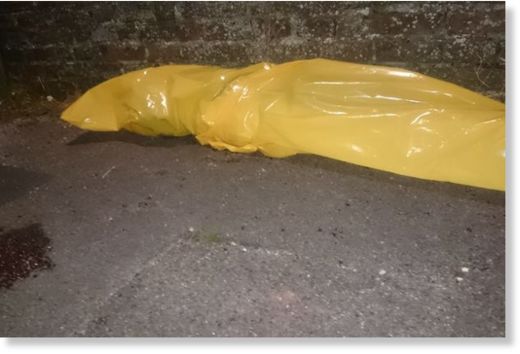 Residents of Tarring, West Sussex, say the body of the 4ft mammal was warm and dripping with blood - the RSPCA is investigating the strange discovery
Residents of a village a mile from the sea are stunned after finding a dead porpoise in an alleyway -
lying in a pool of its own blood.
The 4ft long creature - similar to a dolphin - was discovered in Tarring, just outside Worthing, West Sussex, and
appeared to have died recently.
Locals have no idea how the 12 stone mammal got there.
Tim Allen, 31, was one of the first people on the scene after being alerted to the grim discovery by a neighbour.