An English schoolgirl has filmed a dancing fireball in the skies over her Northampton home.
Katie Real, 11, spotted the mysterious glowing orb performing loops across the sky from her window on Saturday evening local time.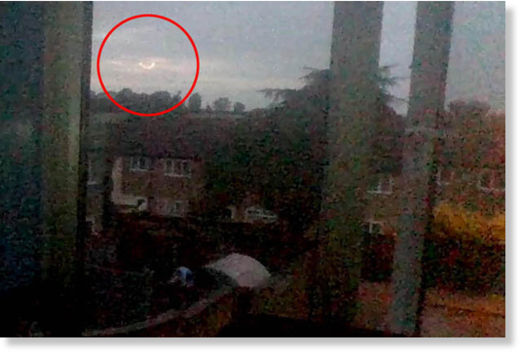 A quick-thinking Katie used her laptop to film the unidentified flying object as it ducked and weaved through the clouds before disappearing behind a veil of trees.
In the background her spellbound siblings can be heard debating over what it is.
"Initially we thought it could be a plane on fire but it appeared to be dancing across the sky," Katie's mum 30-year-old Fiona Fearon told the
Daily Star
.
"It was an amazing sight. It looked like a ball of fire moving around in the sky."