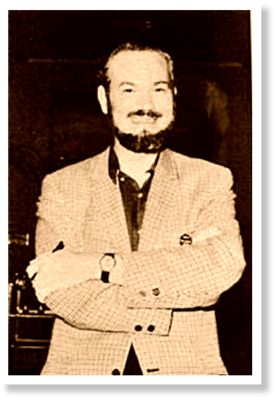 John Keel's
The Mothman Prophecies
(1975) - argues Colin Bennett - stands alongside John Michell's
Flying Saucer Vision
(1967), John Fowles'
The Magus
(1965), Patrick Harpur's
Daimonic Reality
(1994) and Anthony 'Doc' Shiels'
Monstrum
(1990) as a modern masterpiece that reimagines our place in the world. Such classics point to ancient magical connections between Mind and Landscape, the antithesis of the godless 'objectivity' of a sterile materialist culture.
The best writers are painters; not content merely to describe, they scorn the base instincts of cloddish objectivity and, as John Keel has done, allow themselves to become part of the investigation itself. Like the characters of Borges and Castaneda, such writers allow themselves to be fooled on occasion in order to hack into the system and let the investigation talk to them. Sometimes this risky participation mystique brings them near to death and madness, as it brought Coleridge and De Quincey and indeed Keel himself. If they survive at all, such shamanic writers bring back wonders, demonstrating that a seeker who takes no risks learns nothing.
In
The Mothman Prophecies
, Keel tells an astonishing tale of how, as a budding UFO researcher in November 1966, he began investigating sightings in Point Pleasant, West Virginia, of an incredible animal form with characteristics of both man and moth. Keel found, as had his friend Ivan Sanderson before him, that the pursuit of a mystery creature - a 'cryptid' - leads very quickly to involvement with the mysteries of a landscape and a community.