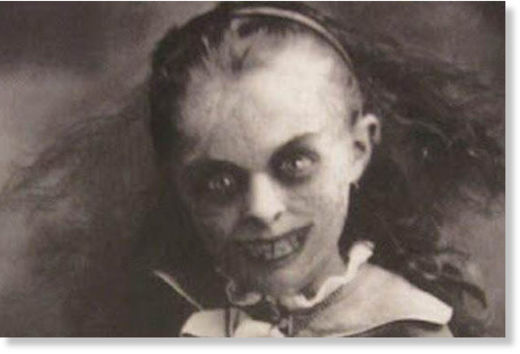 Reports of a girl with "coal-black pits for eye sockets" first emerged in the capital in the 1980s - but experts now say she is back.
The last sighting was just two weeks ago and a paranormal investigator says he has been flooded with reports.
One terrified traveller said he and his wife were waiting for the tube with their child when they heard the chilling sound of a little girl giggling in the tunnel.
"To our amazement, a child, no taller than one meter in height appeared as if out of nowhere further up the track in front of us," he said.
"We stopped dead in our tracks after noticing her eyes had no colour."