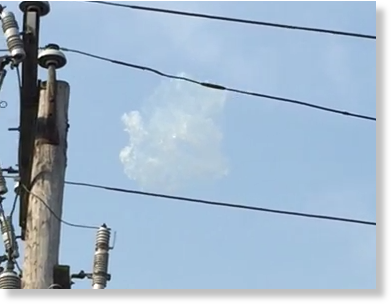 A North Philadelphia man has captured absolute, conclusive proof that aliens are all around us, disguised as clouds.
Hector Garcia claims that a cloud, filled with flashing lights, hovered in front of his window then flew off like a spacecraft.
Naturally, UFO fans now believe that it's either a spaceship - or some kind of living cloud being.
Makes sense.
Garcia wrote, 'Looking out my window this morning there was a cloud coming down from the sky with sparkling lights in it it was moving weird so I pulled my phone out.