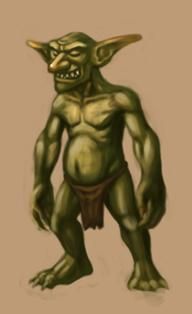 A family from Nketa 7 suburb dumped its tenant's "goblin" at the Tshabalala Police Station, sending cops fleeing in different directions.
The incident occurred at about 8 pm on Wednesday.
A family that claimed a lodger owned the goblin brought it to the station in a suitcase.
"We heard some screaming from the charge office and most officers who had knocked off rushed to see what was happening. At first everyone gathered around the suitcase, wanting to see what was inside," said a cop.
The officer said a traditional healer who had come with the family opened the suitcase and a weird looking creature jumped out of a bottle that was filled with blood.