A large footprint unlike one from a human or bear has been found in the woods in Mississippi - raising suggestions that the creature it belongs to is Bigfoot.
The large print was found by Peyton Lassiter in Vicksburg on August 12 - nine months after another local man, David Childers, saw a large grey figure running through a wooded area nearby.
Lassiter had been working on an air conditioner 400 yards from an abandoned playground that borders the woods when he came across the footprint and made a cast of it.
The cast - which trapped white-gray hairs from the animal - measures nine inches long and is almost six inches wide at the toes,
The Jackson Clarion-Ledger
reported.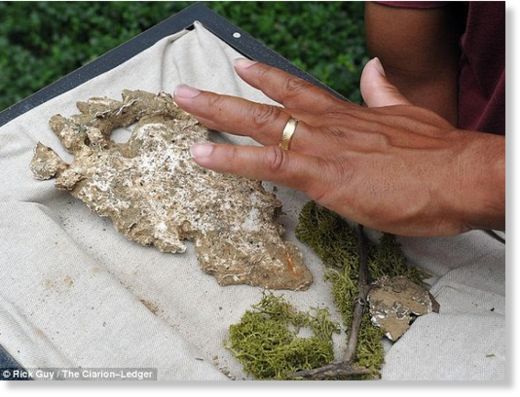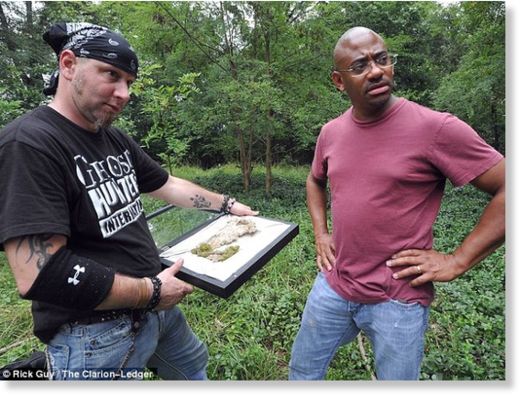 'That right there isn't human,' Lassiter told
WLBT
, pointing to the print.
Not only does the color of the hair fail to match a bear's, but he also noted there were fingerprint-like ridges in the cast - a feature found only on humans and primates, he said.
'I have no knowledge of what made it, and I didn't see what made it, but it's very intriguing,' he said.