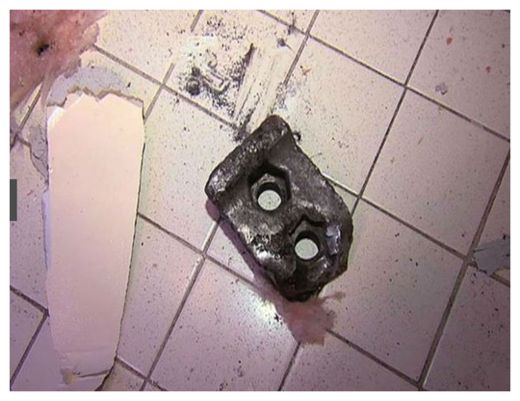 Suburban West Palm Beach - The Federal Aviation Administration has investigated a suburban West Palm Beach home after a metal object reportedly came crashing through the roof of a home into a bathroom and determined the object is not from an airplane.
The piece of metal that smashed through the home of Bill Hardy is about the size of a brick and weighs nearly 10 pounds.
Hardy said when it made impact, it sounded like an explosion.
"I first you know that a pipe or something had burst, but then I saw that," said Hardy.
Sitting on a bed of cracked tiles was the chunk of metal with what appeared to be bolt holes.
Hardy thinks it dropped in from the sky, however the FAA has ruled that is not the case.