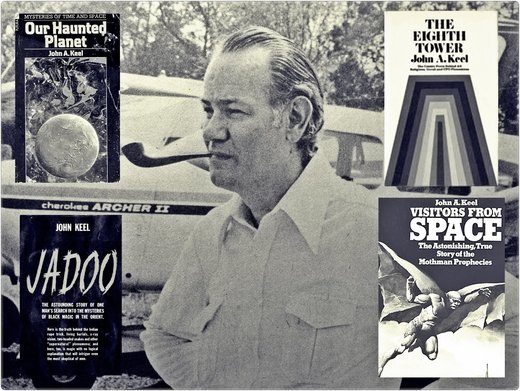 1. Secret PK studies of "unsuspecting amnesiac abductees"?
New England ufologist Raymond Fowler, in his book
The Watchers
(1990), described how back in 1968, he had learned about
a joint Air Force and NASA study of PK (psychokinetic) subjects
. An Air Force employee working with the project allegedly told one of these PK subjects that their good information was sent on to the CIA in Washington, D.C., and that
the CIA suspected a connection between psychic phenomena and UFOs
.
Back in the early 1980s, there was a person who had been deeply involved in parapsychology who suddenly retired from the field. While I cannot go into many details because of the sensitive nature of our conversation, I will state that this person, who was working on psychokinesis with other parapsychologists from coast to coast, learned from a member of the secret service "we've got a list of you people." "That's why I got out of active research," this researcher (who also studied UFOs) told me. I was told that Betty Hill was even present during one of this researcher's successful PK experiments.
Fowler came to suspect that the CIA may have been using the Air Force/NASA psi project to locate "unsuspecting amnesiac abductees" for "special study."
2. Remote Viewers and UFOs
As we all know today, in 1995 it was big news when it was revealed by major media outlets like CNN and
Newsweek
that, over a two decade period, $20 million dollars had been invested in a joint project of the Defense Department and the CIA to employ and study sixteen "remote viewers." A decade earlier, in 1985, physicist Russell Targ and experimental psychologist Keith Harary revealed details of a "remote viewing" program at SRI (Stanford Research Institute) in their book
The Mind Race
. These authors described then how the government had been supporting a "multi-million-dollar program" at SRI International to experiment with "remote viewing" techniques, though the media hardly took much notice at that time.