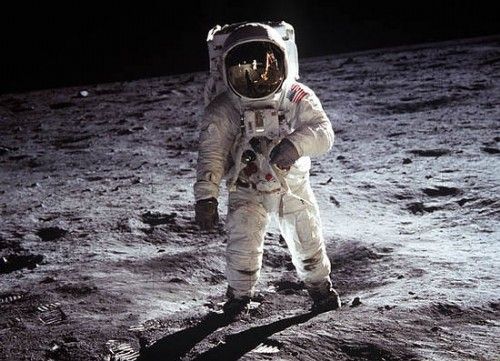 UFO Case Report
Date: July 18, 1969
Location:
Buzz Aldrin: "There was something out there that, uh, was close enough to be observed and what could it be? Mike (Collins) decided he thought he could see it in the telescope and he was able to do that and when it was in one position, that had a series of ellipses, but when you made it real sharp it was sort of L shaped. That didn't tell us very much."
Classification & Features
Type of Case/Report:
StandardCase
Hynek Classification:
# of Witnesses:
Multiple
Special Features/Characteristics:
Astronaut/Space, Famous Person, Witness Photo
Full Report / Article
A few days ago on the Science Channel, a program called "First on the Moon: The Untold Story" was aired. About 14:30 min/sec into the program, there was a 3.5 minute segment that described a UFO encounter that Apollo 11 experienced during its flight to the moon.