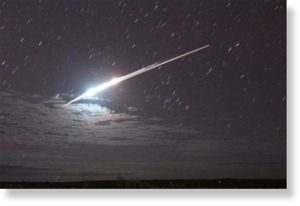 A series of UFO sightings were reported in the UK last week, which led some to make appeals and gather more information about the incidents on social media.
On May 5, Thursday, a couple was observing the skies hoping to see the International Space Station (ISS) and accidentally witnessed an unidentified flying object.
"I was looking for the ISS with my husband and thought that the light I could see was the space station,
but then it started moving in different directions
," wife Gail Phillips told Lincolnshire Echo, a local daily.