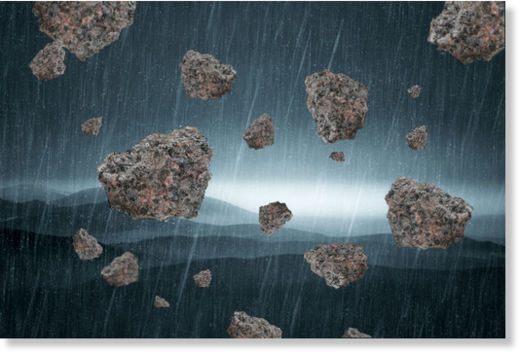 The universe is full of mysteries that challenge our current knowledge. In "Beyond Science" Epoch Times collects stories about these strange phenomena to stimulate the imagination and open up previously undreamed of possibilities. Are they true? You decide.
Throughout history, there have been numerous recorded instances of strange objects falling from the sky - fish, frogs, candy, jellyfish, beans, nuts, seeds, and all manner of bizarre and unlikely objects. A popular theory explains these events as being caused by strong winds that whisk things up from the ground or water and hurl them towards an unsuspecting town many miles away. But can this theory also explain showers of heavy stones that have been known to damage houses and even kill people and livestock?
A Long History of Raining Objects
One of the first recorded instances of "raining" objects comes from the writings of Roman philosopher and naturalist Pliny the Elder, who documented storms of frogs and fish in the 1st century A.D. in what is now Italy.