Suddenly the piercing buzzing noise that has continued incessantly for months stops. A cold voice takes over.
'U-V-B-7-6,' is read out in a thick Russian accent, before listing a series of code words and numbers. Then, just as suddenly, it ends. The buzzing returns, for another few months.
That is what has greeted listeners of a mysterious radio station nicknamed 'The Buzzer' - and code named UVB-76, or more recently MDZhB - since the 1970s.
But what the Buzzer is doing, or who is broadcasting it, remains a mystery - with theories ranging from the Russian military to atmospheric research.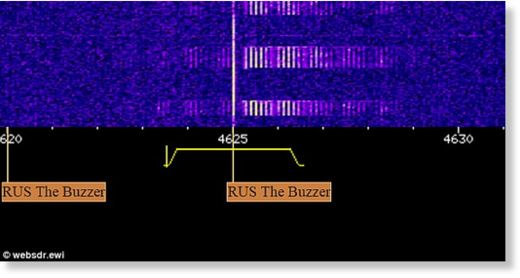 The Buzzer is a shortwave radio station of unknown origin.
Although its noise has changed slightly over the preceding 40 years, it has always involved some form of regular buzzing, interrupted by a voice on rare occasions seemingly reading out a message.
Today, 25 times every minute, it spends less than a second buzzing, pauses, then buzzes again - endlessly.