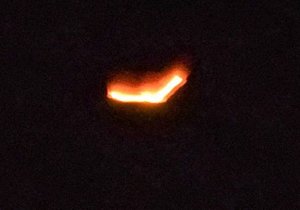 A commercial pilot with more than 30 years' experience has been left scratching his head over mysterious lights he saw over Caloundra on Good Friday.
The pilot, who does not want to be identified, said he had never seen anything through the cockpit window that compared to the experience.
It has the self-confessed "world's greatest sceptic" questioning everything he believes about UFOs.