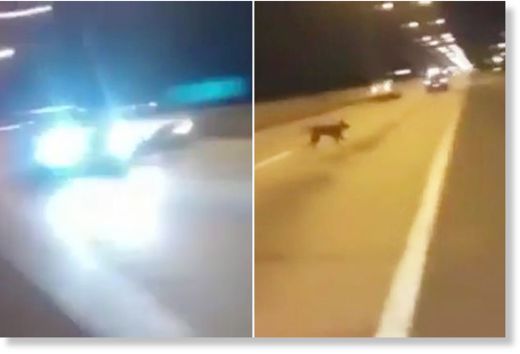 A bizarre video that shows a dog apparently teleporting onto a motorway has gone viral.
The fascinating footage shows the mysterious pooch appear as if out of thin air during an illegal drag race taking place on the highway.
Shot on a mobile phone by one of the spectators, the clip shows at least two cars travelling at high speed down the motorway with the camera panning around as the cars vanish into the distance.
But incredibly, although it seems impossible for the cars to miss the animal, a dog suddenly seems to appear from nowhere and bounds happily over to the side of the road, with its tail wagging.