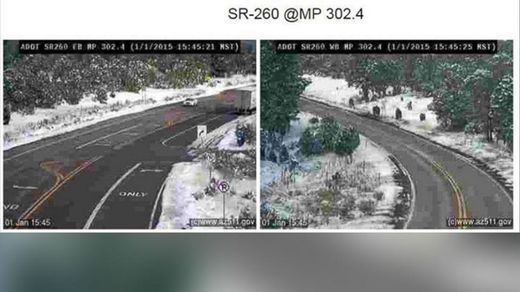 A suspicious pack of what appeared to be a group of large animals has sparked a viral debate about a possible sasquatch sighting in Arizona.
The Arizona Department of Transportation was behind the latest announcement -- and
conspiracy theories
began to grow after they posted a photo from a highway patrol camera.
It wasn't Big Foot enthusiasts reading too deeply into a suspicious photo;
the government officials were the ones to suggest that something sinister -- and mysterious -- was going on
.