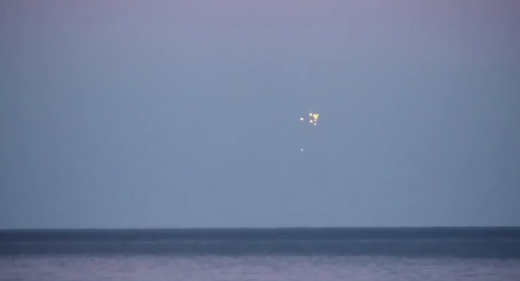 Footage of strange lights hovering above the Baltic Sea off Russia's western coast has
sent alarm bells ringing across Western media
.
Britain's
Mirror
tabloid, which placed the video on its website, wondered
whether the craft could be the latest top secret Russian military hardware being tested
... or it could just be
a few weather balloons
out for a casual fly.

Comment: Notice that 'Western media' limit the possibilities to Russian military hardware and weather balloons. Give us a break! 70 years of good UFO research and they can't even bring themselves to bring up the possibility that such a phenomenon might represent something truly unknown, i.e., not human-made or 'natural'.


The 'cluster' of UFOs were filmed at sunset which, according the video's creator, is the best time to catch UFOs, the
Mirror
wrote.