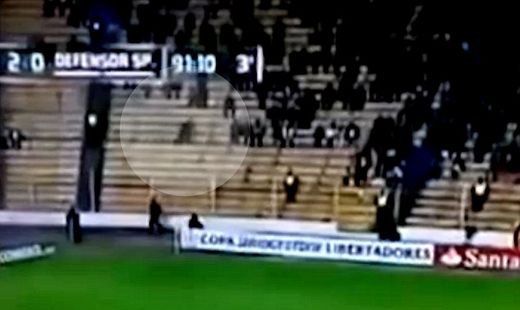 Football spectators have been spooked by a ghostly figure that appears to run through fans during a match in Bolivia.
The unexplained shadow glides quickly through the stands during a game in Hernando Siles Stadium in La Paz, Bolivia, on Thursday night.
It even appears to run straight through a barrier at speed.