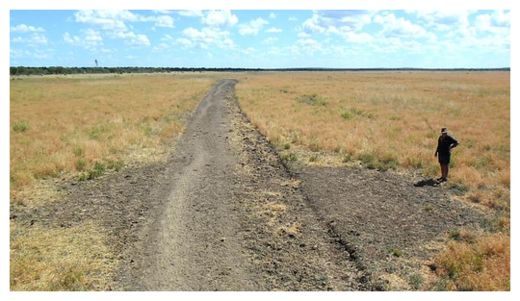 Muckaty Station, 110km north of Tennant Creek, has been home to various UFO sightings over the years but now an unexplained marking has appeared on the land.
Station manager Ray Aylett has said he thinks the spot - pictured on our front page today - is a crop circle.
"There's no other explanation," he said.
"Other ground around there is rough and in the circle it's all smooth."