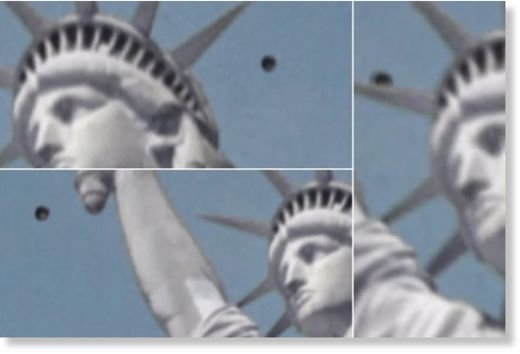 There is something mysterious flying in the sky over New York.
Is it a black orb an alien craft scouting out Earth, Father Christmas coming early or just a boring, old, run-of-the-mill solar balloon?
Spotted hovering above the Big Apple this week, the bizarre black blob flew through the sky before coming to a mysterious halt near the Statue of Liberty.
Footage of the strange object has prompted some to ask whether extra terrestrial life has been making its way to our planet in time for Christmas.