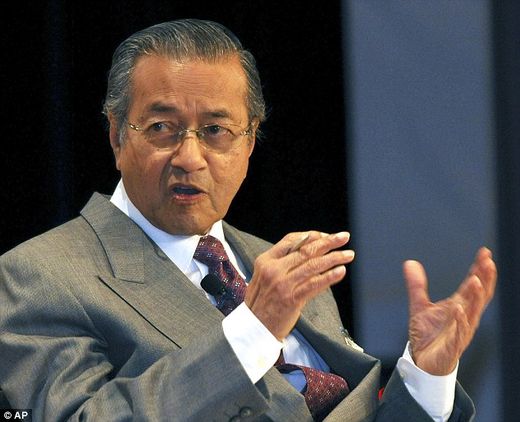 Missing Flight MH370 did not crash and its current whereabouts may be known to the Central Intelligence Agency and the Boeing aircraft company
, Malaysia's influential former prime minister Mahathir Mohamad has claimed.
Dr Mahathir said
the plane could have been switched onto autopilot remotely by the CIA if it had been hijacked
.

Comment: True, though not talked about much in the mainstream media. Such technology has been available for decades, and SOTT highly suspects it was employed during the 9/11 false flag.


'Remotely by radio or satellite links by government agencies like the Central Intelligence Agency, if terrorists attempt to gain control of the flight deck,' he wrote in an entry entitled 'What goes up must come down' on his blog,
chedet.
'
Airplanes don't just disappear
,' he said. '
Certainly not these days with all the powerful communication systems, radio and satellite tracking and filmless cameras which operate almost indefinitely and possess huge storage capacities
.'
'The plane is somewhere, maybe without MAS [Malaysia Airlines] markings,' he said, reports the
Sydney Morning Herald
.
'It is a waste of time and money to look for debris or oil slick or to listen for pings from the black box.
"For some reason, the media will not print anything that involves Boeing or the CIA,' he said.