Don't let the serenity of the Arkansas landscape fool you. The Natural State has more than enough of its dark secrets and skeletons in the closet to ruin the serenity. Read on to find out the 10 creepiest.
10. Old Mike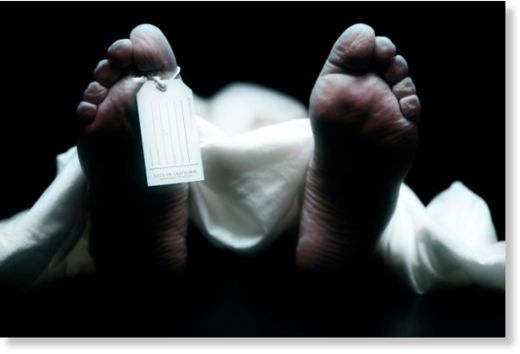 In the early 1900s, down in Nevada County, the man who would come to be known as "
Old Mike
" was a familiar face in and around the city of Prescott. A traveling salesman, he would swing by each month to sell stationery to homes and local businesses. He occasionally stayed overnight, but he always left the following day on the afternoon train.
One day, residents found Mike lying motionless under a tree. He had apparently passed away the night before. Knowing him only by his first name - and after a postmortem search failed to turn up any identification - the townspeople did the only sensible thing they could think of. They embalmed him and
put his corpse on display
outside of the local funeral home.