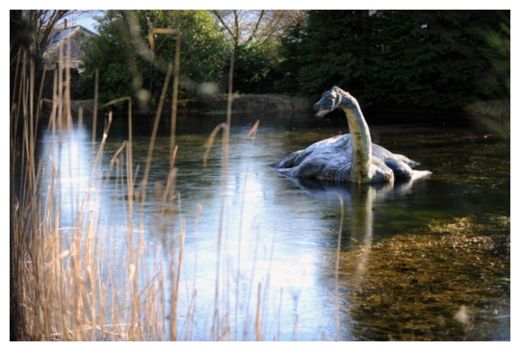 At a time when sightings of the nation's most elusive inhabitant were treated with gravity by British officialdom, it was a fiendish plan to snatch her from under Scottish noses.
Newly discovered documents have revealed how the National History Museum (NHM) in London appealed to so-called bounty hunters to help secure the carcase of the Loch Ness monster, according to a new book.
It claims the files, dating back to the 1930s, show staff at the institution were keen to steal a march on museums in Scotland and around the world by exhibiting all - or part - of the beast's remains.
Although Nessie now occupies a prized place in Scottish mythology alongside flying haggis and Brigadoon, the correspondence from the museum's archives demonstrate the seriousness with which early rumours of her existence were treated.
In 1934, a year after the first sightings of a supposedly mysterious creature lurking in the loch's depths, the book claims, an NHM employee made clear it would be keen to trump institutions such as Edinburgh's Royal Scottish Museum (RSM).