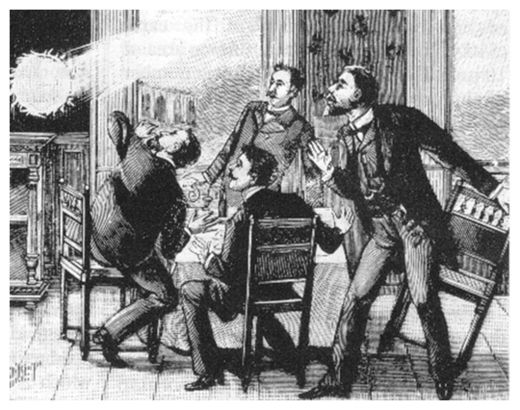 With all of the intense weather we've been experiencing the past few weeks, my grandmother told me about something called "ball lightning" that she remembered hitting a farm not far from where she grew up. Have you ever heard about this story? - Rebecca Pierce, Charlotte, N.C.
A story in
The Gastonia Daily Gazette
in 1937 claimed that a "ball of lightning" reportedly crashed into the barn of P.N. Slaten's farm on the southwest side of Charlotte on June 18. "All of those in the barn and several cows were knocked down by the bolt, which they said resembled a ball of fire rolling around on the concrete floor."
An individual listed as Lloyd Edwards was treated at a local hospital for burns. Nothing more is reported, but two questions arise: What exactly is "ball lightning" and does it actually exist?