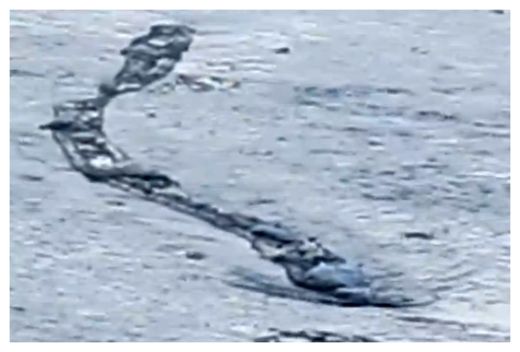 Lagarfljótsormurinn, the giant serpent rumored to inhabit the lake Lagarfljót near Egilsstaðir in East Iceland truly exists, as announced on Saturday by the majority of a 13-person truth commission established in 2012 by the Fljótsdalshérað municipal council.
The commission was given the task of determining whether a video of the alleged monster shot by Hjörtur E. Kjerúlf, which went viral, was authentic and whether he was entitled to a prize of ISK 500,000 (USD 4,300, EUR 3,300).
"I was told about the commission's conclusion and I'd like to say that I'm extremely pleased to confirm that the majority of the commission was right," Hjörtur told
austurfrett.is
.
While concluding that Hjörtur's video was authentic, the commission determined that a photo shot by Sigurður Aðalsteinsson, who had also made claim to the prize money, did not show the actual serpent.