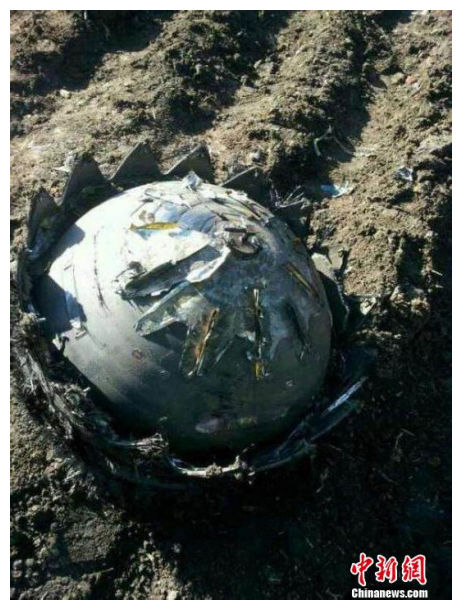 Residents in Mengchang village in the province of Heilongjiang were stirred Friday when three unidentified flying objects fell from the sky and landed into a vegetable garden.
The Yi'an county government confirmed that unidentified objects - metallic balls half-covered by a layer of jagged edge - dropped from the sky.
"Villagers in Mengchang heard a loud noise and then saw big ball of fire falling from the sky and into a vegetable garden," the county government said.
"I saw a huge ball of fire, I thought it was a meteorite. I hid inside my house and waited until the object has landed," said one villager who lives near the vegetable farm.
However, a report on Saturday said the unidenfied objects could be part of a Russian rocket, called Proton-M, that crashed outside of Kazakhstan's territory on Friday.