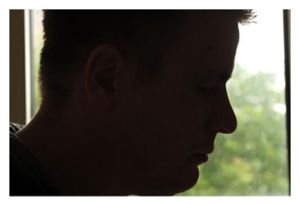 A man from Dartford claims he is being abused by a ghost.
Wishing to remain anonymous, the 33-year-old said the spirit had frequently touched him in inappropriate places and even thrown things at him.
The Highfield Road South resident said: "I've had people climbing into bed, groping me, I've seen children's footprints on the bathroom floors.
"It follows me everywhere. It's a female entity and she is an evil woman and she is a spiteful woman.
"Whenever I think about a lady I get my privates punched."
He continued: "She follows me down the road, I almost had a heart attack from it and she's hit me around the head.
"The other night I was reading the
Bible
when my whole body went numb. I was shaking. I had pins and needles in my legs.
"Pictures were thrown off the wall at me. I just don't know what to do anymore."