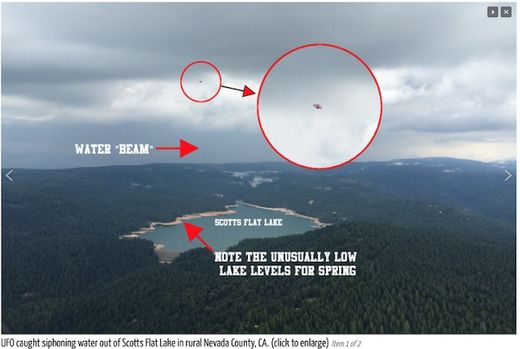 Date of sighting:
May 2015
Location of sighting:
Nevada County, CA
Nevada News Source:
http://scooper64.rssing.com/browser.php?indx=37568783&last=1&item=47
Comment:
A better link to the original article from the Nevada County Scooper may be found
here
.
Updated:
May 26, 2015:
I asked the Scooper site about other photos and other possible eyewitnesses. He wrote back; "Yes, there were reports from campers along the lake. Also, one fisherman the water spout and manoeuvred his boat to investigate. Apparently as he made his way to the spout, the vehicle disappeared. The Scooper is following up on these reports." Screenshot below.