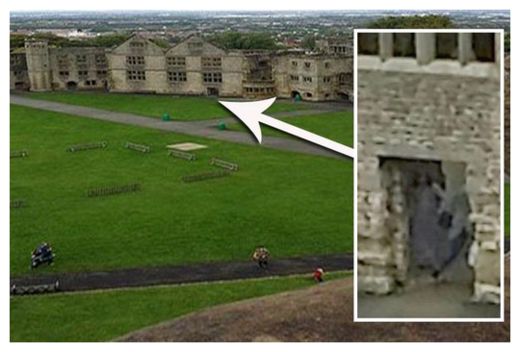 She's the ghost who has supposedly haunted Dudley Castle for centuries.
Now Birmingham couple Dean and Amy Harper believe they have captured a chilling image of the fabled Grey Lady - after taking photos in the tourist attraction's courtyard.
A simple snap of the Sharington Range - buildings erected within the castle in the mid-1500s - oozed paranormal activity, but was hidden at the time it was taken.
Upper rooms glowed red and there, in the archway below, was a blurred figure in trademark grey.
Dean said: "We went up to the castle ruins and while we were up there we thought we'd get some pictures of the grounds.