Comment:
The 'Roswell slides' story is the latest ufological brouhaha making waves online. Roswell researcher Tom Carey claims to have the slides, and is
planning to release them next year
(see the link for more background). Real? More COINTELPRO? We'll see (or not)!
UPDATE:
Kevin Randle has posted Anthony Bragalia's thoughts on the recent hacking
here
. A couple excerpts:
... some time ago a chest once owned by a deceased couple was found to contain a stash of old slides, including two Kodachromes of special interest. Depicting a small humanoid corpse, these extraordinary slides were authenticated by a renowned Kodak expert as having been exposed in 1947. This author discovered that the husband was an oil exploration geologist who worked the New Mexico region in the 1940s for his company (a Texaco predecessor) including in the Permian Basin, a region encompassing Roswell. He was also the President of the local geological association in 1947. ... Over two years have been spent in securing experts, researching the back story, conducting interviews and scientific tests and in arranging the forthcoming televised broadcast of the slides. During the course of all of this, leaks had occurred to the UFO community about the existence of the slides. ...

This past summer, Reynolds had forwarded to me an email that he said that he had received from someone who wished to contact me. The individual, using a pseudonym and an encrypted email service address, stated he had important information to relate about the slides. When I received the email and replied to this individual that I would be open to learning more, I had unknowingly opened a 'portal' to attack by a hacker. The individual was not someone who wished to share information with me, it was someone who wished to steal it from me! Once I became "infected" by the hacker's malware, he then changed my password and began to read all of my emails relating to Roswell. The hacker would taunt me by emailing me back the information that he was learning about the investigation. Reynolds associate Ross Evans then somehow began a direct communication with the hacker. Evans (who actually emailed me his intent) stated that he aimed to expose everything about the slides that he obtained.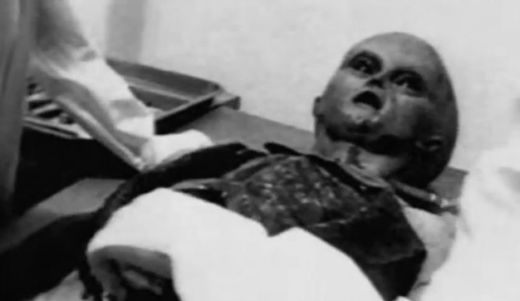 Ross, a commenter at the 'UFO Conjecture(s)' blog, stated today in an email exchange with 'The UFO Trail' that his email and the accounts of some high profile UFO-researchers were hacked in relation to the alleged Roswell slides. Ross further stated that he believed "a three letter agency" was responsible.
Ross stated that he assumed he was initially targeted due to his involvement in email exchanges about the slides. He first got involved in the saga, he indicated, about 18 months ago through reading 'UFO Conjecture(s)' and exchanging emails with its author, Rich Reynolds.
"The 'hacking' thing involved Tony Bragalia, Rich Reynolds, Nick Redfern and myself," Ross wrote.