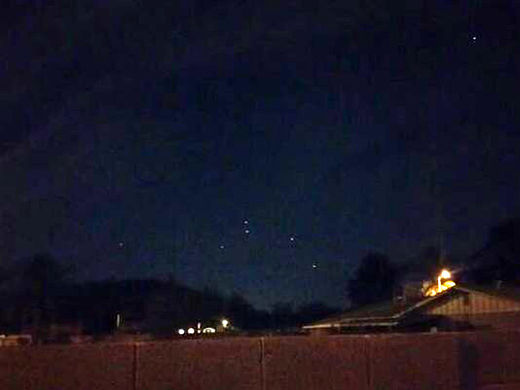 Orange balls of light were seen by several people over Phoenix, Arizona on Easter Sunday. A couple of those witnesses caught the objects on video.
Arizona's
12 News
interviewed Peter Perez, who says he and his family saw the objects just before sitting down for Easter dinner. Perez says his step-father saw them first and called the rest of the family over to take a look.
The story on
AZCentral.com
says the sighting took place on Saturday. However, Perez says it was Easter, and later in the story, they mention the sighting was on April 5, 2015, which was Easter. The Saturday thing must be a mistype.