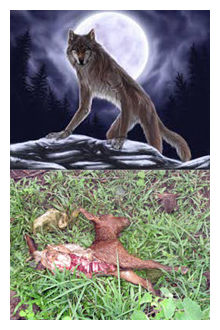 Sibale Island, Romblon - Farmers in this isolated island in the central Philippines have reported that mysterious killers believed to be werewolves attacked farm animals during nights before the full moon, sucking blood and tearing away vital organs such as the liver and the heart.
Sibale Mayor Lemuel Cipriano said more than 200 goats have been killed in the past two years, their carcasses scattered in the open field and showing the same tell-tale marks: strangulated necks and gaping wounds in the stomach.
"It's a continuing goat massacre happening at the onset of the full moon almost every year since 2012. So far, more than 200 goats had been massacred by this unknown killer," Cipriano said.