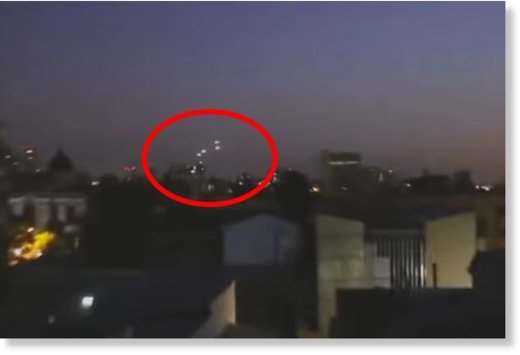 A video has sparked intrigue after it appeared to show a fleet of UFOs hovering and moving in formation.
The five-minute clip was posted to YouTube and appears to show a number of bright lights flying in the night sky above Santiago, Chile,.
At first the lights seem distant and the objects appear to be flying together.
But then they begin to disseminate - similar to planes coming in to land in a holding pattern over an airport - before disappearing completely.
The footage is titled "Fantastic UFO sighting in Santiago" and was posted online yesterday.
And many people seem to be convinced by its extra-terrestrial credentials.