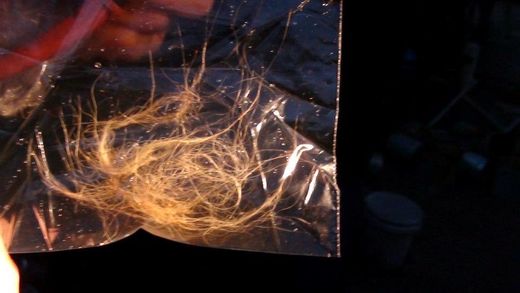 Genetic analysis of hair attributed to Bigfoot found
no support
for that claim, but hairs linked to the Yeti were
determined to belong to a mysterious bear species that may not yet be known to science
.
The research, published in the
Proceedings of the Royal Society B,
marks a rare intersection of peer-reviewed science and cryptozoology, which is the search for, and study of, animals whose existence or survival is disputed or unsubstantiated.
The study
solely focused on hair samples
, and did not address the footprints, photographs, recorded sounds and other "evidence" purportedly linked to Bigfoot, the Yeti and similar supposedly human-like creatures.
"The whole thrust of the project and this paper is that the 'other evidence' may convince believers, but has not convinced anyone else," lead author Bryan Sykes, professor of human genetics at the University of Oxford, told
Discovery News
. "It is evidence of a sort, but very poor."

Comment: Odd phrasing on Sykes's part, perhaps revealing his own bias. "Believers" are not convinced by evidence: they already believe. There is enough 'other evidence' to strongly suggest something weird surrounds the "Bigfoot" phenomenon. It doesn't take a believer to reach such a conclusion, just a rational, open mind.


A total of 57 hair samples obtained from museum and individual collections underwent examination, with 36 of the samples selected for genetic analysis based on their provenance or historic interest.