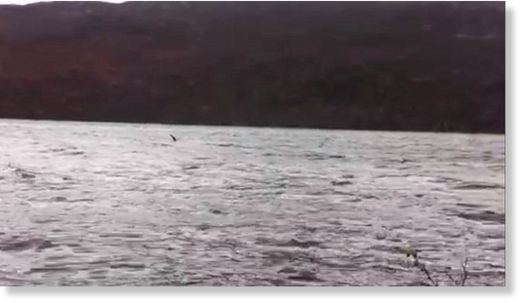 * Richard Collis captured video footage of a strange figure in Loch Ness

* Video appears to show the long neck and head of the infamous monster

* Nessie appears around 500ft away from the shore in the middle of water

* Mr Collis said he is normally a sceptic but cannot explain what is in the video

* It is the latest Nessie sighting - with first recorded around 1,500 years ago

* Thousands of photos have been taken, claiming to have captured the monster, and experts have held dozens of investigations to find Nessie
It has long been one of Scotland's biggest mysteries, attracting dozens of monster hunters, experts and even paranormal investigators over almost 1,500 years.
And now it appears the Loch Ness monster may finally have been caught on camera.
Video footage appears to show Nessie emerging from the waters of Loch Ness, the creature's head and long, thin neck visible amid the choppy waters.