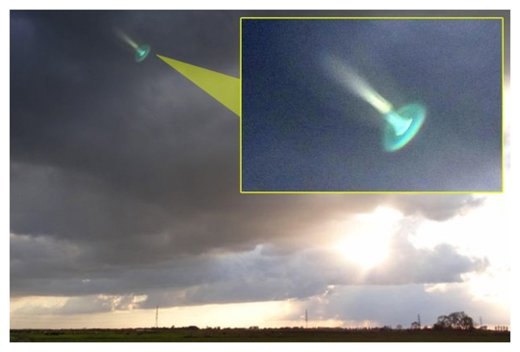 Harry Perton ventured out after a storm last week to take photos for his blog after he saw beautiful skies from his window. He was not expecting to capture pictures of something unusual, but he was surprised upon checking his camera when he got home. He saw a jellyfish UFO.
He spotted what appeared to be a jellyfish UFO floating in the dark sky of Groningen, Netherlands flashing out green light. He related that he was taking photos when he noticed something.
"I was taking photos and suddenly something flashed. At first I thought it must have been my camera but the flash was not up and there was not a drop on my lens," Perton
said
.
He later dismissed this to be a strike of lightning, but when he got home, he saw something odd in one of the images that he took and it looked like a UFO with the shape of a jellyfish.