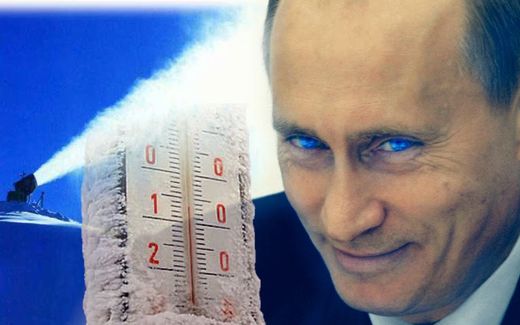 Funny. This ridiculing of hardline German media propaganda against Russia has gone completely mainstream in Germany. Very well done, it comes from a very popular German language news satire website called
The Global Morning Post Observer.
It's full of similar stuff.
This article originally appeared at Allgemeine Morgenpost Rundschau (The Global Morning Post Observer)
Translated by Tom Winter at Fort Russ.
Our sparrows are not singing from the rooftops, for the sparrows are frozen solid. The Russian president once again is dealing his devilish game in Deutschland.
Instead of springtime here in Germany, we have to undergo sleet and ice storms, such as never before have greeted the month of April. Whether it is an April Fool, or a serious provocation of Russian president Vladimir Putin awaits further investigation.