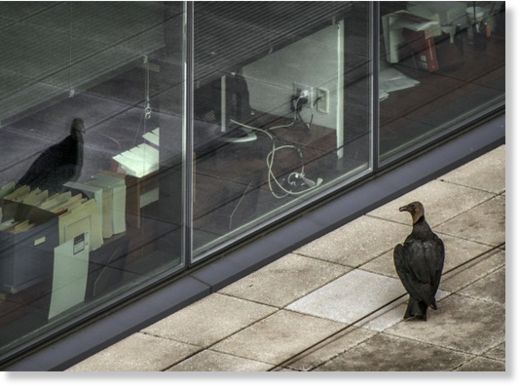 Hand Washington a chance to be self-deprecating, and, oh, will it deliver. Take Bob Schneider, who responded to the news that two vultures had made a home on K Street, an area known for highly paid lobbyists, with this comment: "I'm a retired lobbyist. I resent this remark,
they are merely applying for jobs
."
The jokes that people have left on
The Washington Post
's Web site and Facebook page since
the story
first appeared online Thursday have left no target safe.
Not politicians:
"We owe it to our fine feathered friends to provide a plethora of carcasses come this November. However,
even a vulture might choke on some of them
," wrote lelliot4.