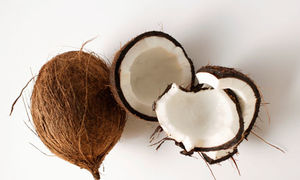 Police take 'suspicious fruit' into their possession after claims it could have been used in black magic during elections
A coconut has been detained by Maldivian police on suspicion of vote-rigging in a key presidential election.
The coconut, described as "young", was found near a school that will be used as a polling station on Saturday on the remote Kaafu atoll, one of the hundreds of islands that comprise the Indian Ocean archipelago state.
Though the population of the
Maldives
is Sunni Muslim, continuing belief in magic is widespread in rural areas. Coconuts are often used in rituals and inscribed with spells.
The hundreds of thousands of international tourists who travel to the Maldives usually stay in isolated resorts and have no contact with local people other than staff.