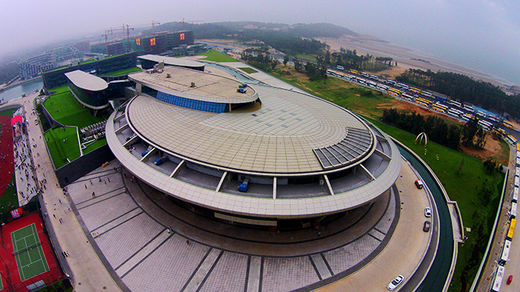 An eccentric Chinese millionaire and apparently one of the biggest fans of the legendary
Star Trek
franchise has built his company HQs in the shape of the
Starship Enterprise
, where the series' characters explored new worlds in death-defying journeys.
The
Starship Enterprise'
is located in the city of Fuzhou, Fujian province, south-eastern China. It has circular contours and tubular features like its twin from the franchise.
The
'
spacecraft
'
was built by Liu Dejian, the head of Netdragon Websoft Inc, a Chinese company that develops massive multiplayer online games and makes mobile applications, China's People's Daily newspaper reported as cited by
AFP
. Liu currently takes 320th place on the list of China's wealthiest businessmen, according to Forbes.