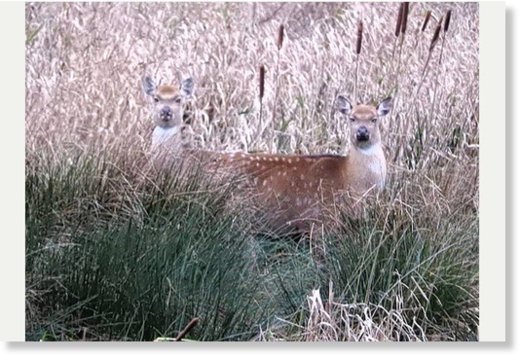 A photographer has captured on camera a creature similar to the "pushmi-pullyu" from Doctor Dolittle at a Teifi Valley nature reserve.
Gary Reynolds photographed the beautiful two-headed deer grazing at the Welsh Wildlife Centre in Cilgerran on November 20. The image was remarkably similar to the two-headed gazelle-unicorn cross from Doctor Dolittle.
Mr Reynolds captured the brilliantly timed photo on a visit to the popular nature reserve. The positioning of the two deer made it look at first as though they were the same animal.
The centre is no stranger to exotic and unexpected creatures - it is even home to a herd of water buffalo. The Wildlife Trust in Wales-run centre has also been home to a giant willow badger.